Welcome to Android Advice and Tutorials.
---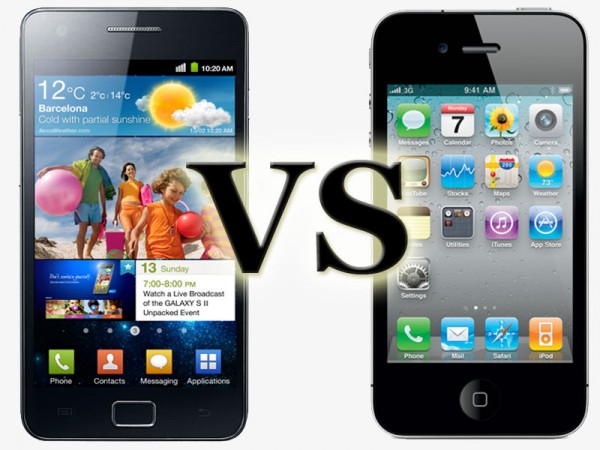 So which phone is stronger the iPhone 4s or the Samsung Galaxy S II? The video below shows that while the iPhone 4s is a nice looking device with its all glass design, it can't hold up against even a simple drop.
The Samsung Galaxy S II is easily a much stronger device with its plastic back as opposed to the glass back. Also the strong Gorilla glass on the Samsung Galaxy S II barely shows a scratch while the iPhone 4s looks like a spider built a web over it.
Its easy to tell that the Samsung Galaxy S II is a better built device than the iPhone 4s. Everyone reading this has dropped a phone at least one time at waist high. If you have an iPhone 4s we hope you have a backup device.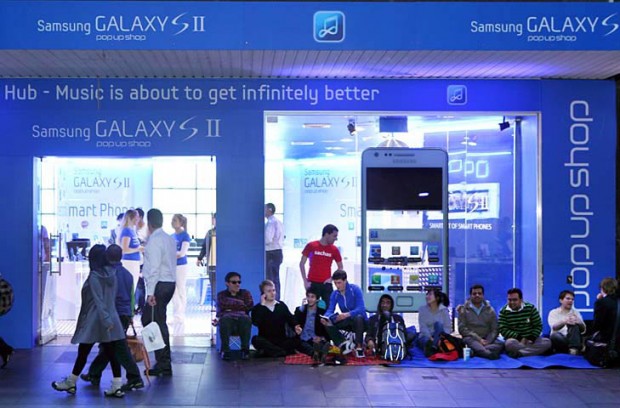 Samsung setup a small temporary store beside the Enormous Apple store in Sydney Australia this week selling the Galaxy S II for $2. They did this to put a dent in Apples launch of the iPhone 4s there and it seems to be working.
Samsung who is easily Apple's number one competition currently has already sold over 10 million units worldwide since May of this year. These numbers are despite it only launching recently in the United States.
Samsung is giving the first 10 people in the store a $2 contract-free Samsung Galaxy S II smartphone. There have been people camping in front of the store since Monday so odds are if your reading this its too late for you to get this deal.
We are interested to see how this affects the iPhone 4s launch in Sydney and are sure there will be an impact from it. As we find out more we will be sure to let you know.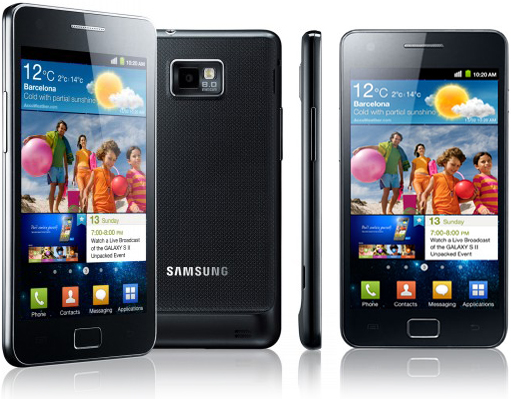 The Samsung Galaxy S II is one of if not he most powerful Android Phone to date. While the root method has been available for a while now I will break it into easy instructions for the average user. The Developers over at XDA were the ones that actually obtained root and the credit for the root method.
Instructions to Root the Samsung Galaxy S II on Gingerbread:
Put your Galaxy S II in USB Debugging Mode (Settings -> Applications -> Development)
Connect your Galaxy S II to the computer via USB
Reboot your Galaxy S II in Flash Mode (Volume down + Home +Power while booting up)
Start Odin3 Downloader on your PC (Download Link)
Wait for Odin to see your device (it will say device connected)
Select the options "Auto Reboot" and F. Reset Time" (only these 2)
Click the PDA button and select the XWKDD_insecure.tar (Download Link)
Click "Start" (Odin will flash the device then reboot your S II)
After rebooted Start SuperOneClick on your PC (Download Link)
Select the option to Root and wait for the device to reboot
Congrats your Samsung Galaxy S II is now Rooted!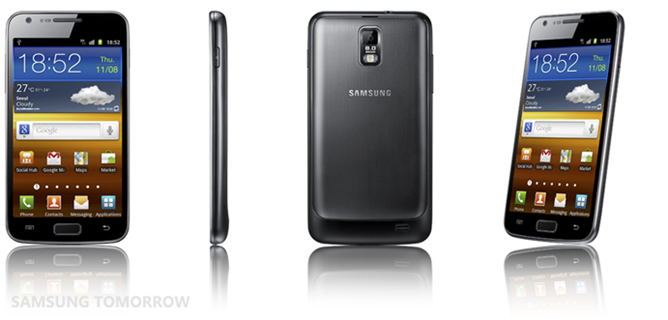 The Galaxy S II LTE is gaining an LTE radio and will be upgraded from 1.2 GHx dual core processor to a 1.5 GHz dual core processor. This is a huge upgrade for the device and should prove to be noticed by its users.
The screen size on the Galaxy S II LTE will also increase from a 4.3 inch screen to 4.5 inches. Although other than these changes (which are big don't get me wrong) everything else seems to be the same with 8MP camera and Android 2.3 Gingerbread. We have looked everywhere and still can't find anything about NFC so can't say anything about that quite yet.
Question is will the US version of the Galaxy S II have these upgrades or not?
Before the Galaxy S II is even available in the U.S. it's already been rooted, overclocked, and the first few custom ROMs are coming up as well.  We have seen a few users with Ubuntu on the original Galaxy S (while hard to use) for a while now.  So now it has been ported to the Galaxy S II (who would think that would have taken longer).
Currently Ubuntu on the Galaxy S II works as a proof-of-concept, but it has a few major bugs:
It's not running natively, only through VNC
Resolution is to high
The performance isn't particularly good
Stability issues
LXDE (Unity or Gnome3 preferred)
No browser (yet, Firefox doesn't run)
Android Guys have promised a beta version soon.
You can see a few pictures and the original article over at: http://www.androidguys.com/2011/05/26/ubuntu-ported-galaxy-ii/
---