Welcome to Android Advice and Tutorials.
---

Samsung has sent out the invitations to media for its Samsung Galaxy S III unveiling May 3rd. The unveiling event will be in London via the Samsung Unpacked 2012. While nothing specifies Galaxy S III it says "Next Galaxy" with the II out we can assume III is next. If you didn't get invited you can view Samsung's live stream during the event at facebook.com/samsungmobile.
During the event we will see the Galaxy S III although there will hopefully be a release date mentioned as well. With London being the event location we will assume Europe will get the primary launch followed by the US a bit after. We will keep you updated on the Galaxy S III after the event.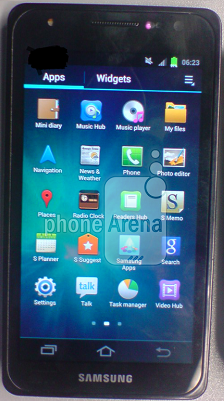 There has been alot of speculation on an upcoming Samsung Galaxy S III, could the leaked GT-0I9300 be the Galaxy S III? PhoneArena got their hands on an image of the Samsung GT-I9300 that looks to be the Galaxy S III based on its specifications although the device does not say Galaxy S III anywhere on it. While the Galaxy S II was released under the model GT-i9100 followed by the Galaxy Nexus with model number GT-i9250 we can assume this is a high end
Galaxy device.
The leaked image from PhoneArena does give some insight as to this new device. It shows that the new Galaxy device will be running Android 4.0.3 Ice Cream Sandwich with a button free front. The Android phone will also have a front facing camera, a speaker and the usual sensors found on Android devices. It doesn't seem to have a new TouchWiz interface from what we have found although could just not be changing the app drawer.
Since this is not official it may not be the Samsung Galaxy S III although there will be a new high end Samsung device. As Samsung makes this new GT-i9300 official we will keep you updated. Also let us know if you notice any other information on this device in the form of a comment below.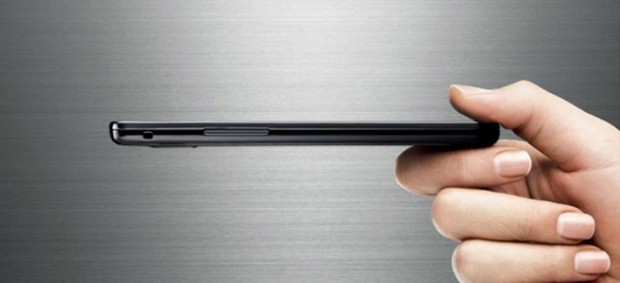 South Korea's Electronic Time News stated that the Samsung Galaxy S III will be one of the worlds thinnest, if not the thinnest smartphone when it releases. They claim that Samsung's newest flagship phone the Galaxy S III will get all of the newest technologies packed into a 7mm thick phone. Thats a 1.5mm reduction from its previous model making it the thinnest device to date.
Some Samsung Galaxy S III Features:
Android 4.0 Ice Cream Sandwich
Quad-core processor
2 GB RAM
8 MP rear facing camera
2 MP front facing camera
Super AMOLED plus display
7mm thin body
Some of the specs stated above are rumored but seem to come from a source that has been hitting dead on in the past. The previous rumored release date was some time in April this year but from what we have heard now it will be May. We have also mentioned before that the much anticipated device will not be announced at Mobile World Congress this year but its own event after.
---