Welcome to Android Advice and Tutorials.
---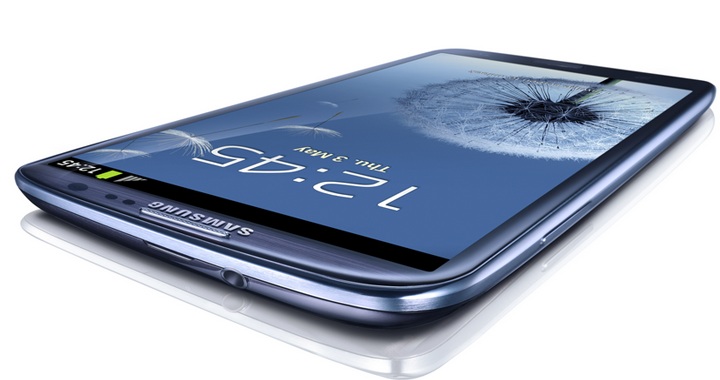 Before you get too excited the roll out is not in the immediate future and Samsung's official statement is "in the coming months". Samsung has however created an official press release titled "Samsung Mobile to Begin Jelly Bean Update with TouchWiz Enhancements for Galaxy S III Smartphones in the U.S.". This heading got us really excited and then there it was, Samsung's version of "coming soon". Samsung has also mentioned that the update may come over the air or Kies which again says nothing definitive. See the press release below:
Samsung Mobile to Begin Jelly Bean Update with TouchWiz® Enhancements for Galaxy S® III Smartphones in the U.S.
Available in the coming months, the Galaxy S III update offers the latest Android™ platform; new camera, video and customization enhancements; and access to ESPN's ScoreCenter app with custom AllShare® integration

DALLAS — October 17, 2012 — Samsung Telecommunications America, LLC (Samsung Mobile) – the No.1 mobile phone provider in the United States and a subsidiary of Samsung Electronics Co., Ltd., the No. 1 smartphone provider worldwide –continues its commitment to bringing the latest innovation to market with the rollout of Android 4.1, Jelly Bean, the latest version of the world's most popular smartphone operating system, to all Galaxy S III smartphones in the U.S. in the coming months.

The update will be made available both over the air and as a download via Kies, Samsung's content sync and software update solution. The specific timing and update method will be announced by each carrier partner, AT&T, Sprint, T-Mobile, Verizon Wireless and U.S. Cellular.

Galaxy S III owners will receive the Jelly Bean update as well as a host of new and enhanced TouchWiz features, making it a faster, richer and more responsive device experience. Samsung's best-selling flagship smartphone just got even better.

Samsung refined and enhanced the Galaxy S III experience by adding new capabilities to the camera, video and user interface, including:

New live camera and camcorder filters offer a range of new ways to spark your creativity. Warm vintage, cold vintage, black and white, sepia, color highlights (blue, green, red/yellow), and many more are selectable from the main camera screen.
Pause and resume while recording video allows users to string together multiple captured video clips from a party, birthday or sporting event into a single file with no post editing required.
Low light photo mode takes advantage of Galaxy S III's best-in-class High Dynamic Range (HDR) capabilities and offers an optimized mode for low light and indoor photos.
Pop Up Play Update: Users can now easily resize or pause the Pop Up Play picture-in-picture video window, taking full advantage of the Galaxy S III's powerful processor and large 4.8-inch screen.
Easy Mode: Easy Mode is a simplified user experience option for first-time smartphone owners, providing large home screen widgets that focus on the device essentials. The Easy widgets include both 4×2 and 4×4 arrangements of favorite contacts, favorite apps, favorite settings, clock and alarm.
Blocking Mode: Galaxy S III owners can disable incoming calls, notifications, alarms and LED indicators for a designated period of time.
Improved Usability: Users now have multiple keyboard options with the addition of the Swype® keyboard.

Android 4.1 Jelly Bean offers users a smoother, faster and more fluid experience with expanded feature functionality, including:

Google Now™: Google Now gives users the right information at the right time, like how much traffic to expect before leaving work, when the next train is scheduled to arrive at the subway station or the score of a favorite team's current game – conveniently delivered as notifications. Additionally, Google Now provides powerful voice assistant functionality across a range of domains, including weather, maps, navigation, search, image search, flight status and more. Google Now can conveniently be launched from the lock screen shortcut or by a long press on the menu button from any screen.
Rich Notifications: Notifications can now expand and shrink with a pinch to show the right amount of information a user needs. Notifications have been enhanced so action can be taken without having to launch the app first – like sharing a screenshot directly from the notification.
Automatic Widget Adjustment: Customizing the home screen is easier than ever before. Users can simply place a new icon or widget on the screen, and existing icons will move out of the way to make space. When widgets are too big, they automatically resize to fit on the screen.

In addition to the operating system update, Samsung and ESPN worked together to integrate AllShare® technology into ESPN's popular ScoreCenter® application. This means Galaxy S III owners will now be able to wirelessly push on-demand ESPN global sports coverage and highlights from the ESPN ScoreCenter app to their Samsung SMART TV™. When on the same Wi-Fi network as a Samsung SMART TV, a sharing icon will appear within the ScoreCenter video player which allows users to seamlessly push what they are watching to the TV. The ScoreCenter app with AllShare integration is available today for download through S Suggest™ on all U.S. Galaxy S III devices.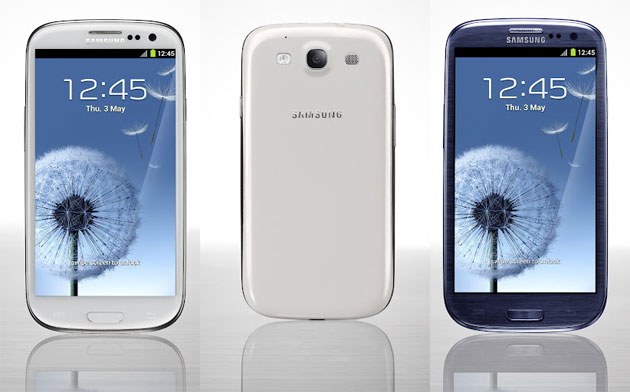 Very soon after Samsung released their International Galaxy SIII they released an OTA (over the air update) to speed up the UI. Now Samsung is rolling out a massive update to improve the Galaxy SIII to speed it up again and add some new features bringing the device to version I9300XXLFB.
If you are one of the lucky ones that get the update to your Galaxy SIII (as it will be rolling out slowly in phases) you will get some useful new features. Some of the new features is a slider to control brightness adjustments, improvements to the devices audio, new toggles added to the power menu, improved AccuWeather, and a few more smaller ones as well.
As of now the update is only being pushed out OTA to the International version of the Galaxy SIII although once all goes well and its tested further it will be released to everyone else. If you have an International Samsung Galaxy SIII and want to manually check for the update simply go to "settings -> about phone -> software update" and grab it. The update is around 72MB so you may want to connect to WiFi.
Android Advice does not have an international version of the Galaxy SIII so those of you that get the update please let us know how it goes here in the US. We welcome your comments about the update below.
---