Welcome to Android Advice and Tutorials.
---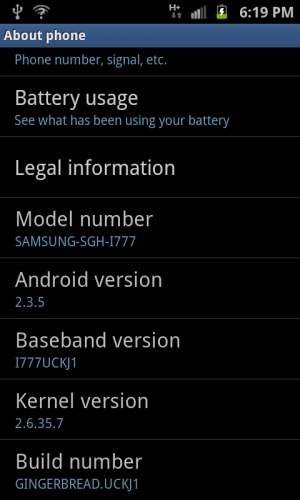 AT&T's Samsung Galaxy S II was just released and there is already a firmware update available. Of course this is an unofficial firmware update provided by DesignGears with the label I777UCKJ1. Below is everything you need to know about the update.
Known Issues:
Home button haptic no longer works
Bug Fixes:
Home screen lag
Lock screen bug
Added Features:
The firmware update seems to be safe although you should leave it up to your own digression whether or not to load it on your device.
---