Welcome to Android Advice and Tutorials.
---
With the Android event scheduled for today being canceled the internet is buzzing with information on the new products that were to be announced. One of these devices is the Samsung made Google Nexus 10 Android tablet. This tablet is to be released on November 13th and the specifications have been released today.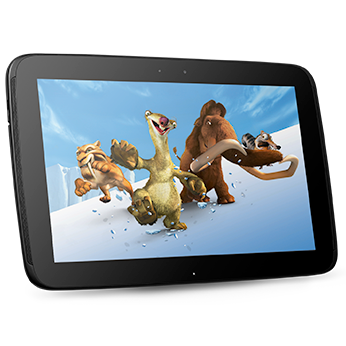 Google Nexus 10 Specifications:
Android 4.2
1.7GHz A15 dual-core processor
16/32GB Storage
2GB RAM
10″ WQXGA (2560×1600, 300ppi) display
Front 1.9MP and rear 5MP camera's
263.8mm x 177.8mm x 8.9mm form factor
Weighs in at 603g
9,000mAh Li-ion Battery
This is easily the nicest tablet available on the market today (or shortly anyway). With specs like this we will surely see it beat out others in its class. As always this being a Google released device updates will be prompt and first, Samsung creating helps as well being the best in quality at this point.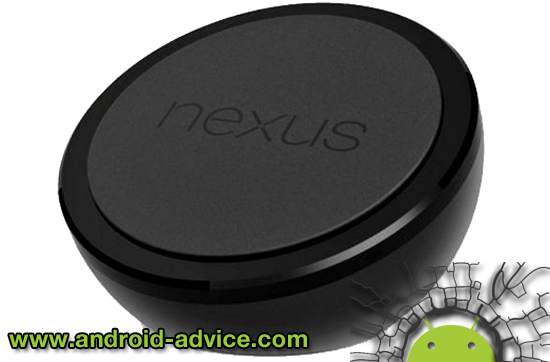 Google was planning on showing off some of their great new products today like the "Nexus Wireless Charger". Hurricane Sandy decided that today was not a good day for Google to show everything they had to offer although there are a few things that are making their way out.
We all love new easier ways to use our devices and one of the most irritating aspects of any mobile device is the fact that we have to plug them in and charge them daily (in most cases). The picture you see above actually hit the internet over the weekend and shows the Nexus Wireless Charger as a very simply designed device.
The charger is a small round device that will charge the Nexus 4 and any other Nexus device that was supposed to be announced today at Google's Android event. You cant miss the fact that it charges Nexus devices because its the only thing the device says and is prominently placed on the front of the device. With wireless charging being the future we will surely see more of these popping up over the next year.
We aren't going to see Google's Nexus Tablet now until July in an attempt to cut the tablets cost. The information was gathered over at The Verge who originally had announced that the Nexus was to be released in May. Google says that the launch is being delayed in a last minute attempt to tweak the highly anticipated Google branded Nexus tablet.
By working on tweaking the Android tablet Google hopes that they can reduce the cost of the tablet even lower than the originally announced $249. The tablet itself is being produced by Asus to be branded by Google and compete directly with the Amazon Kindle Fire. Since the Kindle Fire has a $199 price tag Google wants to get a little closer to that.
The Google Nexus tablet is to be a 7 inch Android 4.0.3 Ice Cream Sandwich tablet with a quad-core Nvidia Tegra 3 processor. There are also talks that the tablet will be easily updated to Android 5.0 Jellybean as soon as the OS is available.
Google seems to have been caught off guard with the insane sales of the Amazon Kindle Fire and have now decided it was time for them to follow suit. The Amazon Kindle Fire has sold more tablets that any other Android manufacturer to date and thus made incredible profits from its ability to only download apps from their Amazon Market (without rooting it). Google now with the mention of their Google Nexus tablet plan to do the same thing subsidizing profits from the tablets with the Google Play Market.
Google says that they should be able to sell their Google Nexus Tablets for around $200 helping to reposition the Android Market experience and putting the App sales back into their court. Google plans to debut tablets by Asus and maybe even Samsung and sell them under the Google or "Nexus" name for around that $200 price point.
While we don't have all of the details now the Wall Street Journal has confirmed that Google will be selling the "Nexus" tablet directly to consumers through an online web store. This should also keep costs down. As more information comes available we will be sure to let you know.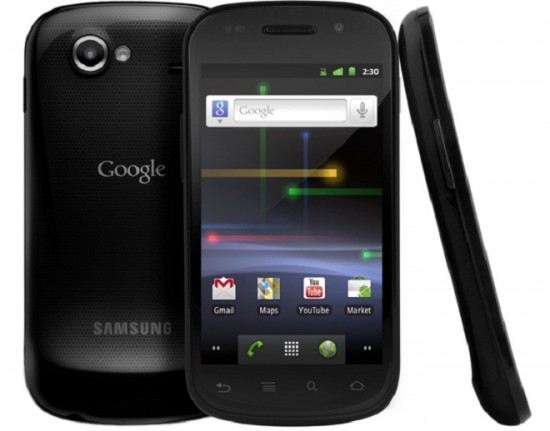 Since mid April we have seen reports of a bug affecting Nexus S users that has taken until now to get resolved. There will be an OTA update rolled out by Google very soon to address the issue according to a Google Employee.
The bug is related to the Voice search feature on the Nexus S where the application would pop-up and disappear almost instantly. Some users have reported this as an on going issue and others have stated that its only sometimes.
Google has confirmed the Nexus S Voice Search fix will be rolling out soon but has not confirmed a date as of yet. We will keep you informed as more information is available.
Vodafone UK has released the Android 2.3.4 update for their Nexus One. This device has been on the market for over a year now and still competes with some of the best phones out to date.
Nexus One Features from Update:
UI Enhancements
New Android Keyboard
Better Copy, Paste Features
Voip over SIP support for internet calling
Improved power management
Front a back camera management
Many Nexus One's already have this update although later this year there is supposed to be another update to put the device on Ice Cream Sandwich. It will be interesting to see if they roll out with everyone else or if this update was released to by a little time for the next update.
---