Welcome to Android Advice and Tutorials.
---
After updating the Google Nexus 7 to Android 4.2 some users have reported that Google Play breaks. If you have any bugs using Google Play after the Android 4.2 update to your Nexus 7 there is a fix for the market. You will notice that when trying to download or update apps that the market will give you an error and never updates your apps. While Google will likely come out with a fix soon most of us don't want to have to wait for it.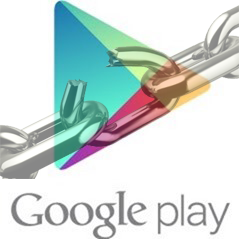 How to fix Google Play after Nexus 7 Android 4.2 Update:
Remove your Google Account from the device
Reboot your Nexus 7
Add your Google Account back to the device
Start using the market as you normally would
You will notice that simply force stopping the Google Play Store and clearing cache and data doesn't fix the issue and the above instructions are the only way we could find that works ever time. If you are still having issues with Google Play after following the directions above please let us know via comments below.

There is an ongoing issue with Android tablets and their ability to see all Android applications on the Market. Even now with the new Google Play your Android tablet will likely not see all apps when you search the market. You can make the tablet see all Android applications that your tablet can run easily by following a few simple steps.
How to Fix Limited Market Visibility on Android Tablets:
Disconnect Tablet from PC if connected
Go to your Tablets settings
Go to "Applications -> Manage Applications"
Select the "All" tab
Scroll down to the Market and select it
Tap "Force Stop" then "Clear Cache"
Tap back (however your tablet allows)
Scroll up to "Google Services Framework" and select it
Tap "Clear Data" then "OK" then "Force Stop"
Exit back to your home screen then open Google Play (or Market)
If you get an error message its ok, Press "OK"
Hold your Power button and turn off the tablet
Turn the tablet back on and wait for it to load completely
Open Google Play (of Market) and enjoy!
This seems to work on most Android tablets although we have had a few people say that they are still having issues. Please post a comment below to let us know if it works with your tablet and what tablet you have to help others. If anyone has additional questions please feel free to comment those as well.
---