Welcome to Android Advice and Tutorials.
---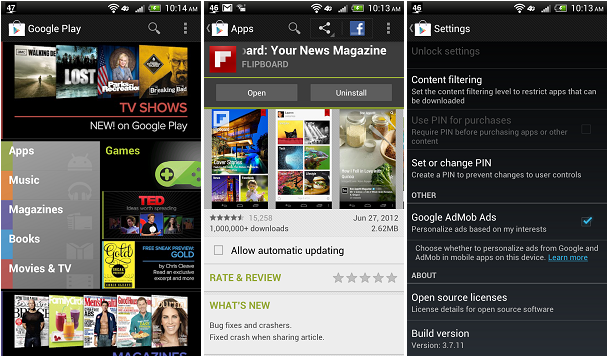 Google announced many new features and tons of new content for the Google Play Android market including magazines, ability to purchase movies, and TV shows. Another cool feature is the social addition of being able to choose a sharing method that you can link to the Google Play store by long pressing. This being said the new features and content requires the Jelly Bean version of Google Play which is currently only available on the Google Nexus 7 tablet and a few Galaxy Nexus devices after Jelly Bean update.
Of course over at XDA they have ripped out the Jelly Bean Play store from the Galaxy Nexus and made it available to the general public. All you need to do is literally download the Google Play apk below and install it on your Android device to use all of the new features and content.
---