Welcome to Android Advice and Tutorials.
---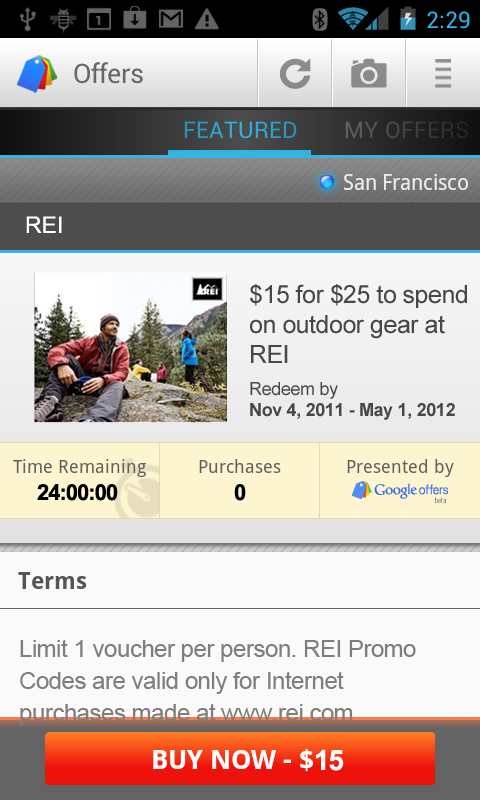 Yesterday Google released their new app Google Offers to the Android Market. This app is Google's version of Groupon or Living Social that gives users great deals on items and services. The app focuses on finding local deals and compiling them for the user to see without having to look all over for them. Google Offers also saves previously purchased deals within the app for reference.
Many of you if not most have an app like Groupon or Living Social to find deals nearby and Google Offers is a great addition to your list.
Google tried to buy Groupon a while back for around $6 billion with the offer being rejected. Like anything else Google wants, if they can't throw enough money at it then they try to create a new service to compete with it. We aren't sure if it will take off like Groupon or not but can assume that it will be a thorn in Groupon's side.
---