Welcome to Android Advice and Tutorials.
---
While Siri is the most popular personal assistant around right now there others out there and just because they aren't the most popular doesn't mean they can't be better. One of the best Android Siri alternatives available today is Robin.
Robin is an Android app that is designed around Android users that do alot of driving. It allows voice communication with Android devices without taking your eyes off the road. While this isn't a full on competitor to Siri it is easily more usefull when driving.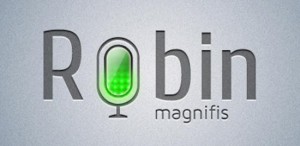 Robin for Android Features:
Navigation
Real-time traffic
Parking information
Gas Prices
Weather
Twitter Feed Reading
Yelp Reviews
Tells Jokes
And much more…
Want to see first hand how it works check out the video below brought to you by the makers of Robin.
One of the best features of Robin is that all of its features are hands free and everything is read to you by Robin. Even though Robin is still in its beta stages it has no issues that we can find. You can get it now free from the Google Play store
---