Welcome to Android Advice and Tutorials.
---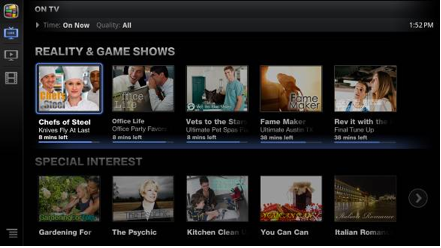 Logitech has stated that they will be rolling out the Android 3.1 Honeycomb update to the Revue this week with Google TV. If you have a Revue all you need to do is keep it connected to WiFi and wait for the update to popup on your screen. If you buy a new one the update will be pushed as soon as you activate the device.
Some of the new features will be access to the Google Android Market, browser improvements to speed and search functions, simplified user interface and improvements to the media player. With the inclusion of the Android Market you will be able to access the first HDTV optimized apps from your media hub and more importantly Google Music.

Official Blog Post from Logitech:
Logitech Brings Next Version of Google TV to Logitech Revue

We are pleased to announce that we will begin delivering a free software update of the Android 3.1 platform to Logitech Revue™ with Google TV™ this week. If you're already a Revue user, simply ensure your unit is turned on and connected to the Web, and accept the update that pops up onto your TV screen. New customers are expected to receive this version automatically upon activation.

Some of the key developments include more entertainment choices such as access to Android Market; faster and more comprehensive search and browse capabilities; a simplified user interface, and improvements to the Logitech Media Player.

With the Android Market now available through your Logitech Revue, you'll get new and useful apps all the time, such as the new Google Music app, making your Logitech Revue the fastest growing entertainment hub in your living room. At launch, the Android Market will feature around 50 apps optimized for HDTV, and we expect number of apps to increase over time.

In a world of infinite entertainment choices you need an easy way to discover the content you want to watch: Logitech Revue has you covered. The Google Chrome browser brings full search capabilities to your HDTV, along with full keyboard navigation and support for Adobe Flash player version 10.2.

The Quick Search Box quickly vets TV content, Web video, Apps, Bookmarks, and the Web, so you can spend less time searching and more time watching. And the TV & Movies app allows people to easily search, watch and even rate more than 80,000 movies and TV episodes from cable, Netflix, Amazon and YouTube.

With the Logitech Media Player software and your Logitech Revue, you can unlock your computer's library of music, movies and photos to enjoy on your HDTV.

What's more, Logitech Revue can help you visit with friends and family. Thanks to the optional Logitech TV Cam and Vid HD service, you can make and receive high definition video calls on your HDTV, and from the comfort of your couch.

Customer feedback is very important to us, and we worked closely with Google to ensure that Logitech Revue with the next version of Google TV incorporates the features and improvements that are most important to you. With these improvements, we hope you find that the Logitech Revue with the next version of Google TV is an easy way to integrate your existing broadcast or pay TV service with Internet content all on your HDTV.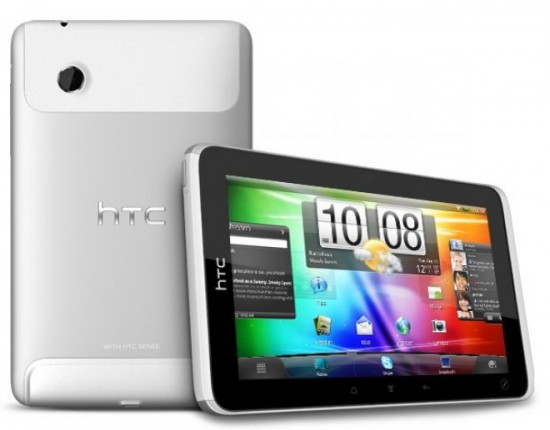 If you have an HTC Flyer Tablet there has been some good buzz about the Honeycomb update this month. Flyer owners have been patiently waiting for the update to 3.2 for some time now and it looks like its already being pushed in France. This is the Flyer software update to version 3.55.405.1 and is about 210MB total. The update is being pushed OTA (over the air) via a WiFi connection. The update looks to only be for the 32GB Wifi and 3G version with no word on the 16GB WiFi version yet.
As far as we know the update is only in France although if you notice it in another country please let us know. We would also be interested in hearing about how the update goes and if you notice any issues.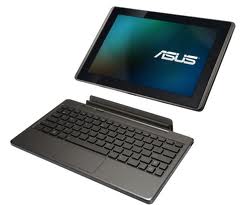 There is an update to the Asus Eee Pad Transformer that brings it to build version 8.6.5.18 now available. This update not only adds some new features but performance updates and updates to current apps as well. This new update most notably lets you backup all of your apps to reinstall on your Asus tablet at a later time and other devices like the new Transformer Prime if you are so lucky to upgrade.
Asus Eee Pad Transformer Build 8.6.5.18 Features:
App Backup – allows you to backup non-Asus app's and app data and restore to another Asus tablet. (i.e backup an app so you don't lose level on the next device)
Netflix added in US Sku TF101 and SL101 only
Improved Wifi connectivity performance
Fixed 8.6.5.13 mobile dock battery consumption issue
Google Maps, Books and Market updated
Asus Sync updated to add an option to turn it on and off as well as a notification issue
Email now supports zip file downloads
MyNet search update to increase efficiently
Updated browser compatibility issues
MyCloud MyContent and MyDesktop updated to fix web storage bug and support remote desktop with different network.
Updated to add Italian input method
Supernote performance and bugs fixed
Polaris Office has improved compatibility and now supports large file loading.
If you haven't received the OTA push of the update manually check now its probably waiting for you. Please let us know when you get the update and how everything goes.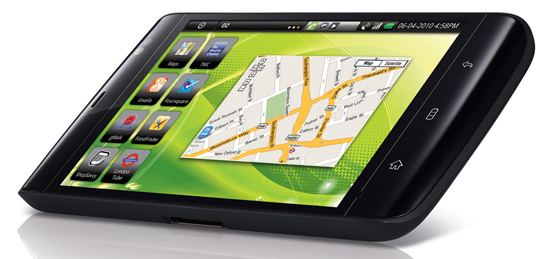 About one month ago we started to see people reporting that the Dell Streak 7 was going to get the Android 3.2 Honeycomb update. Today people in the UK have already reported that the update is being pushed. We can assume like every other update to Android devices that the Honeycomb 3.2 update for the Dell Streak 7 will roll out in phases.
The update is being sent out as an OTA (over the air) update. As long as users of the Dell Streak 7 after the update don't report any major issues all users should see the update within the next few days. To check for the update go to your tablets settings and search for updates.
As always let us know how the update is doing on your device.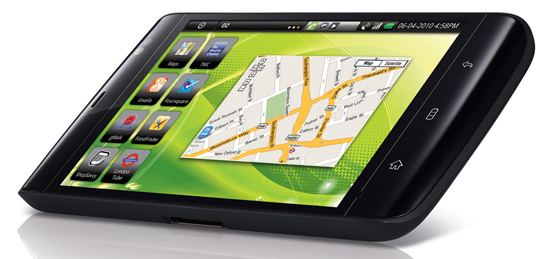 For those of you that still remember that Dell had released a Tablet or maybe you own one and its collecting dust there will be a Honeycomb update soon. The Dell Streak was a promising device although they made the mistake of releasing it with Android 2.2 Froyo.
The Dell Streak 7 has a Tegra 2 processor making it a promising device as far as hardware goes and a Honeycomb update should give the device new life. While there is no official word on the updates release date it has been verified that the update to Honeycomb will occur. The official word from Dell was given at the IFA conference in Berlin.
When we hear more information and the Dell Streak 7 update release date we will let you know.
Update your Motorola Xoom OS to Android 3.2 Honeycomb.  Below you will find the downloads for the update and recovery image.  You need to keep in mind that the Xoom must have its bootloader unlocked before following these instructions (step 1 has the link for that as well.
Instructions to Upgrade your Stock 3G Xoom to Android 3.2:
You need to have unlocked the Xoom's bootloader (Instructions)
Place this file on a sdcard and then place the sdcard in the Xoom. (Download File)
You need to have fastboot in a folder, and have the drivers installed.
You need the custom recovery. (Download Link)
Rename the recovery you downloaded above to recovery.img
Restart Xoom in Fastboot (hold volume down + power)
Navigate to your fastboot folder on your PC
Type "fastboot flash recovery recovery.img"
Wait for the image to flash
Type "fastboot reboot"
When the Xoom restarts you must wait 2 seconds and then press the down volume key until you see android recovery appear on the Xoom.
From here you know what to do.
Reference: http://www.mydroidworld.com
The Motorola Xoom has been expecting the 3.2 Honeycomb update for a while now and we finally have a hint at release. A Google employee inadvertently gave the Android community an unofficial release timeframe.
While responding to an issue with Exchange running on Honeycomb 3.1 (issue number 16992) this employee hinted that the issue will be fixed in a few days with the Motorola Xoom's update to 3.2 Honeycomb. The only other things that we have heard is that the update would be available some time this summer.
We will just have to wait it out and see if this is true although from everything that we've seen at this point we have no reason to believe that its not.
---