Welcome to Android Advice and Tutorials.
---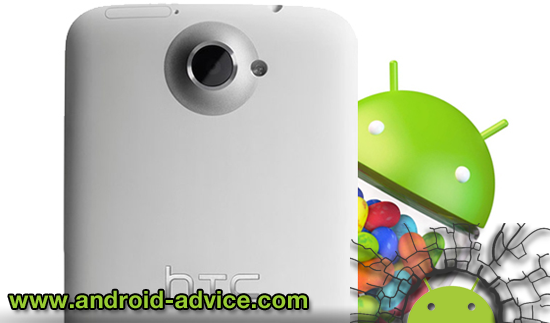 Android 4.1 Jelly Bean has started rolling out to the International version of the HTC One X. We have verified the update throughout Europe and Asia after originally starting in Taiwan. This update is only hitting the Tegra 3 powered devices, which of course is all international versions (non-US).
This new software update to the HTC One X will bring its Android version to 4.1 Jelly Bean and HTC Sense 4+ (the latest version of Sense). Some of the new features include SMS forwarding, an updated gallery, and password protection for message inbox. Also with HTC Sense 4+ there is said to be a massive 10 percent increase in performance from Google's Project Butter improvement. There will of course also be your other standard Jelly Bean features that all devices with the update can expect.
With this currently being an update for only the International versions of the popular HTC One X the US is left out for now. There is no date set to get the Android 4.1 update on the US version of the One X although we can assume with no big road blocks from carriers we will see the update in the US within a few weeks.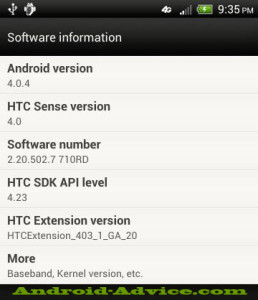 If you have an International version of the HTC One X you can now grab the update from Android 4.0.3 to Android 4.0.4. This update comes soon after AT&T's version received the update, which seems a bit backwards from the way updates are usually released.
The update to Android 4.0.4 on the international HTC One X has improved the HTC Sense experience by giving the ability to access app menu's with the recent app key, improvements to the browsers tab management, and enhanced the camera a bit. Besides the physical improvements that you may see there has also been enhancements to the HTC One X memory, stability, and overall browsing experience.
HTC released a statement on the HTC One X Android 4.0.4 update seen below:
As part of our ongoing commitment to ensure customers are receiving software updates that improve their user experience, we are pleased to announce our next upgrade for the HTC One X will be released on August 10th.

The primary update will include an upgrade to Android version 4.0.4 (Ice Cream Sandwich), in addition to an improved Sense experience which will: enable the ability to map menu function to the 'recent app' key (improving visual presentation in non ICS apps like Facebook); improve tab management in the browser with a dedicated tab switching button and enhance camera capabilities such as white balance and continuous autofocus. Furthermore, customers can expect enhancements to memory, platform stability and the overall browsing experience. Other improvements include a Single Sign-On for Facebook allowing user access across applications and browsers and upgrades to Beats audio, which reflect our dedication to providing an authentic sound experience.

From a developer perspective, we are expanding SDK support for Media Link and providing a framework for video call applications to achieve improved performance and quality.
Whenever those of you that have an International HTC One X get the update please let us know how it goes via comments below. We have seen this update already on the AT&T version of the popular device go over without a hitch but would like your input.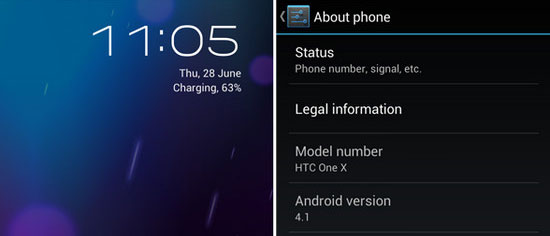 HTC has sent out an announcement confirming that the HTC One X, One XL, and One S will be getting the Android 4.1 Jelly Bean update. Hopefully we will see this update sooner than later on not only the Global version's but local T-mobile and AT&T versions as well. The Official statement from HTC is as follows:
"We know HTC fans are excited to get their hands on Google's latest version of Android. At this point in time, we can confirm that we have plans to upgrade our HTC One X, HTC One XL and HTC One S to Jelly Bean. Please stay tuned for more updates regarding device upgrades, timing and other details about HTC and Jelly Bean."
It was confirmed that the carrier versions of the One X, XL, and S will also get the update to Android 4.1 Jelly Bean although no timing has been released. Carriers that were mentioned were AT&T, T-Mobile, and Rogers and there has been no mention of the One V or EVO 4G LTE. We will update you with dates as they come available.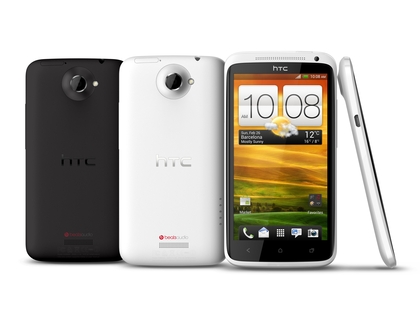 We have had a few people let us know that they have received a software update to their HTC One X today. This update to the HTC One X brings its software version to 1.28 with only a few things noticed that isn't behind the scenes. We don't currently have a change log yet so aren't sure what you will notice with the update but please let us know anything you notice. We see no features or functionality added but are still reviewing the update on a developer device. Hopefully this update will fix the battery drain that many users have been experiencing with the device.
---