Welcome to Android Advice and Tutorials.
---
Sprint has started to push out ota (over the air) updates to the HTC EVO Design 4G today. The main reason for the update is to remove Carrier IQ from the devices although Sprint has decided to go ahead and make a few other changes to the device. Below you can see other changes that have been made with the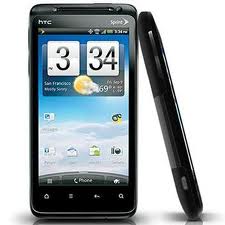 update.
HTC EVO Design 4G 4.67.651.3 Update Features:
Update to version 4.67.651.3
Security Update
Updated Peep client ( to align with Twitter)
Battery life improvements
If you don't see the update yet don't worry they have said that it could take up to 10 days for everyone to get it pushed to them. This is a minor update but we always recommend updating. Also please let us know if you notice anything that we missed.
A few weeks ago we mentioned that HTC was hard at work developing a fix for a security flaw in their HTC Sense. HTC promised to fix this security flaw as quickly as possible and are now sending the fix via an OTA (over the air) update.
According to HTC the update is now rolling out to the Evo 3D, Evo 4G, Evo View 4G and the Evo Design 4G. While they mentioned that the Thunderbolt has the flaw it receives its fix with the Gingerbread update.
You should receive the popup notification that an update is available on your Evo device if you haven't already. If you can't wait for the device to tell you its available you can manually search for the update through your phones settings.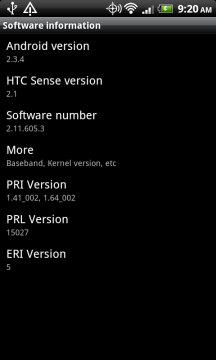 Finally after a long wait the HTC Thunderbolt is receiving the Android 2.3.4 Gingerbread Update. The OTA (Over the Air) update can be installed via the phone options on your device.
HTC Thunderbolt Gingerbread Update Instructions:
Settings -> Software Update -> Check New
Thunderbolt Gingerbread Features and Enhancements:
Download Manager App
New Desktop User Interface
New widgets, icons and screens with refreshed colors
Improved audio quality while using Bluetooth
V CAST Tones pre-loaded
New Google Books app
Browsing around we noticed that Android Central seems to have gotten their hands on some news about an upcoming update to the HTC Sensation. Either the American or European version will be getting this enormous update judging by the image.

About the HTC Sensation Update:
Version 1.35.0.0
OTA file size is 369 MB (assuming WiFi is the route to go)
Android Central speculates that the only reason that the update could be that large is to improve the performance on some major features. This update doesn't seem to be an Android OS update so we aren't sure what to expect.
We will keep you informed as we find out more information on this Sensation 4G update.
---