Welcome to Android Advice and Tutorials.
---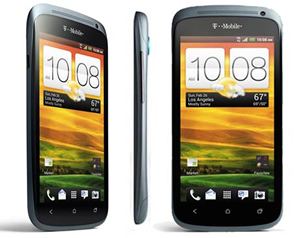 This update will place the One S to software version 3.19.720.100. The One S is one of HTC most widely used Android devices at this time and users have been patiently (or not) waiting for the Jelly Bean update for some time. Users updating to Android 4.1.1 will also notice that they will get a boost in Sense to HTC Sense 4.0+.
The Android 4.1.1 update to software version 3.19.720.100 comes in at around 598 MB so be sure you have a full charge on the battery and a WiFi connection. If you haven't been alerted of the update via the OTA update then you can manually check by going to settings and updates. Once you get the update on your device please let us know how it goes and leave us a comment below.
What are the top 5 Android phones currently available on the market? Now that we are in 2013 it makes sense that they are all devices that were released last year at some time. When you are looking for a new phone odds are you are going Android based on the overwhelming statistics showing Android is the OS of choice. This being said when you go to look through all of the Android devices available, how do you decide which one is the best. We will tell you, thats how

… If we are wrong you can slam us in the comments section at the bottom of this article.
1.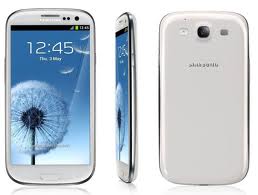 Samsung Galaxy S3 (by a landslide)
Every Android enthusiast has followed Samsung and have noticed big things coming from the popular company. The Galaxy S3 just being made by Samsung gives it an advantage. This device is Samsung's latest flagship Android phone and has a crystal clear 4.8 inch Super AMOLED HD display and a quad-core processor. What this means for you is no laggy graphics and speed to support any app you want to run on it. You will also get a removable battery and micro SD card support which most newer devices are starting to phase out.
Not only are the hardware specifications impressive but the software is loaded with extra features that are actually useful. Samsung has its own interface called TouchWiz making the device much more user friendly than the average Android device. Its also important to note that this is the most widely owned and supported Android device on the market to date.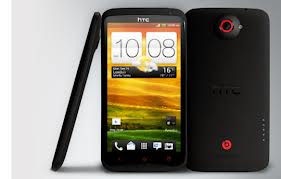 2. HTC One X+
HTC has created a thin powerful family of devices with their One series. This phone runs on a quad-core processor putting it in line with the best specs available on a mobile device. You can get the One X+ with 64GB of storage. One thing to keep in mind is that while this device has an awesome screen that is the largest in its class and very clear that the battery life suffers and if you don't like charging the phone at all during the day it may not be for you. You will get this device with Android 4.1 out of the box and HTC's Sense UI which is second only to Samsung's TouchWiz.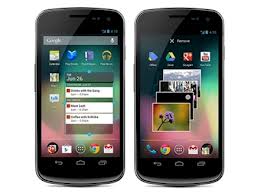 3. Google Nexus 4
Many Android developers and enthusiasts would argue that this device should be number one on the list although for the average user based on the purpose of this article it comes in third. Its a very affordable device that can be purchased out right for half of most other high end Android devices. This is also a Google device meaning that its always up to date and is the cleanest Android experience available.
The design of the Nexus 4 is small form and comes with a display that is on par with the top 2 devices in this article. If you don't want the custom overlays that you get with HTC and Samsung this is the perfect device. It is fast enough to handle any app on the market today as well as coming with the most up to date Android OS 4.2 Jelly Bean. We do have to note that its storage is lower than the others and it lacks the 4G connectivity that we have all come to need in our high paced lives.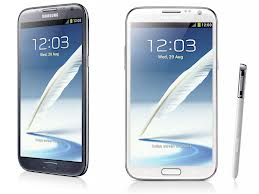 4. Samsung Galaxy Note 2
Of course another Samsung phone would be on this list as they are as stated before king of the mobile industry right now. The Galaxy Note 2 is more of a phone Tablet hybrid as it has a large 5.5 inch display and a stylus. If you want a phone and a tablet but only want to have one device this one is easily the choice for you.
The Galaxy Note 2 is a powerful device with Samsung's TouchWiz interface making it a very user friendly device for anyone. You will also get the most recent version of Android when you first turn the device on. The battery life is average for a device of its size and can easily last all day short of serious gaming.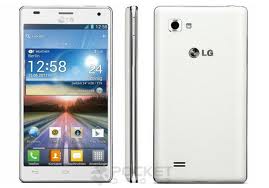 5. LG Optimus 4X HD
When we think powerful smartphones LG usually does not hit our radar although they have proven to be a high end manufacturer with the Optimus 4X HD. This device comes with a quad-core processor, 4.7 inch display, and a screen resolution of 1280 x 720 making it very appealing to the eye.
The 4X HD is a great device for those that want a completely custom Android experience out of the box due to LG adding their own overlay that covers the stock Android look and feel. This device is however not for those that want the power and design of the previous devices mentioned.
Those of you that have a newer HTC phone has been waiting patiently for news on Android Jelly Bean for your device. HTC has leaked a list of devices that will be getting this update. Currently the leak only states that these will in fact get the update soon but not an actual date. We all know the popular word "soon" could mean months but can hope for weeks. At any event at least there is verification that these will get the update.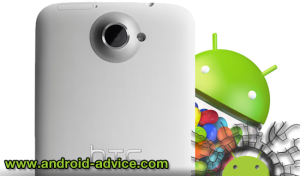 HTC Android Jelly Bean Updates Verified:
HTC One X+
HTC One XL
HTC DROID Incredible 4G LTE
HTC EVO 4G LTE
HTC One SV
HTC One VX
HTC One S
HTC One S C2
HTC J
Obviously all of the One series of phones would be expected to get the newest version of Android although the other two were not a guarantee until now. If your device is rooted then you may want to un-root before the update although worst case would likely be the update doing it for you. As far as we can tell the update (again no date specified) will hit devices starting in January of 2013.
If you have an HTC One X you already know that the battery cannot be removed and with this its one of the few HTC devices that can't have an extended battery. Also this means that its 1800mAh battery is all you have to work with and is known for its less than good battery life. Battery life can be increased on the HTC One X by simply following a few rules and staying on top of some of the features that aren't needed.
One of the most useful things to remember is closing the camera and video resources when not in use. This means not leaving YouTube running in the background and leaving your camera on when not taking pictures. Besides this though there are a few things you can do to be sure you get the most out of your HTC One X battery.
How to Increase Battery Life on the HTC One X:
Control What Apps Are Syncing – One of the worst battery drains on not only the HTC One X but all Android devices is having many apps running in the background and constantly syncing. Be sure to regularly check apps running on the background for ones that aren't being used and close them. You can disable certain apps through the network settings.
Use Power Adapter and Not USB Charging – Any time you have a outlet available be sure to use the wall charger to charge your phone. The HTC One X seems to have almost 15% better charge when using a wall charger as opposed to the USB charger. This is mostly due to the fact that the USB provides a very slow trickle charge to the device instead of a strong constant heavy charge.
Turn Off Display When Not In Use – The default setting on the HTC One X is to leave the screen on when not in use for one minute. If you set the HTC One X display timeout for 30 seconds or less it can significantly save battery life. You will notice if you look at battery usage in your settings that usually the display drains over half of the battery you use throughout a day. You can change the display timeout on the HTC One X under the display and gestures settings.
Turn Off Bluetooth and Wifi When Not Used – Bluetooth and Wifi when on but not in use are constantly searching for connections and will cause heavy drain on your HTC One X's battery. The easiest way to control these are with Wifi and Bluetooth widgets to easily turn it them off with a tap of the home screen. If you would rather not have the widgets you can turn both on and off from the settings.
Switch to GSM When not Using Data – If your just using the phone on your HTC One X and aren't going to need data for a while put your phone in GSM Only mode. By going to Settings -> Mobile Network -> Network Mode and selecting GSM Only mode you can save a great deal of battery, just remember to turn it back when you need it again.
Some of these may seem simple and you don't think it could make that big of a difference but trust me simple things make a huge difference on Android devices. You of course can always check out what apps are using battery life the most when your phones battery is low and remove any apps that may not be needed that are sucking your HTC One X battery life dry.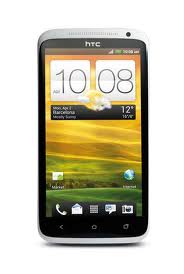 Many owners of the new HTC One X are wondering how to do a reset on the device when frozen without a removable battery. Most Android devices require a battery pull to reset the device when in a frozen unresponsive state but the HTC One X does not have a removable battery. Its actually a one line process kind of like the iPhone with its non-removable battery.
How to Reset a Frozen HTC One X:
Hold the Power button for 10 seconds
Yes, Thats all you have to do!
If for any reason this does not work for you then you will likely need to head on to your local carrier and have them either replace it or work some other mojo in store. Maybe there will be a few other options out there before its all over but HTC really made a mistake on the HTC One X by not making the battery removable.
With the HTC One X being one of the most popular phones available right now what do you do when you want to sell it or just wipe it out and start over? Well doing a factory reset on the HTC One X is easier than you might think with two ways to accomplish it. If your phone just won't turn on skip to the second method.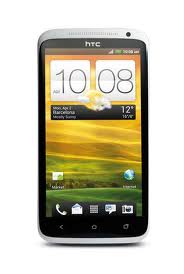 HTC One X Factory Reset from Settings:
Go to the HTC One X Settings
Navigate to "Storage" -> "Factory Data Reset"
Select "Reset Phone"
Then Tap "Erase Everything"
Wait for the Reset and your done
HTC One X Factory Reset (Can't get to Settings)
Hold the volume down button and power button
When you see three Android images release all buttons
Press Volume down to "Factory Reset"
Press the Power button to select
Wait for the HTC One X to Reset
If your in a state not mentioned here or have any issues with either process please feel free to let us know and we will try to help. Also keep in mind that doing a factory reset on the HTC One X will clear out all data on the device and cannot be undone.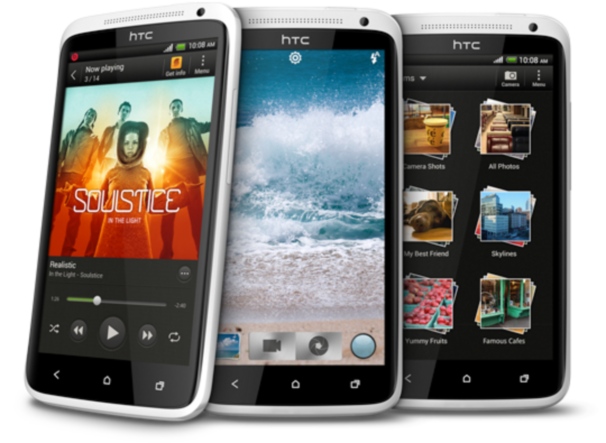 The HTC One X is HTC's preemptive strike against the upcoming Samsung Galaxy S3. The HTC One X is easily one of if not the best Android smartphone available right now and with that HTC has already released the kernel source for the popular device. HTC has been releasing kernel source codes to comply with their Open Source guidelines for almost a year now and this is why we love HTC.
You can get the kernel source from the HTC developer portal for all variants of the phone except for the AT&T version that seems to be behind the curve for whatever reason. AT&T seems to be the issue and not the device itself although HTC still seems committed to unlocking all phones:
HTC is committed to listening to users and delivering customer satisfaction. Since announcing our commitment to unlockable bootloaders, HTC has worked to enable our customers to unlock the bootloader on more than 45 devices over the past six months. In some cases, however, restrictions prevent certain devices from participating in our bootloader unlocking program. Rest assured, HTC is committed to assisting developers in unlocking bootloaders for HTC devices and we'll continue to unlock additional devices in the future.  -HTC Corporation
We noticed that AT&T was the last to allow unknown sources on many devices early last year and now it seems they are having the same issue letting go of the HTC One X. As done with the earlier Android devices we will surely see the community change AT&T's mind in the long run.
While HTC Amaze owners just got their hands on a perm S-Off tool a few days ago there is already something else to get excited about. The Official Android 4.0 Ice Cream Sandwich update was leaked on XDA and can already be flashed if your interested. Keep in mind before flashing to the leaked Official ICS update on your Amaze 4G that its not yet rooted. This being said we will go ahead and assume there will be a root for the build very shortly.
We haven't heard when the Android 4.0 Ice Cream Sandwich update Officially push to T-Mobile HTC Amaze 4G owners although with a fully functional build already available we will go ahead and say very soon.
NOTE: Using this leak to install Android 4.0 Ice Cream Sandwich on your HTC Amaze does not require root or S-Off as its an Official update file. Follow the instructions below to update.
Instructions to Install Official ICS ROM on the HTC Amaze 4G:
Rename download to PH85IMG
Put that file on your SD card in the phone
Unplug usb cable, remove battery
Put battery back in
Press and hold Volume Down and Power
Apply update. Will take some time and reboots.
Enjoy Sense 3.6 and Android 4.0.3
If you update using the Official HTC Amaze 4G Leaked ROM here, please let us know how you like it. Also if you have any issues or questions feel free to ask here.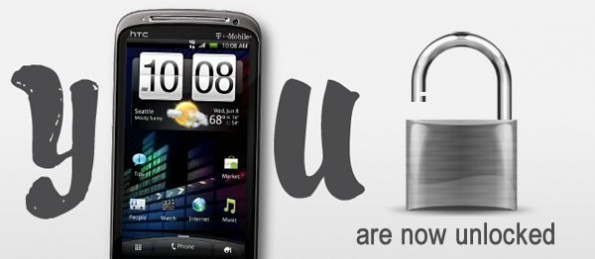 Even though HTC has released a Bootloader unlock tool for their devices it doesn't always turn S-Off completely on most devices. This being said many devices still need more work to get custom ROM's on them and thats where JuopunutBear comes in. JuopunutBear has been released by Unlimited Team and will fully turn S-Off on six popular HTC devices.
Turn S-Off on the following HTC devices:
HTC Amaze
T-Mobile MyTouch 4G Slide
HTC Rezound
HTC Sensation
HTC Sensation XE
HTC Vivid
While Juopunut will turn S-Off on the above devices it does not do it alone and there is a process you must follow. You must backup the contents of your SDcard as it will be wiped during the process and you will also have to use HTC's bootloader unlock tool first.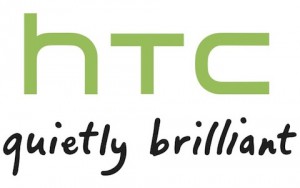 It looks like we may see HTC teaming up with ST-Ericsson to develop their own in house CPU for low-end smartphones. This news comes from China Times who report that there is a deal in the works between HTC Corporation and ST-Ericsson for developing a processor platform for low end devices. If all goes well the processors would ship some time next year.
Many smartphone manufacturers have taken it upon themselves to start developing in house processors to increase profit margins. This also creates a much greater control over their product supply chains as to not get in a situation like Apple and their iPhone 5 LTE chipsets delaying release dates. There are other manufacturers like Samsung and Huawei who have already done this for some of their devices.
It looks as though HTC may want to lighten the relationship they have with Qualcomm since their chipsets are beginning to have longer and longer delays due to demand. The manufacturer has only recently released their first device with NVidia's Tegra 3 platform and will still continue to develop high end phone with non in house chipsets.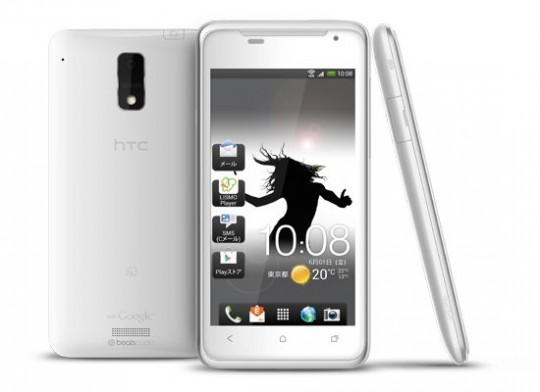 For those living in Japan that are jealous of the HTC One S your wait is almost over. The Android 4.0 Ice Cream Sandwich HTC J will be released soon with a 1.5GHz Snapdragon processor. The specs are pretty much the same as the HTC One S but specifically designed for the Japanese market.
HTC J Android 4.0 ICS Phone Features:
Android 4.0 Ice Cream Sandwich
Beats Audio
960 x 540 qHD Display
1.5 GHz Dual-Core Snapdragon S4 Processor
1 GB RAM
16 GB Internal Storage
MicroSD slot (up to 32 GB additional storage)
HTC Sense 4.0
8 MP Camera (with HTC ImageSense)
1.3 MP front facing camera
1810 mAh battery
The HTC J seems to have some impressive specifications and should prove to be a competitive device in the Japanese market. Let us know if you get your hands on one and especially if you can compare it to the One S.
---