Welcome to Android Advice and Tutorials.
---
With all of the mobile carriers moving to tiered data plans those with new contracts are having to keep track of data usage. Now that there are so many streaming movie and music services like Netflix and Pandora data can be an expensive issue. While most of us realize that by connecting to Wifi when available we can avoid ever going over it could still pose a problem for some.
Ice Cream Sandwich has a Data Usage feature that is a built in monitor for your data. What this feature will do is let you know specifically what apps are using most of your bandwidth and how much you have left. It will also let you know and disable mobile data when you hit a defined limit. Not only can you see data usage on a per app basis but you can control what apps are allowed to use mobile data.
This is the most user friendly useful feature Android has ever had included for the average user. This gives users that have a minimal knowledge of their Android device more control than they have ever had in the past. Also not having to root a device to get these features it a plus in itself.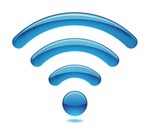 One of the more notable features that is included with the release of Android 4.0 Ice Cream Sandwich is the "Wi-Fi Direct" feature. We have heard a lot by now about the new feature "Android Beam" that uses NFC to transfer and share information but what about the Ad-Hoc wireless sharing? We no longer have to rely on Bluetooth to share information across Android devices.
Wi-Fi Direct lets users connect directly to nearby devices using a Wi-Fi network connection without worrying about data connectivity or tethering. As long as both devices have Wi-Fi Direct compatible devices they can stream videos and share files with it. One of the great benefits to Wi-Fi Direct of Bluetooth is the fact that its a lot faster.
The Wi-Fi Direct app has been tested on the Samsung Galaxy S II already without any issues reported that we can find to date. This is however not integrated into Android 2.3 Gingerbread and is only available via Samsung's custom TouchWiz ROM or Android 4.0 Ice Cream Sandwich.
---