Welcome to Android Advice and Tutorials.
---
Ematic has released an Android 4.0 Ice Cream Sandwich tablet for $219, it may be mid range but based on price and features its a tough on to beat. The Ematic Android tablet named the eGlide XL Pro 2 is in line with the ereaders but is a full featured tablet with specifications that are very hard to beat one of which simply being the 10-inch display.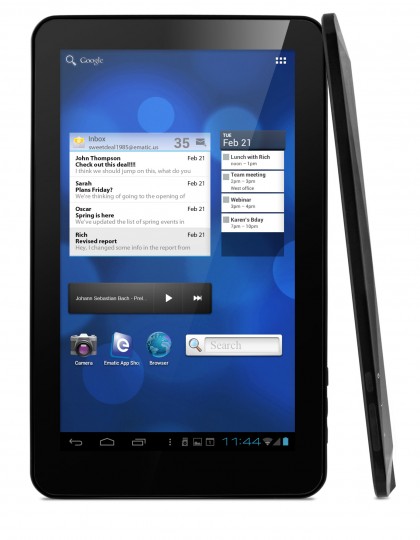 Ematic eGlide XL Pro 2 Android 4.0 Tablet Features:
Android 4.0 Ice Cream Sandwich (out of the box)
10-inch Display
1 Ghz Processor
400 mhz GPU
We aren't sure of many more features at this point although they are in a partnership with Kobo for delivery of books and the tablet is on sale at Wal-Mart stores already. We have no idea on Google features or if Google Play even comes on the device although as soon as we get a chance to hold on to one we will let everyone know.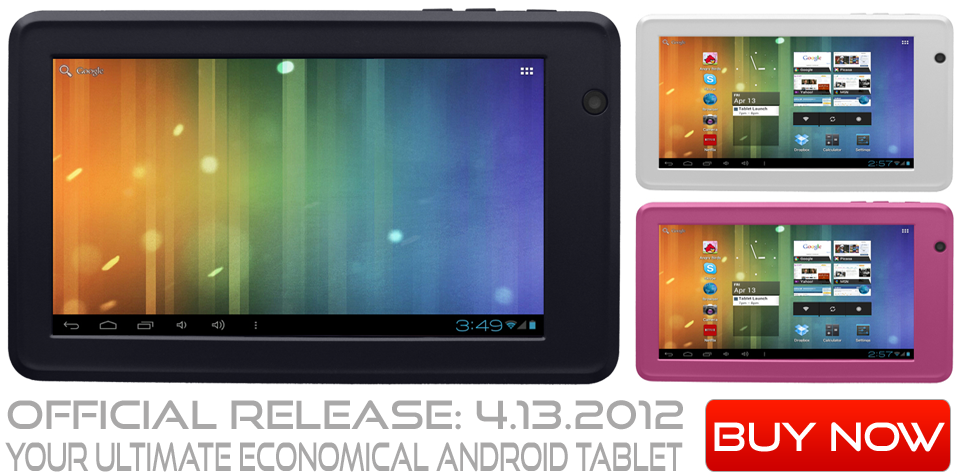 A new company named Xtex has developed an Android tablet called the "My Tablet" that runs Android 4.0.3 Ice Cream Sandwich out of the box. This is easily one of the most economic tablets available today especially running Ice Cream Sandwich. This tablet has a few notable features but for the most part is what you pay for.
Xtex "My Tablet" Features:
Android 4.0.3 Ice Cream Sandwich
1.5gHz Processor clocked down to 1gHz for battery life
7-inch 800 x 480 Display
1GB RAM
16GB Internal Storage
The "My Tablet" comes in a few colors being black, white and pink. You can also choose a warranty when you purchase the device to increase it from the standard 1 year to up to an additional 2 years as well as getting a microSD card during checkout. The most important feature to us is the fact that the ?My Tablet" comes rooted out of the box. All you have to do is install SU and be on your way.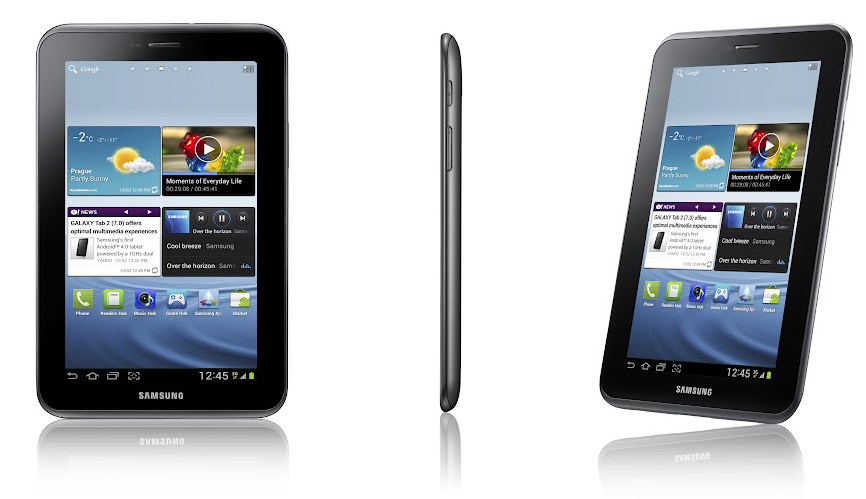 According to a press release by Samsung they will be releasing a 7 inch Galaxy Tab that will come with Android 4 Ice Cream Sandwich. The device is said to go on sale in March and be their first Galaxy Tab to run Ice Cream Sandwich. The new device will have a redesigned user interface and new app gallery layout. On top of this it will have the facial recognition and Face Unlock feature.
What CNET has to say about the Galaxy Tab 2:
The Galaxy Tab 2 will also be the first out of all Samsung mobile devices to feature its AllShare Play service, which enables users to stream media to their tablet from a PC, Samsung smartphone, or cloud drive.

Other features include a front-facing VGA webcam and rear-facing 3-magapixel webcam; options for 8GB, 16G and 32GB storage, plus 1GB RAM; plus a bodyweight of 0.76 pounds, per Samsung's release.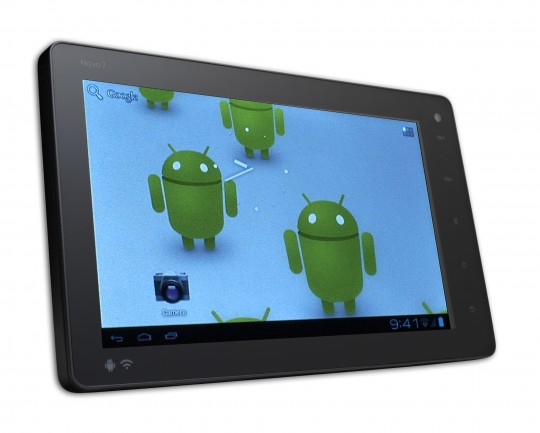 Chinese manufacturer MIPS Technologies has the first Android 4.0 Ice Cream Sandwich tablet available for under $100. This new low end Android Tablet is called the NOVO7 and is easily the least expensive tablet on the market. The specifications on this tablet won't win any awards although its not a bad setup if you want to get your hands on Ice Cream Sandwich now without installing a custom ROM.
NOVO7 Android 4.0 Tablet Features:
Android 4.0 Ice Cream Sandwich
1GHz (power efficient) processor
444MHz GPU
Capacitive Touch Screen
4GB on-board Storage
Expandable storage via SD card
Wifi with External support for 3G
Google CTS Certification
For $99 this seems to be a great buy, the only hitch is that you will be paying around $60 for shipping. If you get your hands on one of these be sure to let us know what you think.
---