Welcome to Android Advice and Tutorials.
---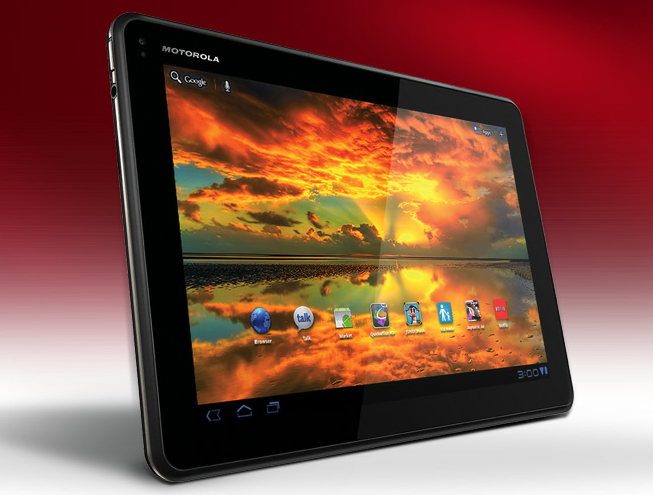 The Motorola Xoom Family Edition is finally getting the update to Android 4.0.4 Ice Cream Sandwich. The update started rolling out in the U.S. a couple days ago and has now made its way through all of the devices we own. This update previously hit the European version of the Family Edition Xoom early last month.
If you haven't already received the update to your Xoom then you can manually check for the update via "settings -> about tablet -> system updates". You will get a popup there asking if you want to check and of course you will tap "Check Now". Once it finds the update be patient as the update is around 130MB and can take a few minutes depending on your WiFi speed. Once completed you will then be asked if you want to install the update, go ahead but at this point you can walk away for a while because it will take a good fifteen minutes to complete.
If you want to see the process before updating or are having issues with the update and want to see what it should look like then watch the video below. The video does however speed through the long waits so expect a longer wait time for your installation to complete.
Users of the Motorola Droid Bionic on the Verizon Network are finally able to get the Android 4.0 Ice Cream Sandwich update. The update comes after a year of waiting and wondering but has started the process of pushing out yesterday October 19th. We have already had a few Droid Bionic users report they have received the over the air update and that it came in at around 368MB.
Verizon Droid Bionic Android 4.0 ICS Update Features:
Easy smooth multitasking – You will notice this in the incredible reduction in the time it takes switching between apps.
Face Unlock – new feature that has a very low usage rate although a fun feature to have just the same.
Battery improvements – battery optimization seems to be a key feature in all Android updates although with the Droid Bionic already being a great device on battery this should prove beneficial.
Direct Access Lock – users can now unlock their device directly to their text message, camera app, keypad or unlock screen. This is by far the one improvement that most will find the most useful and those that like to get the camera out quickly now have no reason to complain.
Enhanced Notification bar – Swipe to dismiss functionality of the new notification bar is a feature that many devices have and makes for a much easier experience. Also there are many visual changes you will notice.
Home screen folders – it's now easier to create folders on your home screen by simply dragging an icon over another to create a folder.
As always when updating your Droid Bionic be sure to have at least a 50% charge and connect to WiFi to be sure the process is not interrupted  Again the download is 368MB so be patient as it could take a bit to get down. If you want to check for the update manually all you need to do is go to "settings -> about phone -> system updates". If you see the popup "update available" then your good to go otherwise just try again later.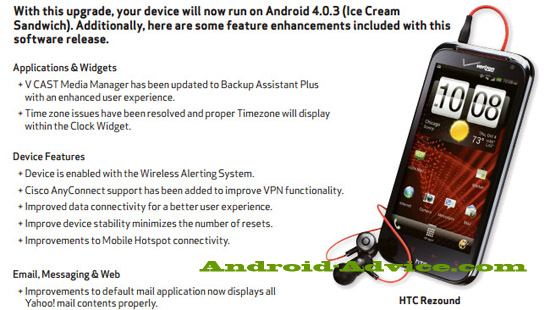 HTC Rezound users have been waiting for some time now to get their hands on the Android 4.0 Ice Cream Sandwich update. If you have an HTC Rezound you can now get the Android 4.0.3 Ice Cream Sandwich update via an OTA update. This update not only brings ICS to the Rezound but also brings the device to build number 3.14.605.12 and a new version of HTC Sense as well.
HTC Rezound Android 4.0.3 ICS Features:
V CAST Media Manager has been updated to Backup Assistant Plus with an enhanced user experience.
Time zone issues have been resolved and proper Timezone will display within the Clock Widget.
Device is enabled with the Wireless Alerting System.
Cisco AnyConnect support has been added to improve VPN functionality.
Improved data connectivity for a better user experience.
Improve device stability minimizes the number of resets.
Improvements to Mobile Hotspot connectivity.
Improvements to default mail application now displays all Yahoo! mail contents properly
The 3.14.605.12 update to the Rexound comes in at 299MB so be sure to connect to Wifi before beginning the process. Those of you that don't currently see the update be patient as it may take a couple days to hit everyones devices. Once you get the update let us know what you think via comments below.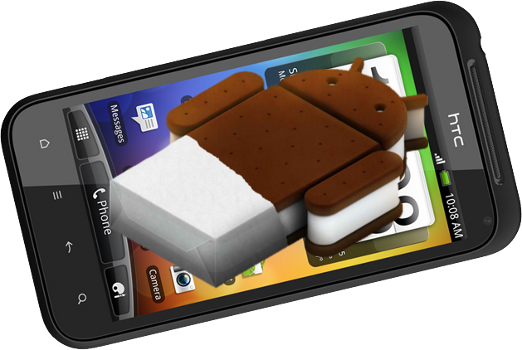 If you still have an HTC Droid Incredible S then your wait is finally over, the Android 4.0 Ice Cream Sandwich update is now rolling out. You should see the OTA (over the air) update on your Incredible S within the next few days. This update will bring your HTC Droid Incredible S to Android version 4.0.4 and Sense 3.6. Of course as always be sure that your battery is at 50% or better before updating and you will also need at least 250MB of free space on the device.
Currently the update is only available for the GSM version of the Droid Incredible S. While we should see it rolling out to all other devices shortly its in the process of Verizon adding their bloatware. If your in a hurry and don't have a GSM Incredible S you will likely not have to wait long for the update to be ported for everyone else to use.
There has been a new leak found for Verizon's Motorola Droid Bionic to install Android 4.0.4 Ice Cream Sandwich on the Droid Bionic bringing it to 6.7.2233. This leak unlike many in the past requires no special setup besides having a stock Droid Bionic that is updated to the current official ROM. Be sure before starting the process below that your Droid Bionic is running the stock Android OS version .905.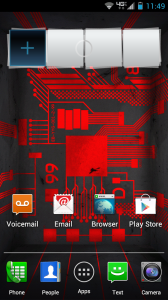 How to Install Android 4.0.4 ICS on the Droid Bionic:
Download the leaked ROM (Download Link)
Reboot Bionic into stock recovery (vol up + vol down + power)
Tap Vol Down until you see Recovery and Volume up to select it
You should now see the Exclamation point
Press both volume buttons at the same time
Now choose update from SDcard
Be patient for the process to complete
Congrats your Droid Bionic is running Android 4.0.4 ICS
Again I have to stress the fact that your Droid Bionic should not be modified in any way for the process to be clean. If your running anything besides the stock ROM and stock recovery then you will need to flash your Bionic back to stock before completing the instructions above. We are as always not responsible for the use of this leak or any damage to your device for attempting it. Please feel free to ask any questions or just tell us how you like the new ROM via a comment below.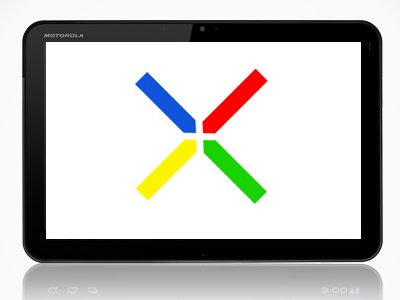 There have been more than one source mention the announcement of an update to Android 4.0 Ice Cream Sandwich to Android version 4.1 at the end of this month. Google I/O will be June 27th and this is when we are expected to hear more on the update.
What we do know about Google I/O is that this is when the Nexus Tablet is to be unveiled and possibly released as soon as early July. The Google Nexus tablet will be a 7 inch powerhouse said to hold NVIDIA's KAI quad-core processor and price out at $200. With Kindle Fire sales down this may all but halt Amazon's sales of the once popular 7 inch tablet.
As we get more information on the release of Android 4.1 and the Nexus tablet we will be sure to let you know.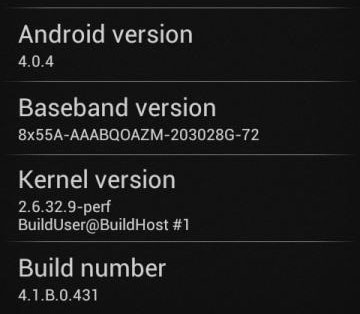 Sony promised that most of their 2011 Android devices would be getting the Android 4.0 Ice Cream Sandwich update this year and it seems they are making good on this promise. The two devices that are now getting the update to Android 4.0 Ice Cream Sandwich are the Sony Xperia Arc and Sony's Xperia Neo. Both devices will still be on Kernel version 2.6.32. These will likely be the last devices to get the upgrade from Sony with any new device coming with it out of the box.
The update brings many UI improvements and all of the features that we have grown to love in Android 4.0. Sony will be updating these devices as needed from ICS to newer builds of the same OS for bug fixes and such.
via: Xperia Blog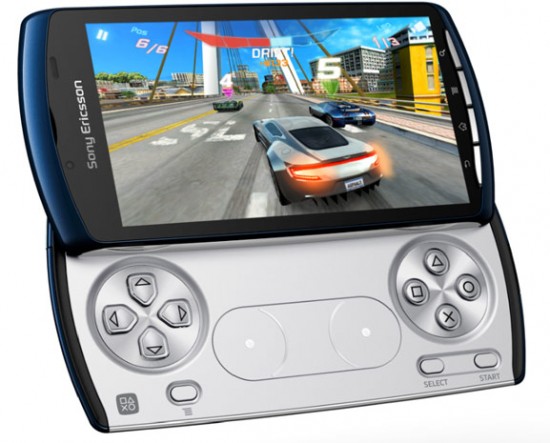 Sony has posted a list of their devices that will be getting the Android 4.0 Ice Cream Sandwich updates and the Sony Ericsson Xperia Play is not on the list. Sony had previously planned on the device getting the update but have decided not to push it to the device after all.
"In regards to Xperia PLAY, after extensive in house testing with our developer teams and working with our partners, we have concluded that a consistent and stable experience, particularly with gaming, cannot be guaranteed for this smartphone on Ice Cream Sandwich – therefore, we will not make the Android 4.0 upgrade available for Xperia PLAY.
This decision was also verified when we received similar feedback from the developer community; both experienced developers and advanced users, along with game content providers following our ICS beta ROM for unlocked Xperia PLAY smartphones."
I would have assumed with the lower end Sony Android phones getting the update to Android 4.0 that the Xperia Play would be a shoe in. Sorry to everyone with the Xperia Play it's certainly not fair. While the official update wont hit the device you can still always root and ROM.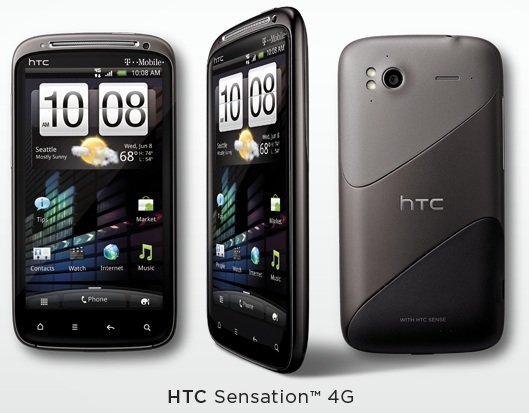 Starting today HTC and T-mobile have started rolling out the Android 4.0.3 update to the HTC Sensation 4G bringing it to software version 3.32.531.14710RD. This has been a long awaited update to the popular device and should prove to be a great improvement to the device.
HTC Sensation 4G 3.32.531.14710RD Update Features:
Android 4.0 (Ice Cream Sandwich)
Sense 3.6
System bar enhancements to easily view recent apps.
Re-sizeable widgets
Lock screen actions including pull down notifications and adjust volume while device is locked.
Data usage controls.
Face Unlock
Home screen folders
Improved battery life
Note: HTC Sensation 4G will be required to add Wi-Fi Mobile Hotspot feature in order to use the service after completing this update.
Improved text input and spell checking
Improved menu structure
If you haven't already received the OTA (over the air) update you can manually install the update to your HTC Sensation 4G. To manually update go to "Settings -> About Phone -> HTC Software Updates -> Check Now". Let us know how you like the update on your now new feeling HTC Sensation 4G.
We recently posted the leaked version of Android 4.0 Ice Cream Sandwich for the HTC Amaze 4G but now it will finally be officially released May 21. While we expected the official release to have Sense 4 that has been seen on the HTC One its not there yet. The update brings the OS to Android 4.0 ICS and Sense to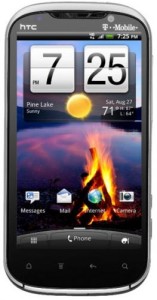 version 3.6. This also brings the HTC Amaze 4G to software version 2.14.531.3710RD.
HTC Amaze 4G 2.14.531.3710RD Update Featurs:
Android 4.0 (Ice Cream Sandwich)
Sense 3.6
System bar enhancements to easily view recent apps.
Re-sizeable widgets
Lock screen actions including pull down notifications and adjust volume while device is locked.
Data usage controls.
Face Unlock
Home screen folders
Improved battery life
Improved text input and spell checking
Improved menu structure
If you don't get the OTA (over the air) update on May 21st you can manually install the update to your HTC Amaze 4G. To manually update go to "Settings -> About Phone -> HTC Software Updates -> Check Now". The update is pretty big and will take about 20 minutes according to HTC over your data connection so you may want to connect to WiFi.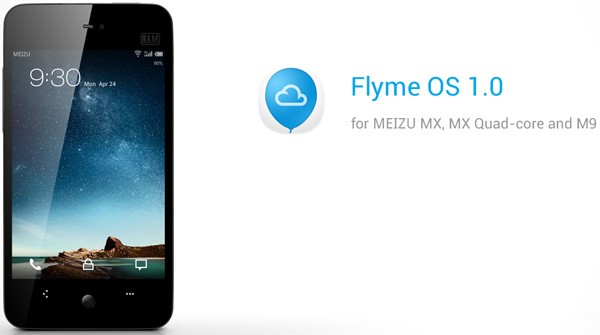 An upgrade to Android 4.0 Ice Cream Sandwich was promised by Meizu's CEO Jack Wong back almost 6 months ago in November. It looks like he has finally released a date for the Ice Cream Sandwich update for the MX and M9 smartphones of June. The Meizu MX and Meizu M9 will not be getting the Ice Cream Sandwich update that most other phones get as it will be skinned with Meizu's own Flyme OS version 1.0. Their Flyme OS is supposed to improve Google's default Android 4.0 features with a more refined logical interface, backup and sync data functions, and cloud storage.
Official Press Release About Flyme OS 1.0 for the Meizu MX and M9:
HONG KONG – April 24, 2012 – MEIZU today officially announces that the MEIZU MX and M9 smartphones will be upgraded to Flyme OS 1.0 (based on Android 4.0) in June 2012. This announcement indicates that MEIZU's entire current range of smartphones will be brought into the Android 4.0 era, reflecting MEIZU's unyielding commitment towards its old users.

MEIZU's Flyme OS offers a powerful range of features and user-friendliness together with a simple and elegant design, receiving praise from users both at home and abroad. It is the result of MEIZU's focus on user experience since the start. Combining all the best elements from past products and iterations, Flyme OS 1.0 provides a superior user experience.
Flyme OS 1.0 will offer a slew of advantages over the native Android 4.0 system. The user experience will be more logical; interactions more streamlined and pre-installed apps more comprehensive. Under the hood, Flyme OS 1.0 offers backup and sync, lost phone locating, as well as a new cloud services such as personal file storage. In Mainland China, MEIZU's Music Online music streaming app will have its entire library upgraded to lossless audio formats.

Customers with the MEIZU MX and M9 will be able to upgrade to Flyme 1.0 via an OTA (over the air) push directly on their phones, or by downloading the firmware upgrade from the official MEIZU website in June this year.

MEIZU MX comes with an Exynos dual-core A9 processor and a high resolution 4-inch 292 PPI display with the world's most naturally beautiful ASV display technology, giving users the ultimate visual experience. It also comes with an 8 megapixel backside illuminated (BSI) camera with a lens aperture of f/2.2, capable of taking great photos even in low light conditions.

As China's first flagship smartphone, the MEIZU M9 was released in early 2011 with a 1 GHz CPU, 3.5-inch 960×640 resolution ASV display and a 5 megapixel camera to much fanfare in China and beyond.

The MEIZU MX 16GB retails for ¥2399 CNY in Mainland China and $2599 HKD in Hong Kong, while the MEIZU M9 sells for 1699 yuan in Mainland China.
---