Welcome to Android Advice and Tutorials.
---
There are many reasons why you would want your Android device running Android 4.0 Ice Cream Sandwich but we have narrowed it down to the top 5. While many devices are getting the Android 4.0 update pushed to the device this year, if your not getting it you may want to upgrade. Android 4.0 Ice Cream Sandwich has been out for some time now and a selling feature for most new devices is the fact that they are running the newest Android OS. Below are the main 5 reasons that you will want and maybe even need Android 4.0 Ice Cream Sandwich on your Android device.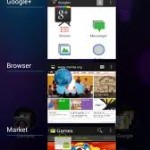 Android 4.0 Task Management:
The task management features alone in Android 4.0 ICS is a great reason to want the update as this is a weakness in most Android devices and the number one drain on battery life. Beside the home button in ICS there is a button that looks like two windows overlapping. When you click the button you will get a list of windows that will show you whats running. You can either swipe your finger across the ones you want to close to remove it from memory or tap something that you want to re-open. This is incredibly helpful when you are having an issue with an app being able to close it quickly and re-open it without having to go through settings to find it.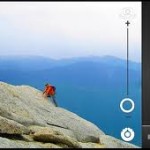 Android 4.0′s Camera App:
The stock camera app has been greatly improved from Android 2.3 to Ice Cream Sadnwich even though hardware may not change on the device. Your camera with Android 4.0 is almost instant without the horrible lag that you may get with your previous OS. You can keep tapping and taking pictures without waiting and having to actually get the perfect picture. Your Android 4.0 camera is as professional as you can get with a phone.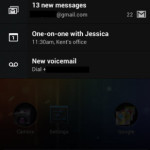 Android 4.0 Notifications:
While the notification system hasn't changed much on the new Android OS it has been improved. Instead of having to go though notifications or clear them all you can swipe the ones away that you no longer need or want to show. You remove the risk of missing the X on devices that actually have it by swiping instead of tapping. This may not seem like a great improvement but once you use the new way of swiping you will love it and wonder how you got by without it in earlier versions of Android.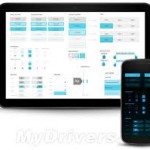 Android 4.0 Brings Unified Applications:
With previous versions of Android if you have a phone and a tablet you would need different versions of the same application for each device. Now you can have the same version running on both devices while still having them work well on both devices and in pretty much the same way. While the number of Android 4.0 applications are still low developers have moved their focus to the new OS and we are bound to see them increase in numbers very quickly.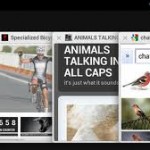 Android 4.0 has Chrome Browser Support:
We have all wondered why Android being a Google powerhouse has never had the Chrome browser but now with Android 4.0 you can have it. The Chrome browser doesn't come pre-installed although you can at least now install it if you want it and in fact we recommend it. While the stock Android browser seems to work very well Chrome is by far the best available right now with flawless multi-tabbed browsing. As with many other Android 4.0 features you can easily see all of the open tabs and swipe away all of the tabs that you no longer want open. We recommend downloading Chrome as soon as you get Android 4.0.
Again there are many improvements to the Android OS with Ice Cream Sandwich although those listed above are the most useful improvements in our opinion. There are also those features that we didn't mention here that many of you may love like the Face unlock features and Android Beam although they are still being worked on as at release they seem a bit buggy. Let us know if we missed anything that you feel should be included in our list for the benefit of those reading this article.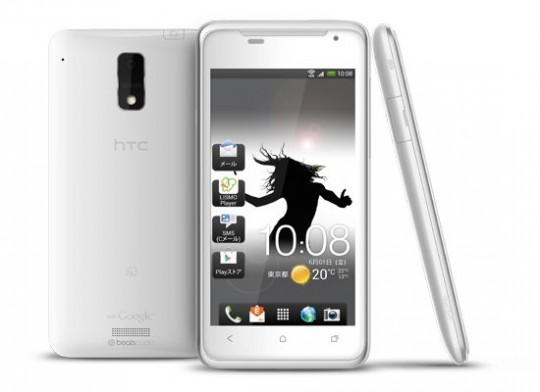 For those living in Japan that are jealous of the HTC One S your wait is almost over. The Android 4.0 Ice Cream Sandwich HTC J will be released soon with a 1.5GHz Snapdragon processor. The specs are pretty much the same as the HTC One S but specifically designed for the Japanese market.
HTC J Android 4.0 ICS Phone Features:
Android 4.0 Ice Cream Sandwich
Beats Audio
960 x 540 qHD Display
1.5 GHz Dual-Core Snapdragon S4 Processor
1 GB RAM
16 GB Internal Storage
MicroSD slot (up to 32 GB additional storage)
HTC Sense 4.0
8 MP Camera (with HTC ImageSense)
1.3 MP front facing camera
1810 mAh battery
The HTC J seems to have some impressive specifications and should prove to be a competitive device in the Japanese market. Let us know if you get your hands on one and especially if you can compare it to the One S.
While the Original Droid is a two year old device, there is an Android 4.0 Ice Cream Sandwich ROM available for the device. CyanogenMod recently stated that they would no longer support the original Droid although XDA member kfazz wouldn't hear of it and has Android 4.0.3 available for the device. The ROM still has some bugs to work out but as you can see courtesy of talkandroid in the video above it does run quite nice.
How to Install Android 4.0.3 on the Original Droid:
You must have your device rooted and ClockworkMod Recovery on it.
Flash the Ice Cream Sandwich ROM via ClockworkMod (Download Link)
Install the latest Google Apps via gaps (Download Link)
Congrats you have Android 4.0.3 ICS on the Original Droid!
Let us know how you like it and if you have any issues with the process. As always we will keep you updated to the progress of this project. Also we can see here that if this device can run the highly anticipated Android 4.0 then any device could potentially receive the new Android OS.
Since the Android 4.0.3 source code has been made available via the Android Open Source Project we can expect many new ports of Ice Cream Sandwich to devices. One device that has already seen some action from the development community is the Motorola Xoom seen above.
Since the Motorola Xoom was the first Honeycomb tablet we knew it would be early on the port list. Running Android 4.0 Ice Cream Sandwich on the Xoom makes it not only feel like a brand new device but also runs as smooth as if it was meant for it.
While Motorola has already stated that the Xoom will get an official update to Android 4.0 those of you that want it ahead of schedule may get it unofficially. The video above comes courtesy of DroidNerd via YouTube. We will let you know when the port is available for public consumption.
Motorola has promised that they would be releasing Android 4.0 Ice Cream Sandwich updates to many of their devices and the Droid RAZR is one of them. There is no ETA from Motorola or Verizon on the official OTA (over the air update) although as you can see above the update is pretty sweet. Since there has been no ETA on the update to the RAZR we have see developers take on the challenge and create their own update to the device in the form of a custom ROM. The version see above is not publicly available yet but at least we can see the progress and know there will be a release in the near future.
Asus promised everyone that their new Transformer Prime would run Android 4.0 Ice Cream Sandwich soon after release. This seems to hold true since NVIDIA has already posted a video of the Transformer Prime running ICS on Youtube. The Prime will come out of the box with Android 3.0 Honeycomb at release in December.
There is no special features revealed in the video although it is the first time we've seen an official Ice Cream Sandwich build on an OEM tablet. This is of course a very early build with many bugs and slow moving although shows promise that the device will get the Android 4.0 update quickly.
Its nice to see Asus diving into the future as fast as they are. We expect to see the OTA update on the Transformer Prime early January although could see at as early as Christmas … wouldn't that be a nice present.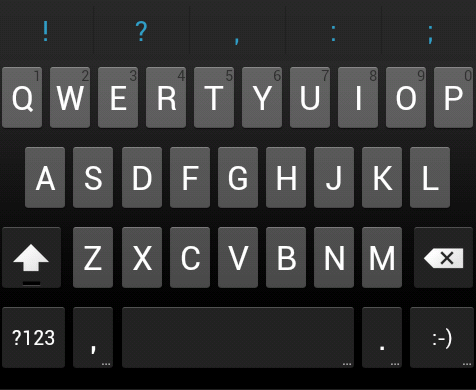 One thing that has been improved in Android 4.0 Ice Cream Sandwich is the keyboard and now its available to download and install on your device. A few guys at OMGDroid found a Reddit post by AstronautMillionaire with a link to an Android 4.0 keyboard.
The keyboard doesn't look too flashy although comes with better prediction and autocorrect making it a huge improvement over the stock Android keyboard. It has been confirmed to work so far on the T-Mobile Vibrant, myTouch 4G and the T-Mobile G2.
Please let us know if it works on your device and also if you actually like it. We will be testing it on the Motorola Atrix, Samsung Fascinate, Droid Pro and Droid Bionic over the next few hours and update as able.
It looks like Android 4.0 Ice Cream Sandwich is finding its way on the Sony Xperia Phones unofficially. Some of the members over at XDA have successfully ported Ice Cream Sandwich on the Xperia x10 (seen above). Everyone wants Android 4.0 on their device although we know many phones will not get the official update.
We can assume that any device that can handle Android 4.0 Ice Cream Sandwich will receive it one way of another. Most phones will not get the official update but almost all should have a ported version of Android 4.0 before its all over. This port to the Xperia Phones is still in early testing and probably wont be available to the public until its at least functional for normal use.
The rumors have been flying around that the LG Optimus 2X will not get Ice Cream Sandwich. LG has confirmed officially on Facebook that the Optimus 2X will be receiving the Android 4.0 Ice Cream Sandwich update and that the rumors are false.
There is no estimated release date of the update and we don't forsee it this year although we now know it will come. LG has promised that they will release more detailed information shortly about the Android 4.0 update. As we get more information from LG we will let you all know.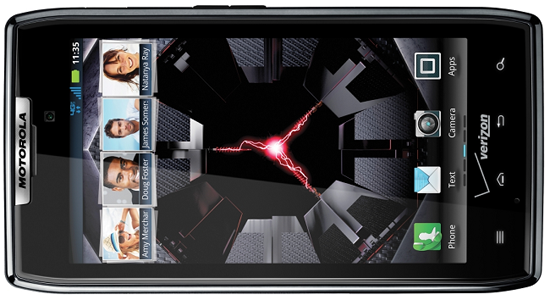 In Germany Alan Mutricy announced that while the RAZR was designed for Android 2.3 Gingerbread that they are already working on the Android 4.0 Ice Cream Sandwich update. While there was no set date stated there was a broad "Start of 2012″.
If the Motorola RAZR is the first device to receive the OTA (over the air) update to Ice Cream Sandwich it means that the Galaxy Nexus will have the spotlight for some time.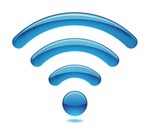 One of the more notable features that is included with the release of Android 4.0 Ice Cream Sandwich is the "Wi-Fi Direct" feature. We have heard a lot by now about the new feature "Android Beam" that uses NFC to transfer and share information but what about the Ad-Hoc wireless sharing? We no longer have to rely on Bluetooth to share information across Android devices.
Wi-Fi Direct lets users connect directly to nearby devices using a Wi-Fi network connection without worrying about data connectivity or tethering. As long as both devices have Wi-Fi Direct compatible devices they can stream videos and share files with it. One of the great benefits to Wi-Fi Direct of Bluetooth is the fact that its a lot faster.
The Wi-Fi Direct app has been tested on the Samsung Galaxy S II already without any issues reported that we can find to date. This is however not integrated into Android 2.3 Gingerbread and is only available via Samsung's custom TouchWiz ROM or Android 4.0 Ice Cream Sandwich.
---