Welcome to Android Advice and Tutorials.
---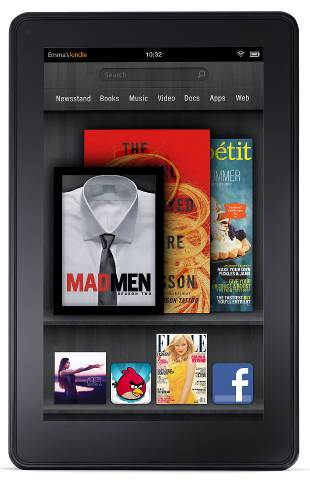 Amazon has officially rolled out the OTA (over the air) update for the Kindle Fire to version 6.2.1. While the update breaks root access if you rooted it does come with some good fixes and features.
Kindle Fire Update 6.2.1 Features:
Scrolling is smoother
Wifi can be locked with Password
Allows removal of recently used items
Touchscreen improvements
Performance improvmeents
Let us know when you update your Kindle Fire to version 6.2.1 and anything you notice outside of the list above. Root being lost we can only assume will not last long.
Those of you with a Kindle Fire know that it is far from a clean, stable easy to use device. The Kindle Fire has been nothing but buggy since its release and will finally be getting the long awaited update to fix many of its issues. In fact to date many people have been returning their Fire tablets and you can now find them in places like Craigslist for nearly 25% off still in the box.
Some of the many issues currently on the device are issues about external voice control and a power button that it always hit unintentionally turning the device off. Another huge concern is the Kindle Fire's lack of privacy features, where it stores every action on the device for any user to see. Besides these issues customer complaints seem never ending.
Amazon knows that when they sold the device while themselves taking a loss on every one sold that they would rely on cornering the market. This being said they have promised an update in the next week or so to fix many of the issues.
"In less than two weeks, we're rolling out an over-the-air update to Kindle Fire," said Drew Herdener, a company spokesperson.
Some of the improvements promised are to its multi-touch navigation and performance in general as well as being able to edit the user usage list for increased privacy. We will let you know when the update actually pushes out.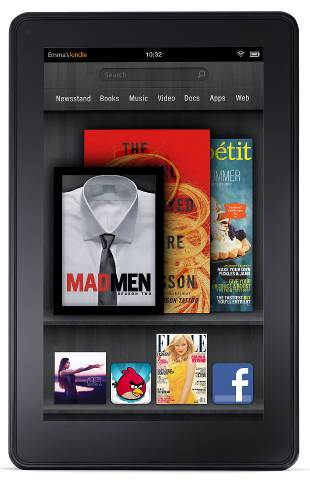 If you own a Kindle Fire there is already an update for the popular Amazon tablet getting it to version 6.2. This update is being released by Amazon with very little information about it. All we know is that it will "provide improvements to the operation of the Kindle Fire". Of course if you have rooted the Kindle Fire this update will kill it and you will have to re-root after the update. We have no reason to believe at this point that the current root method will not work again after updating to 6.2.
To Apply the Kindle Fire 6.2 Update:
Navigate to Quick Settings -> Sync
The update will download and install
Yes its that easy…
If for any reason you try to sync to download the update and it says you don't have updates available then go to "Quick Settings -> More -> Device" and check the system version. If the System version is already 6.2 then you already have the update and don't need it. If you are on 6.0 or 6.1 you may want to check your WiFi connection.
After you have applied the update please comment here with anything you notice different. Hope all goes well and happy updating.
---