Welcome to Android Advice and Tutorials.
---
What are the top 5 Android phones currently available on the market? Now that we are in 2013 it makes sense that they are all devices that were released last year at some time. When you are looking for a new phone odds are you are going Android based on the overwhelming statistics showing Android is the OS of choice. This being said when you go to look through all of the Android devices available, how do you decide which one is the best. We will tell you, thats how

… If we are wrong you can slam us in the comments section at the bottom of this article.
1.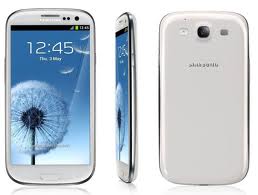 Samsung Galaxy S3 (by a landslide)
Every Android enthusiast has followed Samsung and have noticed big things coming from the popular company. The Galaxy S3 just being made by Samsung gives it an advantage. This device is Samsung's latest flagship Android phone and has a crystal clear 4.8 inch Super AMOLED HD display and a quad-core processor. What this means for you is no laggy graphics and speed to support any app you want to run on it. You will also get a removable battery and micro SD card support which most newer devices are starting to phase out.
Not only are the hardware specifications impressive but the software is loaded with extra features that are actually useful. Samsung has its own interface called TouchWiz making the device much more user friendly than the average Android device. Its also important to note that this is the most widely owned and supported Android device on the market to date.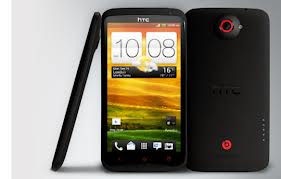 2. HTC One X+
HTC has created a thin powerful family of devices with their One series. This phone runs on a quad-core processor putting it in line with the best specs available on a mobile device. You can get the One X+ with 64GB of storage. One thing to keep in mind is that while this device has an awesome screen that is the largest in its class and very clear that the battery life suffers and if you don't like charging the phone at all during the day it may not be for you. You will get this device with Android 4.1 out of the box and HTC's Sense UI which is second only to Samsung's TouchWiz.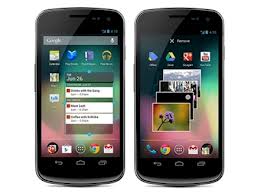 3. Google Nexus 4
Many Android developers and enthusiasts would argue that this device should be number one on the list although for the average user based on the purpose of this article it comes in third. Its a very affordable device that can be purchased out right for half of most other high end Android devices. This is also a Google device meaning that its always up to date and is the cleanest Android experience available.
The design of the Nexus 4 is small form and comes with a display that is on par with the top 2 devices in this article. If you don't want the custom overlays that you get with HTC and Samsung this is the perfect device. It is fast enough to handle any app on the market today as well as coming with the most up to date Android OS 4.2 Jelly Bean. We do have to note that its storage is lower than the others and it lacks the 4G connectivity that we have all come to need in our high paced lives.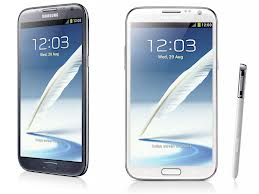 4. Samsung Galaxy Note 2
Of course another Samsung phone would be on this list as they are as stated before king of the mobile industry right now. The Galaxy Note 2 is more of a phone Tablet hybrid as it has a large 5.5 inch display and a stylus. If you want a phone and a tablet but only want to have one device this one is easily the choice for you.
The Galaxy Note 2 is a powerful device with Samsung's TouchWiz interface making it a very user friendly device for anyone. You will also get the most recent version of Android when you first turn the device on. The battery life is average for a device of its size and can easily last all day short of serious gaming.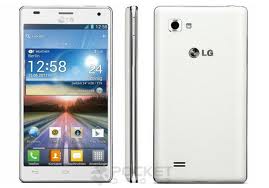 5. LG Optimus 4X HD
When we think powerful smartphones LG usually does not hit our radar although they have proven to be a high end manufacturer with the Optimus 4X HD. This device comes with a quad-core processor, 4.7 inch display, and a screen resolution of 1280 x 720 making it very appealing to the eye.
The 4X HD is a great device for those that want a completely custom Android experience out of the box due to LG adding their own overlay that covers the stock Android look and feel. This device is however not for those that want the power and design of the previous devices mentioned.

Verizon has been pushing updates like no other carrier over the past few days and now its time for the LG Spectrum. This update brings the LG Spectrum to software version to VS920ZV5 and Android 2.3.6 Gingerbread (sorry no Ice Cream Sandwich for now). This is a major bug fix update and should improve your battery life a bit as well.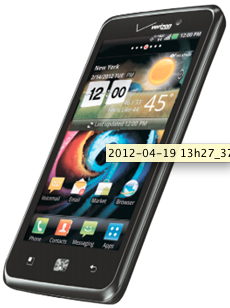 Verizon's LG Spectrum Update VS920ZV5 Features:
EAS password follows security policy, requiring an 8-digit password minimum.
Application launch will not cause force close when the device is scanning for available Wi-Fi networks.
Improved outline for multiple calendar view.
Calendar reminders send notification at accurate time.
Successfully sync Optimum Online accounts using POP3.
Pinch zoom in Camera Preview mode to select zoom level.
Sync and Connect email maximum count is 500 regardless of server settings.
Browser launches immediately upon selection.
Added 'Select Search Engine' option in browser settings.
Google Search is now set as default search for a better user experience.
Google GMS (Google Mobile Services) is upgraded to Gingerbread R9.
Updated Google Play (v3.3.12) with enhanced user experiences.
Updated Gmail (v2.3.5.2) with a series of security fixes.
Talk2 (v1.3) includes updated video chat capabilities.
Updated YouTube (v2.3.4) includes enhanced editing functionalities.
Visual Voice Mail connection has been updated for a better user experience when syncing email.
Various App updates
The Spectrum update should start hitting devices in the form of an OTA update over the next few days. Just check manually if your in a hurry to get it and please let us know when it hits your device.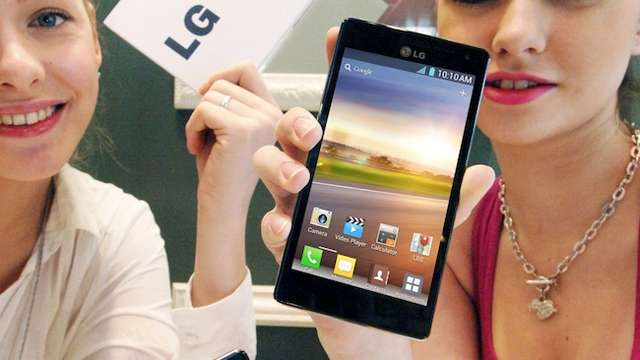 There have been a lot of rumors about LG releasing a quad-core HD Android phone and now they have officially announced it with the Optimus 4X HD. The LG Optimus 4X HD which was previously known as the LG X3 hass been made official as of February 23rd by LG.
LG Optimus 4X HD Specifications:
Android 4.0.3 Ice Cream Sandwich
TouchWiz Overlay
Nvidia Tegra 3 processor
4.7 inch True HD IPS display
16GB internal Storage
8MP Rear facing camera
1.3MP Front facing camera
MicroSD card slot
2150 mAh battery
This will get LG out of their mid range status when it comes to Android phones and hopefully get them in the running with other manufacturers like Samsung, Motorola and HTC when talking about the greatest Android devices on the market. We look forward to getting our hands on one of these devices when released.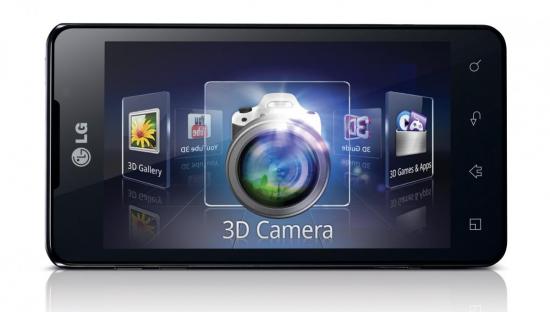 LG just announced their new glasses free 3D phone the LG Optimus 3D Max. This device seems to be identical to the Optimus Cube when it comes to specifications. The one difference that the Optimus 3D Max has over the Cube is the 3D Max's screen which is WVGA instead of the NOVA display and the Max has only 8GB of internal memory.
LG Optimus 3D Max Features:
Chipset: 1.2GHz Dual-Core processor (OMAP4430)
Display: 4.3-inch 3D WVGA Display with Corning® Gorilla® Glass 2
Memory: 8GB Internal Storage, 1GB Internal Memory
Camera: 5MP Dual-lens
OS: Android 2.3 Gingerbread
Battery: 1,520 mAh
Others: HSPA+ 21Mbps
HDMI connection 2D/3D TV/monitor up to 1080p via MHL
DNLA for wireless connection with TV/PC (3D video also supported)
NFC Full Support, LG Tag+
The Optimus 3D Max will be available in March initially in Korea and should follow shortly with a global release. We happen to feel that the 3D phones have already come and gone and this will be a bust for LG although only time will tell.
The LG Optimus Vu is being teased by LG on its blog as the video you see above. While LG hasn't really gone into any detail about the Optimus Vu we do see that it has a 5-inch display on a 4:3 aspect ratio. Some other features that have been reported but not verified are below.
LG Optimus Vu Reported Features:
Android 2.3 Gingerbread
1024×768 display
1.5GHz dual-core processor
8-megapixel camera
8GB internal storage
1GB RAM
We aren't sure yet if we will ever see the Optimus Vu in the US but will probably get more information at Mobile World Congress this year. We will update you on the Optimus Vu as more information comes available.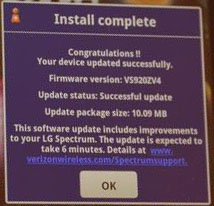 If you own an LG Spectrum and have been disappointed by its Netflix bug the fix is available now. When you turn on your still new device you should see an update coming in at 10.09 MB that will fix the Netflix playback issue the device has been having.
This update brings the Spectrum to software version VS920ZV4 and should take no more that 6 minutes according to LG. We all love Netflix but for devices to need updates solely to fix this app seems a bit extreme and hope that the popular company can get its app a little more stable in the future.
As always if you get the update and have something to say about it please feel free to drop us a line.
The guys over at PocketNow have done it again and go there hands on another Android handset called the LG 3X that has not yet been announced.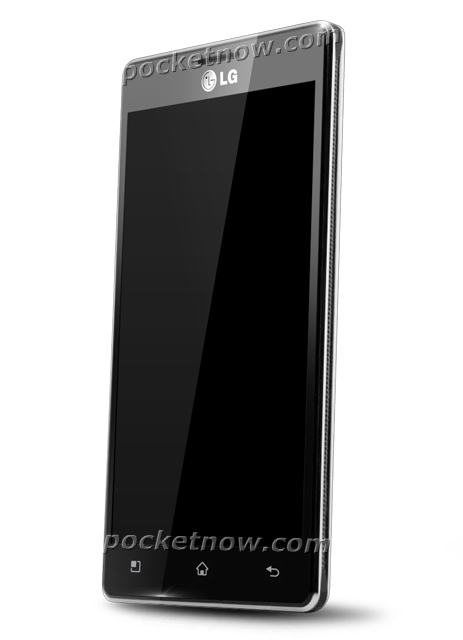 LG X3 Specifications:
4.7 inch 720p display
Quad-core NVIDIA Tegra 3 processor
8 megapixel rear camera
1.3 megapixel front camera
16 GB internal storage
NFC (near field communication) Chip
As we get more information we will be sure to post it. This new LG device looks to be a competitive device and we hope to see it in action sooner than later.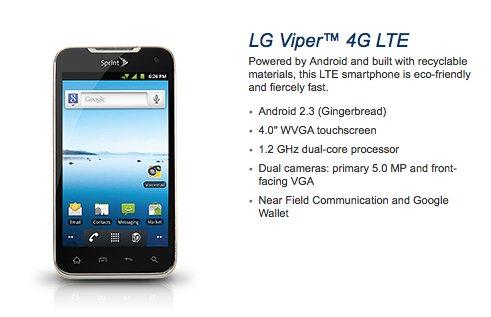 Sprint is slowly becoming a force to be reckoned with its newer lineup of Android devices. Shortly after they got the Galaxy Nexus they now have announced the LG Viper 4G LTE that comes with Android 2.3 Gingerbread and NFC support.
Sprint LG Viper 4G LTE Features:
4G LTE Data
Android 2.3 Gingerbread
5MP rear camera
Front facing VGA camera
VGA quality front-facing camera
1.2GHz dual-core processor
NFC (Near Field Communication) w/ Google Wallet
HotSpot capability
4-inch WVGA NOVA display
While there is no word on whether or not the device will get an official Android 4.0 Ice Cream Sandwich update at some point. We can almost guarantee that it will since its specs seem to support it and most devices get at least one Android OS upgrade in its life.
According to LG they have began rolling out the Android 2.3 Gingerbread update to all Optimus devices starting with the Optimus X2. It looks like the start of the OTA (over the air) rollout will be be the X2 in Europe. The Gingerbread update will be staggered as always and since the update will be for all Optimus devices we can assume it will be a long term rollout.
The update started yesterday with the Optimus 3D update starting November 21st according to LG's Facebook page. The Optimus Black is also said to start rolling out November 28th after the 3D. Some users have stated that they haven't received the update OTA or manually yet so be patient and it will get to you in the coming days.
With LG recently promising an update to Ice Cream Sandwich users of the device shouldn't get too comfortable with the Gingerbread OS since we would guess Q1 next year there will be the new update to Android 4.0 Ice Cream Sandwich. At any event let us know how the update goes and when you get it.
The rumors have been flying around that the LG Optimus 2X will not get Ice Cream Sandwich. LG has confirmed officially on Facebook that the Optimus 2X will be receiving the Android 4.0 Ice Cream Sandwich update and that the rumors are false.
There is no estimated release date of the update and we don't forsee it this year although we now know it will come. LG has promised that they will release more detailed information shortly about the Android 4.0 update. As we get more information from LG we will let you all know.
Verizon released its LG Revolution back in May and will now finally get Android 2.3 Gingerbread. Verizon started pushing out the OTA (over the air) Gingerbread update yesterday to all those patiently waiting for it. This update brings the software version to VS910ZV7. Some of the features and enhancements that are included in this update can be found below.
Email folders will now display in the correct order
The maximum attachment size is now set correctly, even when the Exchange service is configured with unlimited size attachments.
Messages can now be stored on the SIM card and can be viewed through the Settings menu under manage SIM card messages.
Correctly set out of office without needing start and end times
Popup message asking to delete accounts when changing the SIM card displays correctly
The cursor has been reshaped to make text editing easier
List menu force close issue has been fixed
Issues are fixed involving proper connectivity through HDMI cables
Data now works correctly when toggling airplane mode.
If you haven't received the update yet via an OTA push you can manually check for it under about phone as always. With all of Verizon's recent updates gone bad I would wait to see how a few others handle the update before trying it myself. However if you do run the update please let us know how it goes.
---