Welcome to Android Advice and Tutorials.
---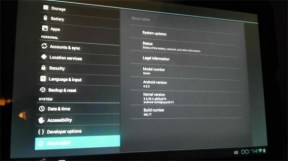 If you own a Wifi version of the Motorola Xoom then your wait is finally over, Motorola is pushing the Android 4.0 Ice Cream Sandwich update right now. This update is a noticeable difference from Android version 3.2 to the newest Android 4.0. While Motorola promised to be the first to update the device and are now following the Transformer Prime with the update at least its happening.
Currently the update is only for the American Wifi version but word is that the International version will follow shortly. We have already updated our Xooms to Android 4.0 and it runs very smooth. The only issue we noticed is that some of the shortcuts to apps stopped working and we had to re-create them but other than that its great.
---