Welcome to Android Advice and Tutorials.
---
Google's Jean-Baptiste Queru has confirmed that the Motorola Xoom will not be getting the Android 4.2 update and will stay on version 4.1.2. The reason stated that the Motorola Xoom will not get the update is due to older hardware currently used in the Motorola Xoom already having speed issues reported with Android 4.1 on the devices.
The Motorola Xoom has had some of the best support by Google when it comes to updates to this point. Those owners of the very old device running a newer version of Android have been lucky to own it. On a side note the Xoom will likely get an unofficial update to Android 4.2 from the Android community so have no fear if you want it you will likely get it anyway.
Even with the Xoom running Android 4.1.2, an early version of Jelly Bean its still as far if not further ahead than most newer devices. Let us know how you feel about the Xoom not getting the update via comments below.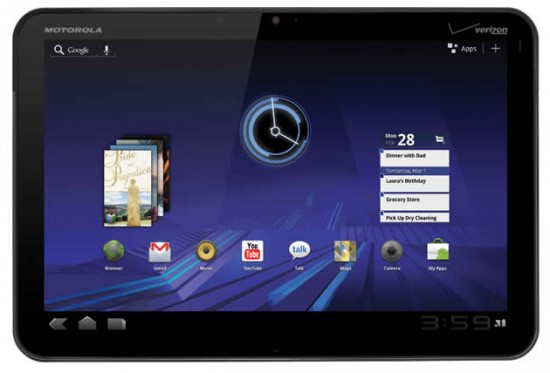 Motorola's Xoom tablet which was the first pure Google Android Experience on a tablet will be recieving an update shortly to Android 4.0.5. The Android version is still speculation although since the tablet is already running version 4.0.3 we can assume there will be some sort of update to the version number with the new update. While we don't have much infomration on the upcoming update we do know that Motorola has already sent out the soak test emails to Motorola Feedback Network members.
Obviously this will not be a major update but will probably consist of small bug fixes and a few updates to current features. It looks like as of now the update will be pushed out by Google directly and not Motorola. The update, assuming all goes well in soak testing, could hit devices within the next few weeks. If anyone involved in soak testing could comment below with anything that you notice to let other know what to expect would be great.
The Motorola Xoom Wifi was just updated to Android 4.0 Ice Cream Sandwich and this is an overview of the Android browser on it. The browser hasn't changed very much from a cosmetic point of view although there are a few improvements that will prove useful.
Please let us know what you think about the updated web browser and any disappointments you see with the update as well.
Since the Android 4.0.3 source code has been made available via the Android Open Source Project we can expect many new ports of Ice Cream Sandwich to devices. One device that has already seen some action from the development community is the Motorola Xoom seen above.
Since the Motorola Xoom was the first Honeycomb tablet we knew it would be early on the port list. Running Android 4.0 Ice Cream Sandwich on the Xoom makes it not only feel like a brand new device but also runs as smooth as if it was meant for it.
While Motorola has already stated that the Xoom will get an official update to Android 4.0 those of you that want it ahead of schedule may get it unofficially. The video above comes courtesy of DroidNerd via YouTube. We will let you know when the port is available for public consumption.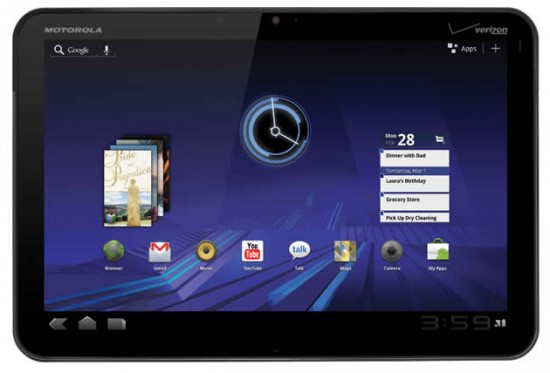 There is apparently a website called nomorerack that will give people items based on number of referrals. Its free to signup so what have you got to lose? So heres the deal, we will be posting the link below to NoMoreRack and if you use the link to signup and tweet this post on Twitter we will give away the Xoom each time we get enough points for one forever to a random person who tweeted this post.
Basically if you Tweet this post and signup using the link you will get a chance to win forever.
How to get a free Mototola Xoom:
Signup for NoMoreRack (FREE): (Signup Link)
Tweet this post on Twitter with @android_advice at the beginning (Floating Bar on the Left)
Done! We will announce winners every time we reach 600 referrals.
This give away is dependent on NoMoreRack following through with their end of the deal and will be terminated if they do not. If for whatever reason they do not follow through we will be giving away a $50 Visa Pre-Paid card in place of the Motorola Xoom. I know this is not a great consolation although we have no control over other peoples rules.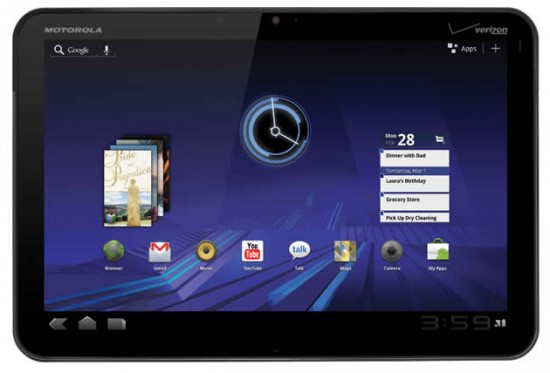 Rumors are everywhere about what devices will or will not get Android 4.0 in the form of an official upgrade. The Motorola Xoom has been brought up as the device that should get the first official Ice Cream Sandwich update.
On Motorola's support forums a moderator named Matt confirmed that the Motorola Xoom will be getting this update to Android 4.0. There was however a statement that he had no way of knowing if it would be the first Honeycomb tablet to get this update.
So now at least we know that the Xoom will eventually get the Ice Cream Sandwich update. We don't have a time frame or even an estimated time at this point but we will keep you all informed as more information comes available.
We have heard from more than one source that the Motorola Xoom may be the first Tablet to receive the Ice Cream Sandwich update. Most of the speculation is based on the fact that Google has acquired Motorola Mobility which makes perfect sense.
We have however confirmed through many sources across the Android community that several devices will get Android 4.0 Ice Cream Sandwich. The tablets that have been confirmed to receive this update are the Asus Transformer 1, Asus Transformer 2, Samsung Galaxy Tab 10.1, Lenovo and Sony.
We have no ETA on the upgrades for the Motorola Xoom or any of the other devices for that matter although we can assume with the list above that the Xoom will be included if not first then at least early on. Also with some of the custom systems in those listed it will take a while and not likely to be a quick release.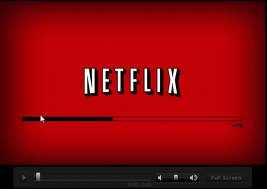 Netflix has updated their app to verson 1.4.1 build 262. Those of you with Netflix on the Motorola Xoom know two things; 1 is that you are getting an annoying popup saying that there is a new version every time you open it and 2 that its not available on the market.
Installation of Netflix on the Xoom is easy. All you have to do is download the APK and tap it.
There have been recent buzz about a Motorola Xoom 2 and Xoom 2 Media Edition floating around. The Xoom 2 will like its previous version be a 10.1 inch tablet while the Xoom 2 Media Edition will be a smaller 8.2 inch version. Both of these tablets will be 9.3 mm thick running Android 3.2 Honeycomb. It has also been leaked that they will also both have LTE compatibility built in out of the box.
A few things that we notice are that the devices will have rear buttons like the original xoom and seem to have the same solid structural design. We don't have much more than this to report at this time but will let you know as we find out more.
Apparently a Droid Life reader received an email stating that Motorola will begin the 4G LTE upgrades to the Xoom in the next few days. This seems to be only for those that are business and government customers although will be followed shortly by the rest of the world.
While it was thought that the Xoom's would have to be sent to Verizon for the upgrades it looks like they will be sent back to Motorola instead. Motorola has promised a 3 day turn around on all tablets sent to them for the upgrade. Motorola will be sending packaging for free shipping for all of those that registered for the upgrade so it will be free.
Be sure when sending back your Xoom that you backup all of the information as the device may be reset back to factory during the upgrade. Also if you decide to leave any information on the Xoom be sure its encrypted just to be safe.
The Motorola Xoom ships with a locked Bootloader but Motorola released a while ago the fact that its just locked and not encrypted.  Below are the instructions to unlock your Xoom's bootloader.
You need to have the Android SDK on your computer so you can use fastboot commands from it.
Instructions to Unlock the Xoom's Bootloader:
Power off your Xoom.
Boot it into fastboot mode (Volume-Down + Power)
Connect the Xoom to your computer via USB.
Open a Command Prompt on your computer.
Navigate to your fastboot folder
Type "fastboot oem unlock"
Follow the on-screen instructions on your tablet to confirm (use volume keys to highlight and the power key to select)
Your Xoom will reboot once done.
Congrats thats all your Unlocked
---