Welcome to Android Advice and Tutorials.
---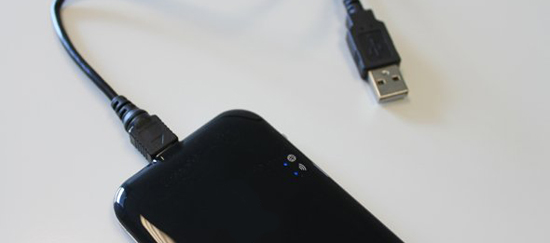 Transferring music directly to your Android device is not all that difficult especially if you have the music files in a folder already and not in another program. This being said it can be transferred from other programs as well. In order to transfer music to your Android device you will need to keep in mind that Android can only read certain music file types. The file types allowed are common though so no worries, you can transfer MP3, AMR, WMD (8), MIDI, WAV, OGG Vorbis, and M4A music files without needing to convert them. We will cover transferring music with only your phones USB cable.
Transfer Music to Android via Phone and USB Cable:
Connect your Android phone to computer via USB cable
drag notification bar down and select the USB connection
select the option to mount as drive (different phone to phone)
open the drive on your computer created by the phone
navigate to the music folder within the mounted drive
navigate on your computer to the location of your music
drag your music from your computer to the music folder
congrats your done unplug and listen on your phone.
In many cases you can transfer music directly from programs using the same method only difference is you will be dragging from the program and not a music folder on your computer. If you have any issues or just general questions about the process please feel free to drop a comment below.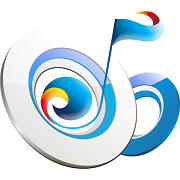 Do you have an android phone and do you listen to the Music on your phone? And are you tired of copying songs from your computer to your phone via USB cable? If the answer is yes, then MusicDropNPlay can simplify your life. If you have not used Dropbox, Dropbox is a free cloud service which allows you to bring all your photos, docs and music anywhere. You can upload your music to your Dropbox account from your computer and MusicDropNPlay can stream and playback that music on your android device. No need to copy songs via the cable anymore. To learn more about Dropbox, please check www.dropbox.com.
MusicDropNPlay Android App Features:
Real time streaming – no need to download the song completely before playing it.
Ability to seek to any position, which may not be even buffered.
A user-friendly Dropbox file explorer letting you select the songs you want to listen.
One button press to add all the songs from a folder you select.
A sleek playlist widget making sorting and reordering so easy.
Online and offline modes making sure you have music to listen wherever you go aeven there is no network coverage.
Headset in-line remote control support keeping your phone in the pocket all the time.
MusicDropNPlay: drop music anywhere and play music anytime! Your ultimate Dropbox music player on your Android phone!
For additional product information, follow us on:
Twitter https://twitter.com/#!/MusicDropNPlay
Facebook http://www.facebook.com/pages/MusicDropNPlay/223220167792633
Download MusicDropNPlay on Google Play:
Full Version:
https://play.google.com/store/apps/details?id=com.doublecore.musicdropnplay
Lite Version
https://play.google.com/store/apps/details?id=com.doublecore.musicdropnplaylite
---