Welcome to Android Advice and Tutorials.
---

Google has decided it was time to release the source code for a few of their Nexus devices on Sprint and AT&T. Samsung just recently released source for their Galaxy S III Mini, Galaxy Note II and Galaxy Tab devices. Now its Google's turn with source codes released for a few of theirs.
The devices that Google has released factory images for are the Galaxy Nexus on Sprint with Android 4.1.1 available, as well as Sprint's Galaxy Nexus S 4G images for Android 4.1.1. If that wasn't enough the factory image for Android 4.1.2 was also released for the AT&T Nexus S. With the closed source CDMA devices like Sprint uses these are nice to see since in the past it was much more difficult to obtain.
If you want to hack or mod your device follow the link below to get the image for your phone. Also these are a great way to get your Nexus devices flashed back to stock if you ever break them.
Source Links Directly from Google Developers:
https://developers.google.com/android/nexus/images#mysidspr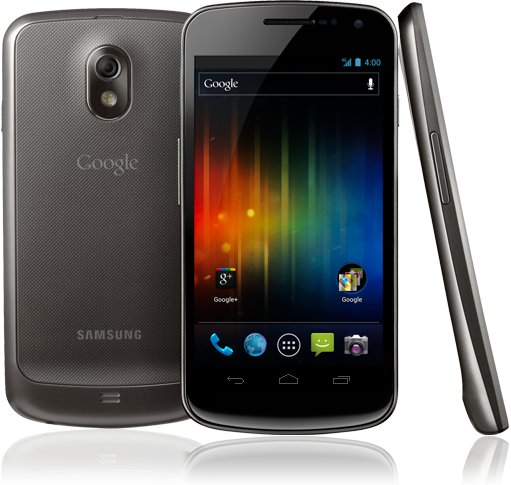 Verizon has announced the Official Android 4.0.4 Ice Cream Sandwich update for the Samsung Galaxy Nexus bringing it to software version IMM76K. The update is rolling out in phases really slow so if you haven't received the OTA (over the air) update yet don't worry you will get it soon. You can however manually install it as well if your rooted and not in the business of being patient which covers me as well.
There have been custom ROM's for the device for a while now to get the Android OS to the version being pushed out in this update although this one is official. If you want to go from the leaked version of the earlier IMM30B ROM then you will need to flash your Galaxy Nexus back to the stock ICL53F ROM before running the OTA update. Otherwise you can wait for an update to the IMM30b ROM to show up somewhere which should not be too far off. If you are rooted running the stock ROM then all you have to do is update the device and be done.
For full instructions to update your Samsung Galaxy Nexus with the Official ROM while not running the stock setup visit XDA and read carefully. You will need to use the file for your device specifically. Any questions of concerns can be added here in the comments.
Google seems to have been caught off guard with the insane sales of the Amazon Kindle Fire and have now decided it was time for them to follow suit. The Amazon Kindle Fire has sold more tablets that any other Android manufacturer to date and thus made incredible profits from its ability to only download apps from their Amazon Market (without rooting it). Google now with the mention of their Google Nexus tablet plan to do the same thing subsidizing profits from the tablets with the Google Play Market.
Google says that they should be able to sell their Google Nexus Tablets for around $200 helping to reposition the Android Market experience and putting the App sales back into their court. Google plans to debut tablets by Asus and maybe even Samsung and sell them under the Google or "Nexus" name for around that $200 price point.
While we don't have all of the details now the Wall Street Journal has confirmed that Google will be selling the "Nexus" tablet directly to consumers through an online web store. This should also keep costs down. As more information comes available we will be sure to let you know.
Owners of the GSM Nexus S have already reported receiving the update to Google Android 4.0.3 Ice Cream Sandwich. The update however will be rolling out over the next month or so in phases. The manual update file will is available here if you don't want to wait or are worried about the OTA update on a rooted Nexus S.
How to Update the Nexus S to Android 4.0.3:
Download the Official Android 4.0.3 Update (Download Link)
Rename the file to update.zip
Connect your Nexus S to your PC via USB
Copy update.zip to your Nexus S SDcard
Reboot your Nexus S holding Vol up + Power
You will see a list of options
Navigate to RECOVERY using volume buttons and select it with power
When you see an exclamation point, hold power + Vol up
You will now be in the Nexus S Recovery
Navigate to "update from sdcard" using volume buttons and select with power
Select the update.zip file downloaded earlier
Be patient as the process will take a few minutes
Wait for the device to say "reboot system now"
Hit the power button
Congrats you are now updated to Android 4.0.3 Ice Cream Sandwich
Of course you can always wait although this is an official update file so should be no different than the OTA update. Be sure to follow the steps exactly and if you have an issues please let us know. Also be sure to let us know if you have anything to add along with changes you notice.
The Google Nexus phones have been the "pure Google" Android experience for Android fans always running the current Google Android OS. Currently if your looking for the same experience in an Android tablet you have only one choice and thats the Motorola Xoom. Google Chairman Eric Schmidt said to an Italian newspaper that the company plans to release some better competition to the iPad in the form of a Nexus Tablet.
While Schmidt doesn't specifically say that it will be called the Nexus Tablet we see a pattern of these "pure Google" Android devices being labeled "Nexus". Eric Schmidt does say:
"In the next six months we plan to market a tablet of the highest quality."
We will keep everyone informed as we find out more information about Google's new branded tablet.
If you have been lucky enough to get your hands on a Galaxy Nexus and all of its new features you also know that there is a volume bug. Galaxy Nexus users have been waiting patiently for a fix and the time has now come. Samsung is pushing out an OTA (over the air) update now that is being pushed in phases.
Even Galaxy Nexus devices that were supposed to arrive with the volume issue fixed were delivered without the update. These users did however get the update almost as soon as they powered on the device.
The volume issue seems to only effect Galaxy Nexus users that are running at 900MHz on 2G networks which is almost all UK users. We haven't had anyone report the issue on 3G networks yet unless they had a very weak connection.
If you haven't received the update via OTA you can either be patient or manually check for updates. We have had 2 people already claim that while they did not get the OTA update when they manually checked it came through. Good luck and let us know how the update works on your Galaxy Nexus and if it fixes what it claims to.
The Galaxy Nexus is the most advanced device currently running the newest of everything and already rooted. Full credit for this root method goes to MoDaCo and if your feeling supportive you should consider supporting them by signing up for MoDaCo Ad Free.
Superboot is the boot.img that roots the device on boot up without anything having to be done on the users end and automatically installs the su and Superuser APK. You will not need to flash any partitions or mess with ADB at all.
Galaxy Nexus Root Instructions:
Download the Superboot.zip file (Download Link)
Extract it to a directory on your PC
Reboot your Galaxy Nexus holding vol up + vol down
Your device should enter bootloader mode
Run "install-superboot-windows.bat'
Congrats your Galaxy Nexus is Rooted!
NOTE: if you have a retail Galaxy Nexus make sure the bootloader is unlocked. You can do this by using "./fastboot-windows oem unlock". Also note that this will wipe all data from your Nexus.
The video shows the Nexus One running Android 4.0 Ice Cream Sandwich, posted on YouTube by drl337md. It's an SDK port that actually seems to be pretty smooth for what it is. Its really very interesting to see such an outdated phone running Android 4.0 so well.
We can assume that many devices that don't get official support for Ice Cream Sandwich will still get it. CyanogenMod will be the first to create the ROM and support many of these devices.
Google and Samsung have finally made the announcement officially in Hong Kong that the previously Nexus Prime is called the Samsung Galaxy Nexus. The specifications have also been released and are a force to be reckoned with.
Samsung Galaxy Nexus Features:
Android 4.0 Ice Cream Sandwich
4.65 inch HD Super AMOLED display
1280×720 Screen Resolution
1.2 GHz dual-core processor
1 GB RAM
16 GB or 32 GB internal storage
5 MP Rear Camera
1.3 MP Front Camera
1080p Video Recording and Playback
Bluetooth 3.0
NFC embedded module
Gyro, Proximity sensor, and Barometer
1750 mAh battery
Since the Galaxy Nexus is coming with Android 4.0 Ice Cream Sandwich there will be a slew of features that we wont list here although they are sweet. A few features we will mention are "Face Unlock" which unlocks your phone based on facial recognition. There is "Android Beam" which is the Near Field Technology that lets you share by being near someone. The entire phone OS and all is a complete redesign from what you have seen previously.
Android 4.0 Ice Cream Sandwich will include native screenshot capabilities at launch. Finally no need to root or find a reliable third party screenshot app for our Android devices. With the Nexus we see that holding the volume down and tapping power will save a screenshot.
There have been a few binaries found inside Ice Cream Sandwich that a couple apps "screenshot and screencap" will be responsible for the screenshot feature. While you can see these in Honeycomb it will not require root to use them in Android 4.0.
screenshot
usage: screenshot [-s soundfile] filename.png
-s: play a sound effect to signal success
-i: autoincrement to avoid overwriting filename.png

screencap
[-hp] [FILENAME]
-h: this message
-p: save the file as a png.
If FILENAME ends with .png it will be saved as a png.
If FILENAME is not given, the results will be printed to stdout.
Anyone waiting to see if the Nexus Prime would make its way to AT&T the answer is yes. The Samsung Galaxy Prime or Nexus moving through the FCC as model number GT-i9250 was approve under the AT&T and T-Mobile brands.
There has been a lot of anticipation for this device over the last few months. Its nice to see the Nexus Prime finally getting close to its release. As we find out more we will let you all know.
---