Welcome to Android Advice and Tutorials.
---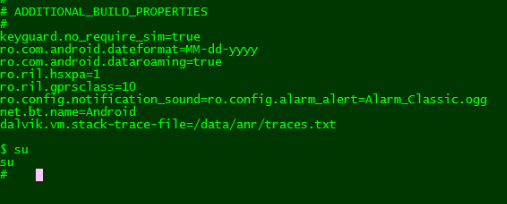 With the release of the Amazon Kindle Fire the first thing we look for is Root access and it has already been achieved. XDA member death2all110 has gained root access on the Kindle Fire using the SuperOneClick 2.2 method that is already available and used on many devices.
There are a few things that need to be done before actually one click rooting the Kindle Fire although its a pretty easy process. One thing you will need to understand is ADB and have it setup on the computer you are using to run SuperOneClick.
Instructions to Root the Kindle Fire:
Download and install the Android SDK on your Computer
Go to %USERPROFILE%\.android and edit the adb_usb.ini
Add "0×1949″ to the end of the adb_usb.ini file and save it
Go to where you installed the Android SDK and open the folder "google-usb_driver"
Edit the file android_winusb.inf adding the following to [Google.NTx86] and [Google.NTamd64]

;Kindle Fire
%SingleAdbInterface% = USB_Install, USB\VID_1949&PID_0006
%CompositeAdbInterface% = USB_Install, USB\VID_1949&PID_0006&MI_01

save and close android_winusb.inf
Plug your Kindle Fire into your PC via USB
You may at this point have to open device manager and find "kindle" under other devices and choose the android_winusb.inf file as the driver.
Turn on Installation of apps from unknown sources: tap the top bar>choose more…(+)>device
open a command prompt and run "adb kill-server" then try adb devices
You should see a device listed
Download and run SuperOneClick and choose "root" (Download Link)
Congrats your Kindle Fire is now Rooted.
The Motorola Droid Bionic was rooted before it was even released although it was a process that need to be followed. Now there is already a "One Click Root Method" available for the Droid Bionic.
Motorola Droid Bionic One Click Root Instructions:
Install your phones drivers (Download Link)
Enable USB Debugging on your Droid Bionic
Plug your Bionic into your PC and select "Charge Only"
Run MotorolaOneClickRoot.exe (Download Link)
Follow the Instructions and Congrats your Rooted!
Thats about as easy as it gets for now. If you have any issues or questions please let us know. Also be sure to avoid any OTA updates as they may remove your root privileges.
---