Welcome to Android Advice and Tutorials.
---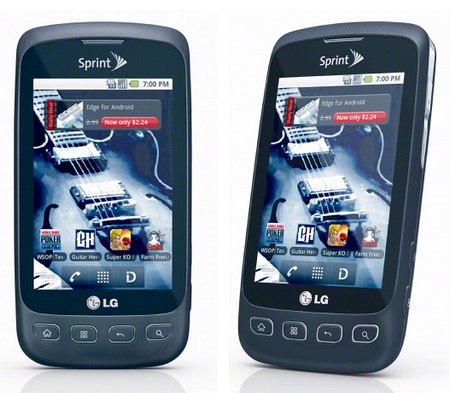 Sprint released the LG Optimus S back in 2010 and is finally upgrading the device to Android 2.3 Gingerbread. Those of you that have been running Froyo for the last year plus should be excited about this update even though its not ICS it is a great improvement for the device.
The LG Optimus S Android 2.3 Gingerbread update is supposed to hit devices tomorrow although they are still working out the final bugs before pushing it out. And this update has a huge list of new features and bug fixes in itself.
LG Optimus S Gingerbread Update Features:
Android 2.3 (Gingerbread)
Device not charging bug fixed
SD card un-mounting error fixed
Device not recognized by Windows XP, Vista, or 7 operating systems fixed
Predictive Text with Android Keyboard issue fixed
Voice call volume issue fixed
Updated color scheme (includes darker notification bar and black-based menus)
New on-screen keyboard (supports multi-touch input and a smart auto-correction function)
Improved cut-paste functionality
New integrated download application for ease in accessing downloaded files
Updated camera application
Power management and task killer applications
While the update is starting April 4th it will not hit all devices until April 21st. If you don't get the OTA (over the air) update popup you can always manually check for it. To manually check for the update go to "settings -> system updates". Please let us know when you get the update and how you like it along with your location so others can be aware of its rollout.
---