Welcome to Android Advice and Tutorials.
---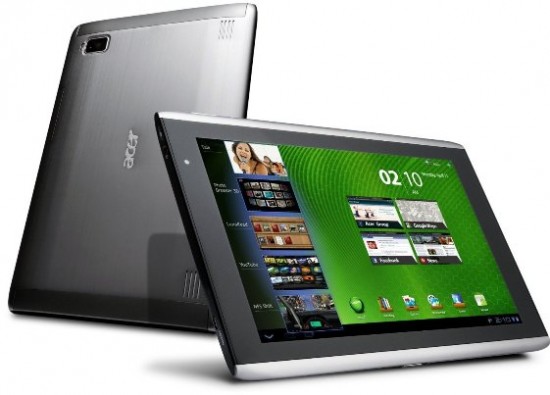 Acer has confirmed the release of Android 4.0 for their Iconia Tab A500 and A100 tablets. The current date set for the update to be available is April 27th with the updates starting in the US and Latin America followed closely by Canada by May 3rd.
Since these 2 tablets are almost identical the updates are releasing at the same time. Specs on the devices are an Nvidia Tegra 2 dual-core chipset with 1GB of memory. The difference between the two devices however is screen size and resolution with the A100 a 7 inch 1024×600 display and the A500 with its 10.1 inch 1280×800 display. There should be no hardware issues with the devices running Android 4.0.
If you have a Motorola Atrix 4G that is rooted and has an unlocked bootloader, updating the device via an OTA update will brick it. This being said you can recover from it by flashing the updated SBF via RSD Lite. Those of you that have bricked your Motorola Atrix this is how to recover after updating the device.
Currently the updated version of the Motorola Atrix 4G is software version 4.5.141 and as such the instructions will be for this update specifically. Future updates should be able to be fixed as well with the same method with the SBF for that version.
Fix Bricked Motorola Atrix after an OTA Update:
Make sure your Atrix is fully charged before beginning
Download the SBF where you can find it (Download Link)
Download, Install and Run RSD Lite (Download Link)
Remove your SIM and SD Card from the device and turn it on
Press "…" button beside the Filename input and select the SBF
When asked to Extract or cancel, select extract
Plug your Atrix in via USB and wait for RSD Lite to detect it
Press "Start" and wait for RSD Lite to say 100% complete
Congrats you are unbricked and on 4.5.141 running Gingerbread 2.3.6
We aren't responsible for the use of these instructions although they should fix your issue rather well. Also this is kind of a fix all for any other issues you have with your Atrix although it will completely wipe the device. Let us know if you have any questions or need any help.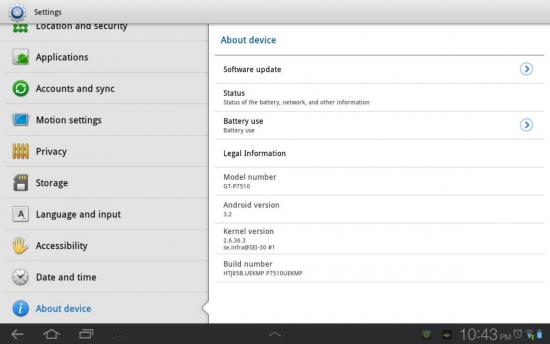 Samsung is pushing an OTA (over the air) update to its Galaxy Tab 10.1 that will bring it to build HTJ85B.UEKMP P7510UEKMP. This update is for the US Wifi version and is a maintenance release like we saw back in January. We have noticed that the update seems to be pushing out in very small phases but be patient as it will make its way to you.
Samsung Galaxy Tab 10.1 Update Features:
Android 2.3 build number HTJ85B.UEKMP P7510UEKMP
Email attachment issues fixed
Screen rotations issues fixed
Wifi connection bug fixed
Various system force close fixes
Improved battery life
3.4.4 Version of Android Market
Be sure after you get the update to delete old shortcuts you have to the Android Market and replace them with the new market's shortcut. Let us know when you get the update and where you live as well as anything you notice not listed with the update.

Finally the TELUS HTC Desire HD is getting the OTA (over the air) update to Android 2.3.5 Gingerbread update pushed to devices now. This will create a much smoother experience for the HTC Desire HD putting it on the level of the majority of Android devices to date. While its not Ice Cream Sandwich it is something to be happy about.
HTC Desire HD Gingerbread Update Features:
HTC Sense 3.0 (improved Calendar, Messages, Camera, Gallery, Music, Weather, Lock Screen, Reader, and more)
HTC Watch – Rent or buy the latest movies and/or shows
Google Video Chat
Improved stability
If the update hasn't been pushed to your device yet no worries you can check manually via "Settings -> About Phone -> System Updates". Please let us know anything you notice and any issues you run into.
Those of you with a Kindle Fire know that it is far from a clean, stable easy to use device. The Kindle Fire has been nothing but buggy since its release and will finally be getting the long awaited update to fix many of its issues. In fact to date many people have been returning their Fire tablets and you can now find them in places like Craigslist for nearly 25% off still in the box.
Some of the many issues currently on the device are issues about external voice control and a power button that it always hit unintentionally turning the device off. Another huge concern is the Kindle Fire's lack of privacy features, where it stores every action on the device for any user to see. Besides these issues customer complaints seem never ending.
Amazon knows that when they sold the device while themselves taking a loss on every one sold that they would rely on cornering the market. This being said they have promised an update in the next week or so to fix many of the issues.
"In less than two weeks, we're rolling out an over-the-air update to Kindle Fire," said Drew Herdener, a company spokesperson.
Some of the improvements promised are to its multi-touch navigation and performance in general as well as being able to edit the user usage list for increased privacy. We will let you know when the update actually pushes out.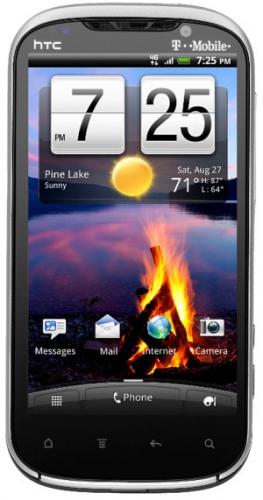 The HTC Amaze 4G is getting an OTA (over the air) update now to fix various bugs and Wifi calling. Some of the bugs that are being repaired you will not notice although there are a few features that will be improved or fixed besides Wifi calling.
HTC Amaze 4G Update Features:
Bluetooth connection improvements
Clock widget fix for time zone change
Twitter application improvements
Wifi connection improvements
While this isn't a huge update to say a new OS or anything the update is worth it for the Wifi calling feature. If you aren't getting the update yet you can always manually check. Either way be patient it will be on your Amaze 4G in no time.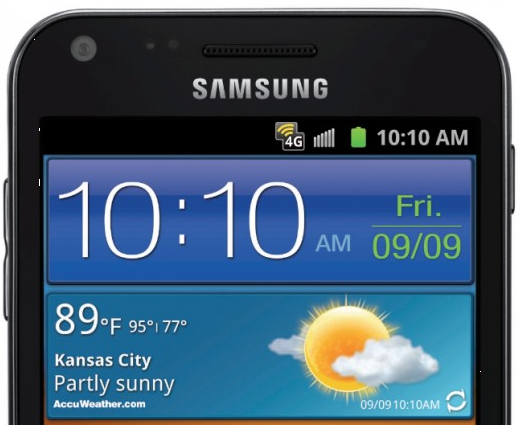 The Samsung Epic 4G Touch has been plagued with a hang when changing between Sprint and Verizon towers in low connectivity areas. In some cases the issue actually required a device reboot to regain connection to data. This issue has been found by Sprint and and solved it in the form of a software update.
This update will also fix the issue of losing 4G connections when on a phone call. This update is rolling out in the form of an OTA (over the air) update that started pushing yesterday. As always the update will be pushed in phases so if you haven't received it yet be patient it will appear.
Please let us know when you get the update if it fixes your issues and if any new ones arise.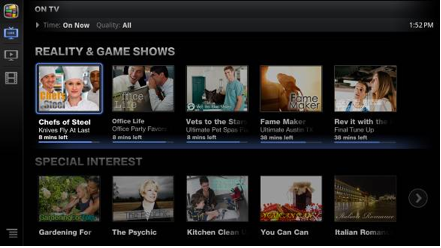 Logitech has stated that they will be rolling out the Android 3.1 Honeycomb update to the Revue this week with Google TV. If you have a Revue all you need to do is keep it connected to WiFi and wait for the update to popup on your screen. If you buy a new one the update will be pushed as soon as you activate the device.
Some of the new features will be access to the Google Android Market, browser improvements to speed and search functions, simplified user interface and improvements to the media player. With the inclusion of the Android Market you will be able to access the first HDTV optimized apps from your media hub and more importantly Google Music.

Official Blog Post from Logitech:
Logitech Brings Next Version of Google TV to Logitech Revue

We are pleased to announce that we will begin delivering a free software update of the Android 3.1 platform to Logitech Revue™ with Google TV™ this week. If you're already a Revue user, simply ensure your unit is turned on and connected to the Web, and accept the update that pops up onto your TV screen. New customers are expected to receive this version automatically upon activation.

Some of the key developments include more entertainment choices such as access to Android Market; faster and more comprehensive search and browse capabilities; a simplified user interface, and improvements to the Logitech Media Player.

With the Android Market now available through your Logitech Revue, you'll get new and useful apps all the time, such as the new Google Music app, making your Logitech Revue the fastest growing entertainment hub in your living room. At launch, the Android Market will feature around 50 apps optimized for HDTV, and we expect number of apps to increase over time.

In a world of infinite entertainment choices you need an easy way to discover the content you want to watch: Logitech Revue has you covered. The Google Chrome browser brings full search capabilities to your HDTV, along with full keyboard navigation and support for Adobe Flash player version 10.2.

The Quick Search Box quickly vets TV content, Web video, Apps, Bookmarks, and the Web, so you can spend less time searching and more time watching. And the TV & Movies app allows people to easily search, watch and even rate more than 80,000 movies and TV episodes from cable, Netflix, Amazon and YouTube.

With the Logitech Media Player software and your Logitech Revue, you can unlock your computer's library of music, movies and photos to enjoy on your HDTV.

What's more, Logitech Revue can help you visit with friends and family. Thanks to the optional Logitech TV Cam and Vid HD service, you can make and receive high definition video calls on your HDTV, and from the comfort of your couch.

Customer feedback is very important to us, and we worked closely with Google to ensure that Logitech Revue with the next version of Google TV incorporates the features and improvements that are most important to you. With these improvements, we hope you find that the Logitech Revue with the next version of Google TV is an easy way to integrate your existing broadcast or pay TV service with Internet content all on your HDTV.

There have been reports from HTC Desire HD users that they are getting the Android 2.3.5 Gingerbread update with HTC Sense 3.0. These reports have all been from users with unbranded devices and we aren't aware of any carriers pushing this update yet.
The newer HTC Desire S got this update back in October so we have no reason to believe that this update is not actually being pushed. We have to give HTC its due for updating their older models as they have recently.
Confirmed updates in the Netherlands, Serbia, Cyprus, Vodafone UK, Malta. These have been reported although does not mean that only these areas are getting the update nor does it mean just because you live there that you will.
If you get the update please let us know where you are and whether the device is unbranded or not. Thanks.
Finally T-Mobile and HTC are releasing an OTA (over the air) update for the HTC Sensation to fix known issues since its release. The update will bring the software up to version 1.50.531.1 and Android Gingerbread 2.3.4 to the device.
HTC Sensation Fixes and Improvements:
Increased Stability
Improved Battery Life
Improved Trace Dictionary
More Responsive Screen
Smoother Icons
Improved WiFi Connection
If you haven't received the update in the form of an OTA you can always manually check for it. Go to "Settings -> About Phone -> HTC Software Update -> Check Now". Please let us know what you notice in the update good or bad.
If you have been lucky enough to get your hands on a Galaxy Nexus and all of its new features you also know that there is a volume bug. Galaxy Nexus users have been waiting patiently for a fix and the time has now come. Samsung is pushing out an OTA (over the air) update now that is being pushed in phases.
Even Galaxy Nexus devices that were supposed to arrive with the volume issue fixed were delivered without the update. These users did however get the update almost as soon as they powered on the device.
The volume issue seems to only effect Galaxy Nexus users that are running at 900MHz on 2G networks which is almost all UK users. We haven't had anyone report the issue on 3G networks yet unless they had a very weak connection.
If you haven't received the update via OTA you can either be patient or manually check for updates. We have had 2 people already claim that while they did not get the OTA update when they manually checked it came through. Good luck and let us know how the update works on your Galaxy Nexus and if it fixes what it claims to.
---