Welcome to Android Advice and Tutorials.
---
While Siri is the most popular personal assistant around right now there others out there and just because they aren't the most popular doesn't mean they can't be better. One of the best Android Siri alternatives available today is Robin.
Robin is an Android app that is designed around Android users that do alot of driving. It allows voice communication with Android devices without taking your eyes off the road. While this isn't a full on competitor to Siri it is easily more usefull when driving.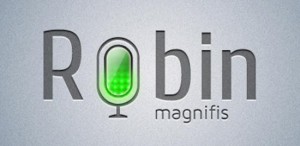 Robin for Android Features:
Navigation
Real-time traffic
Parking information
Gas Prices
Weather
Twitter Feed Reading
Yelp Reviews
Tells Jokes
And much more…
Want to see first hand how it works check out the video below brought to you by the makers of Robin.
One of the best features of Robin is that all of its features are hands free and everything is read to you by Robin. Even though Robin is still in its beta stages it has no issues that we can find. You can get it now free from the Google Play store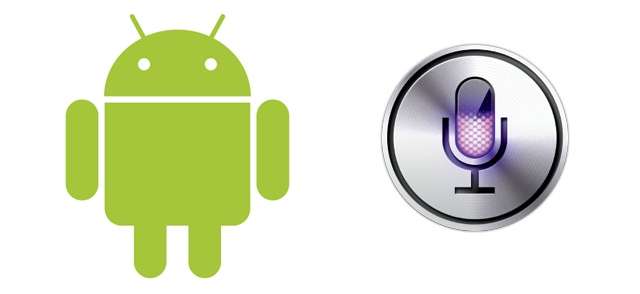 The fact that Google has had voice command applications before Siri was ever added to iOS has not changed the fact that people are intrigued by Apple's Siri. With this in mind Google has started a project called "Project Majel" to leave Siri in the dust. Google's Project Majel is named after Majel Roddenberry who was the voice of the Enterprise computer in Star Trek. Google expects their new virtual assistant to act like the Starship computer in a way that it will answer any question you have.
Quote to a former Google X Project member:
This is in total violation of the NDA, but I don't care anymore. Sue me.

The central focus of Google X for the past few years has been a highly advanced artificial intelligence robot that leverages the underlying technology of many popular Google programs. As of October (the last time I was around the project), the artificial intelligence had passed the Turing Test 93% of the time via an hour long IM style conversation. IM was chosen to isolate the AI from the speech synthesizer and physical packaging of the robot.

The robot itself isn't particularly advanced because the focus was not on mechanics, but rather the software. It is basically a robotish looking thing on wheels. Speech recognition is somewhat better than what you would get with normal speech input, mostly because of the use of high quality microphones and lip-reading assistance.

I have had the chance to interact with the robot personally and it is honestly the most amazing thing that I have ever seen. I like to think of it like Stephen Hawking because it is extremely smart and you can interact with it naturally, but it is incapable of physically doing much. There is a planned phase two for development of an advanced robotics platform.
Project Majel is said to start really showing itself off in 2012 and we can only hope to see it sooner than later in an Android OS update at a minimum. Do we think since Google will be putting so much effort into this project that it will bury Siri? We can only hope

When Apple announced their iPhone 4s there was really nothing special about it besides its personal assistant "Siri". This created quite a buzz in the mobile world and proved to be a great selling feature on the new iPhone placing the speed increase on the device as the number two reason to get the upgraded device. Android developers quickly started developing or promoting their own versions such as Iris and Speektoit. Now there is a new personal assistant for Android called Cluzee that seems to be the best alternative to Siri for Android yet.
Cluzee was released on the Android Market in November and claims to be "Your Intelligent Personal Assistant". It utilizes "cutting edge technologies like voice recognition, voice synthesis, personal analytics, smart filters and machine learning to help users manage all aspects of their personal and digital lives"
We have taken the time to use Cluzee and notice that it goes a little further than Siri in details of answers. We asked Cluzee, "Whats my schedule like today?" and Cluzee started from the beginning of my calendar and also looked online for traffic delays and other factors that could effect my appointments.
The developers of Cluzee are Tronton and the CEO Ashish Patwa states:
"We don't need all of the information available, all of the time. We just need the right information at the right time, which Cluzee intelligently provides, making us more productive. Technology created the problem, but we're using smarter technology to solve it."
As long as Tronton continues to improve Cluzee we could see the best personal assistant available and real competition for Siri. Give it a try by search the Android Market for "Cluzee" and let us know what you think.
---