Welcome to Android Advice and Tutorials.
---
HTC has decided to join the Quad Core Android club with a new tablet it plans on unveiling called the HTC Quatro. This device has been confined to be announced at the Mobile World Congress and integration of stylus support has also been confirmed.
The HTC Quatro is said to not only be one of the first quad-core tablets but also run Android 4.0 Ice Cream Sandwich. DigiTimes says that this quad core tablet will accompanied by two quad core phones as well by HTC in 2012′s Mobile World Congress.
While we don't have much information yet and not all of it has been confirmed we will let you know as more information comes available. Please let us know what you think and if you hear anything about this new device.
ASUS has been working on a quad-core successor to its popular ASUS Transformer that will likely be called the ASUS Transformer 2. The CEO of ASUS mentioned earlier that he was not even slightly worried about the release of the Kindle Fire since they would have the Transformer 2 coming out with a price of $499.99.
ASUS Transformer 2 Features:
Android 3.0 Honeycomb
NVIDIA Tegra 3 Quad-Core Processor
10.1 inch Touch Screen
1 GB RAM
32 GB Storage
According to LambdaTek they will have them available starting November 7th. While we haven't heard any word from ASUS we can assume that we only have a few weeks to wait for the Transformer 2 since its already getting listed for early November.
ZTE has gotten FCC approval for their latest Android tablet headed to Sprint called the V55. For right now it looks like the ZTE V55 will only have 3G network connectivity through Sprint as well as WiFi and Bluetooth of course.
ZTE V55 Features:
10.1-inch display with a WVGA 1280×800 resolution
1 GHz QUAD-Core processor (chip unknown)
Android Honeycomb (version not stated)
5 megapixel rear-facing camera
32 GB  built-in memory storage
3250 mAh battery
There was no mention of LTE of WiMAX in the FCC filing so we will have to wait until ZTE or Sprint releases a bit more information before we can talk about it. Also the price is not stated as far as we can find although we can assume to stay competitive they will keep it around the $250 range. We will keep you up to date as we get more information.
We have heard from more than one source that the ASUS Transformer 2 will be the first quad-core tablet. This tablet is said to run on the first ever NVIDIA Kal-El Quad-core chipset. The Kal-El will likely be named the Tegra 3 to stay in line with NVIDIA's other processors.
Jen Hsun Huang, Nvidia CEO said at the last conference call that despite its four cores, Kal El consumes less power than Tegra 2, and this is the case across the board in just about any work scenario.
There is also talks of the Transformer 2 coming with Ice Cream Sandwich, which means this quad-core powerhouse will be a demon from hardware to OS. We will give you more information once we can actually get our hands on one. The ASUS Transformer 2 is still slated to be released this year so keep an eye out.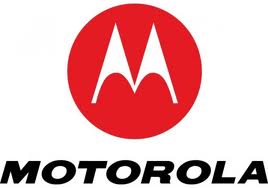 Word in the Android Community is that Motorola is working on a new Tablet, could this be a new Xoom or something else? A source at Fudzilla has reported that they have seen one in action and the tablet will have a 4:3 format with a 2048 x 1536 screen resolution. This tablet will be as close to a true HD Display as we have yet to see.
The tablet will be running Android 2.4 Ice Cream Sandwich which is the combo of Honeycomb and Gingerbread. Since Ice Cream Sandwich won't be available until the end of this year we can say with confidence that the Tablet won't be out until then at the earliest although our assumption would be early 2012.
This new ultra clear Tablet will be running Nvidia's new Tegra 3 Kai El processor which is a quad-core powerhouse. This will make it the fastest Tablet on the market at this time.
We have all seen reports of a new Motorola Xoom Tablet but can't verify that this is what was seen at this time. As we get more information we will let you know.
---