Welcome to Android Advice and Tutorials.
---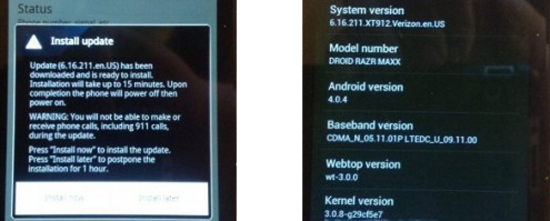 Those of you with a Droid RAZR or RAZR MAXX who have been patiently waiting for the Android 4.0 Ice Cream Sandwich update will not have to wait much longer. The Android 4.0 update for the Droid RAZR and RAZR MAXX have already started rolling out to testers bringing the software version to 6.16.211 and the Android OS to version 4.0.4. Motorola promised the update to hit the Droid RAZR and RAZR MAXX by the end of June and with almost 2 weeks left they will likely hit their date.
Verizon has already sent out text message notifications to RAZR and RAZR MAXX owners to give them a heads up about the upcoming update. With both Verizon and Motorola letting everyone know about the update and testers already getting it average users are likely to see the update within a week assuming there are no major bugs during testing.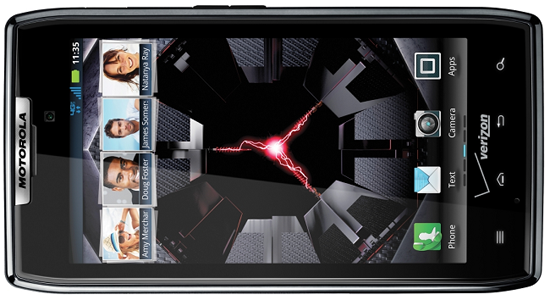 All of you owners of the Motorola Droid RAZR can start looking for an update to the device. This update is not Android 4.0 Ice Cream Sandwich so don't get too excited, it does however fix quite a few bugs.
Droid RAZR Update Features:
SIM Error notification has been fixed.
Improved camera features and quality.
Improved stability of menu access, Browser, Phone Dialer, video playback and
music player to prevent Force Close errors and lockups.
Updated group message notification.
Improvement in 3G/4G data connectivity.
Maintain network connection upon completion of a voice call.
Background color has been adjusted to improve readability in Lapdock™
connection UI menu items.
Let us know if this fixes what is expected and what other bugs if any arise from the update.
---