Welcome to Android Advice and Tutorials.
---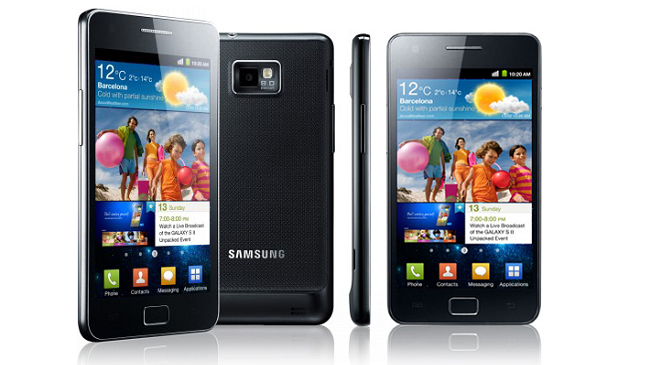 Samsung gave a Q1 release date for Ice Cream Sandwich on the Samsung Galaxy S II, this update has been verified for March 1. This update will allegedly be pushed OTA (over the air) and be available through Samsung Kies sync software.
This update will be rolling out in phases March 1 so depending on where you are in the world and your carrier will depend when you get the update. If you don't get it on March 1 then check out Kies to see if that is available yet.
While there are many leaked ROMs and builds available for the Galaxy S II but the official update will be here soon. Please let us know when you get the update so we can figure out the pattern for updates so others have an idea when it is available for them.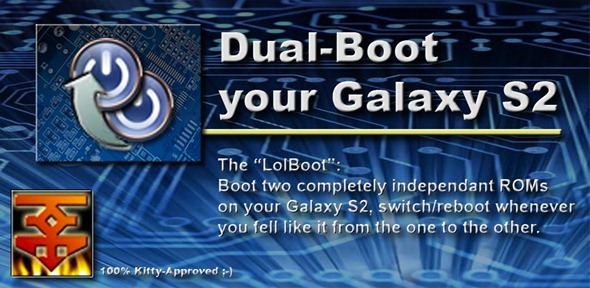 There is an app available for the Samsung Galaxy S2 called SGS2 Dual-Boot Setup (LolBoot) that allows you to install two ROM's on your device. LolBoot will allow you to switch between these two ROM's whenever you want and can be found on the Android Market. With the over 25 ROM's available on the Samsung Galaxy S2 already this LolBoot app should prove very useful. Imagine being able to switch between your stock device and CyanogenMod whenever you want, nice right.
How to Dual Boot the Galaxy S2 i9100 with LolBoot:
Your device must be rooted (Galaxy S2 Root Instructions)
Install the SGS2 LolBoot app (Android Market Link)
Congratulations you can now dual boot the Galaxy S2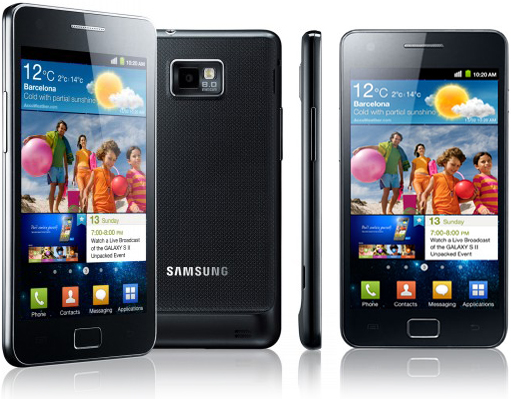 Today Samsung has officially announced and confirmed that the Samsung Galaxy S II will be getting the Android 4.0 Ice Cream Sandwich update. Samsung Tweeted that the device will get the update although there weren't many details on it.
This update looks to start rolling out in the UK first but they didn't specify any time frame. Since other devices that have been confirmed to get the Android 4 update will be doing so early 2012 we can only assume this will be no different.
Just to be clear the tweet was from Samsung UK so it may or may not roll out for others at the same time. They did however state that as they get closer to release of the update they would let us all know a little more. Lets hope for Q1 2012.
There is a video floating around that we have seen at GSMArena showing Ice Cream Sandwich running on the Samsung Galaxy S II. With Android 4.0 and Google announcing their newest smartphone we would have assumed that the Galaxy S II was running a ported version of Ice Cream Sandwich although nothing seems to show that the ROM came from the new Nexus to be released.
The Android 4.0 build running on the Galaxy S II looks to be the real Ice Cream Sandwich although will not be able to confirm this until we see what Google tells us in Hong Kong tomorrow.
We are sure that the Samsung Galaxy S II will get Ice Cream Sandwich officially but aren't sure when. We can however see here that an unofficial release will be available to S II users soon. The ROM for the Galaxy S II has not been released yet but is promised to be released soon. We will let you know when it comes available for public download.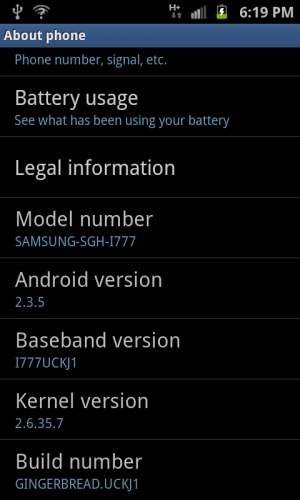 AT&T's Samsung Galaxy S II was just released and there is already a firmware update available. Of course this is an unofficial firmware update provided by DesignGears with the label I777UCKJ1. Below is everything you need to know about the update.
Known Issues:
Home button haptic no longer works
Bug Fixes:
Home screen lag
Lock screen bug
Added Features:
The firmware update seems to be safe although you should leave it up to your own digression whether or not to load it on your device.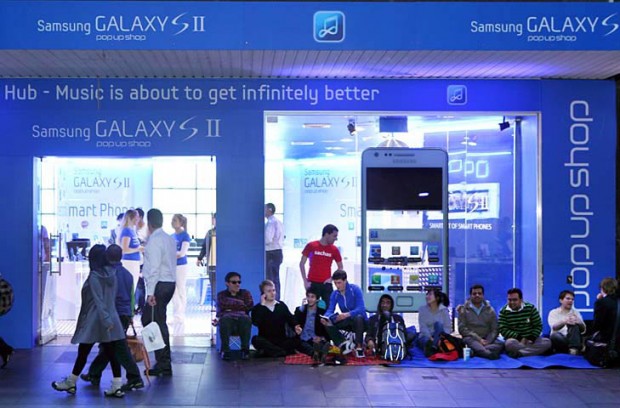 Samsung setup a small temporary store beside the Enormous Apple store in Sydney Australia this week selling the Galaxy S II for $2. They did this to put a dent in Apples launch of the iPhone 4s there and it seems to be working.
Samsung who is easily Apple's number one competition currently has already sold over 10 million units worldwide since May of this year. These numbers are despite it only launching recently in the United States.
Samsung is giving the first 10 people in the store a $2 contract-free Samsung Galaxy S II smartphone. There have been people camping in front of the store since Monday so odds are if your reading this its too late for you to get this deal.
We are interested to see how this affects the iPhone 4s launch in Sydney and are sure there will be an impact from it. As we find out more we will be sure to let you know.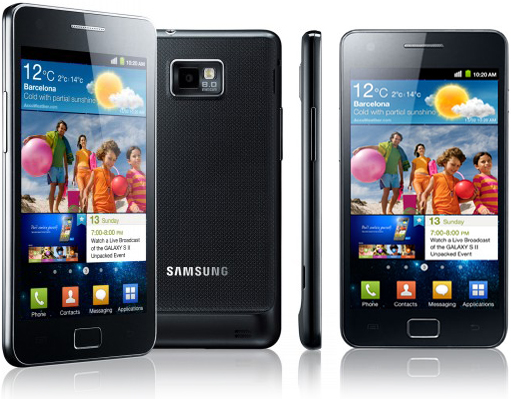 The Samsung Galaxy S II is one of if not he most powerful Android Phone to date. While the root method has been available for a while now I will break it into easy instructions for the average user. The Developers over at XDA were the ones that actually obtained root and the credit for the root method.
Instructions to Root the Samsung Galaxy S II on Gingerbread:
Put your Galaxy S II in USB Debugging Mode (Settings -> Applications -> Development)
Connect your Galaxy S II to the computer via USB
Reboot your Galaxy S II in Flash Mode (Volume down + Home +Power while booting up)
Start Odin3 Downloader on your PC (Download Link)
Wait for Odin to see your device (it will say device connected)
Select the options "Auto Reboot" and F. Reset Time" (only these 2)
Click the PDA button and select the XWKDD_insecure.tar (Download Link)
Click "Start" (Odin will flash the device then reboot your S II)
After rebooted Start SuperOneClick on your PC (Download Link)
Select the option to Root and wait for the device to reboot
Congrats your Samsung Galaxy S II is now Rooted!
If you do not have Samsung's KIES 2.0 installed, download and install it. Correct USB drivers must be installed, so that programs can communicate with the device. Reboot computer after KIES installation.
Root Instructions
Make sure that your phone is in USB debugging mode (Settings -> Applications -> Development -> USB debugging)

Reboot your phone into download mode (Turn the phone off, then power it on again by pressing and holding VolumeDown + Home + Power simultaneously)

Download ODIN and then extract the .zip file. (download link)

Start ODIN

Connect the device to your computer via USB.

Wait a few seconds, the ODIN screen will show that a device is now connected

Make sure that in ODIN nothing is checked, except the "Auto reboot" and "F. Reset Time" checkboxes.
Download the XWKDD tar file (NOT extract the .tar file). (download link)

Press the "PDA" button, and select the "XWKDD_insecure.tar" file.

Press "Start" and ODIN will now flash the kernel, and the device will reboot.

Download and extract SuperOneClick

Once the phone reboots (still plugged in) start SuperOneClick

press ROOT.

Reboot the phone

Congrats you have a rooted Samsung Galaxy S2!
While this is a nearly flawless device without having to root it of course we all like the total control and freedom of no restraints.  As always this is completely educational and you take all risks associated with following these instructions.  We like to help you get root access on your phone but don't need you knocking down our door if you get bricked somehow.
Before the Galaxy S II is even available in the U.S. it's already been rooted, overclocked, and the first few custom ROMs are coming up as well.  We have seen a few users with Ubuntu on the original Galaxy S (while hard to use) for a while now.  So now it has been ported to the Galaxy S II (who would think that would have taken longer).
Currently Ubuntu on the Galaxy S II works as a proof-of-concept, but it has a few major bugs:
It's not running natively, only through VNC
Resolution is to high
The performance isn't particularly good
Stability issues
LXDE (Unity or Gnome3 preferred)
No browser (yet, Firefox doesn't run)
Android Guys have promised a beta version soon.
You can see a few pictures and the original article over at: http://www.androidguys.com/2011/05/26/ubuntu-ported-galaxy-ii/
---