Welcome to Android Advice and Tutorials.
---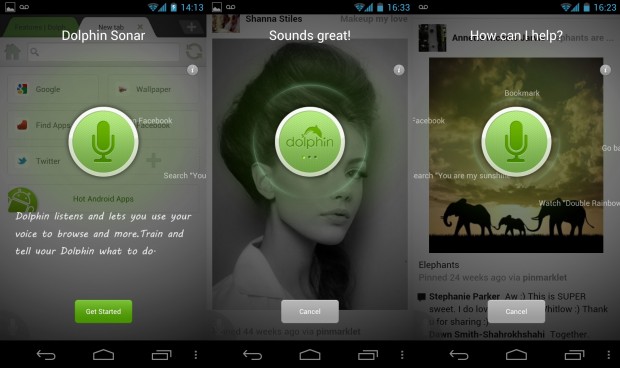 When the iPhone 4s launched everyone went nuts over the new feature called Siri and Android developers have been trying to create a version of it ever since. If your looking for Siri on your Android phone you won't get it although if you want an app close to it then try Dolphin Sonar.
While Dolphin Sonar is a great competitor in the voice recognition area there are many things that it lacks that can be found in iPhones personal assistant. Dolphin Sonar is of course created to be a Siri for Internet and not an overall personal assistant. While surfing in your Dolphin browser you can shake the phone and tell it what you want. Search Facebook, Google, Ebay, open a new tab or even just scroll the webpage with your voice alone.
I would love to say that Sonar will take the place of Siri one day but it seems it will only be a piece of the "personal assistant" we all want on Android devices. The developers of Dolphin Sonar have promised that they will be updating rapidly to try and give the best experience possible with the new voice interactions while browsing the web.
---