Welcome to Android Advice and Tutorials.
---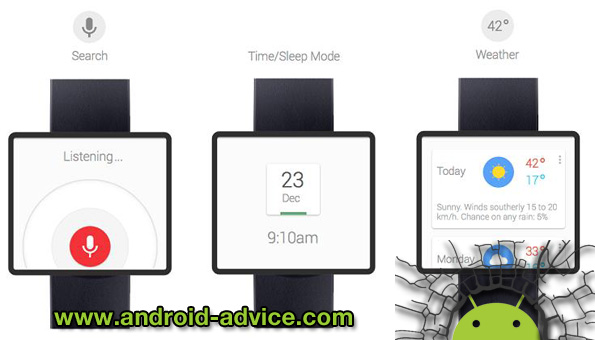 We have heard a few rumors over the last several weeks about Google working in a smartwatch of their own to rival those like Pebble and Sony. While there is no official work from Goole that this smartwatch that we are all hearing about will become a reality in the next several months we have heard a little more recently. According to a few Google insiders they have been tossing around the idea of their own Google branded Android smartwatch from a marketing stance but that they haven't dove into the hardware or plans for a release date.
If we have learned anything about Google and their intentions to release wearable Android accessories we know they actively look into them. Project Glass is an example of something that has been brought into concept and even design and function but still over a year later no word of it being officially announced or ever released.
With the current buzz around Google developing a smartwatch of their own we do know there is a good chance the concept and demos will become available. This being said we will likely not see anything concrete for another year or so.
If Google releases a smartwatch how likely are you to get one when released? Let us know in our comments below how you feel about this and other smartwatches already on the market. Also keep in mind that if theres enough buzz about something Google is more likely to actually move forward with it.
Sony has released an update to their Android SmartWatch to improve the user interface and performance. One of the major updated features it being able to have the watch always display the time instead of having to tap power every time. In theory this is a great update although there have been many issues around the update making some users watches un-usable (mine included).
Currently those of us with Sony Android not so Smart Bracelets, we can only hope that Sony comes out with a fix soon. I have spoken to a few users who seem to have no issues with their watches and love the update but have ran into more than one with their watches no longer being able to sync.
When an update comes to the SmartWatch that fixes the watch we will be sure to let everyone know. Also if we figure out a way around the issues we will post that as well. Please feel free to let us know if your Sony SmartWatch is having issues or if you have a fix for the brick watch.
Sony has released an Android powered watch that will allow you to control and use some of your phones features from your wrist. This Sony Smartwatch doesn't actually hold the apps on itself but runs via a bluetooth connection with your Android Phone. Some of the benefits of the Android Smartwatch is the fact that you can see whos calling from your wrist, read text messages, see weather and of course the time without pulling your phone out of your pocket. There are many more features to the watch but here we will focus on syncing the watch with your Android phone.
Whether you have lost the setup instructions or just don't want to read through them this is here for you. The smartwatch is easily setup and will likely be one of your favorite Android accessories.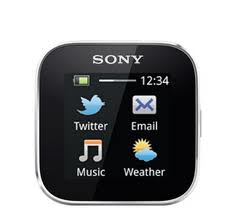 How to Setup the Sony Android Smartwatch:
Turn on your Sony Smartwatch, you will notice it trying to sync
On your phone go to your wireless settings and turn on your Bluetooth
On your Phone scan for devices, the smartwatch will show up on your phone
Select it to pair with the device
Verify the connection on both your phone and smartwatch
On your phone go to the Android Market and Download "LiveWare Manager"
Turn off your Smartwatch and Open Liveware on your phone
Turn your Smartwatch back on and you will get a notification on your phone
Say "OK" and it will take you to the Android Market, Download the Watch app
Once the app is downloaded it will start on its own
After a few seconds you will see the current time on your watch
Congrats you are now synced!
Once synced you will see that there are no apps on the watch and it is literaly just a watch at this point. You can download apps by tapping the watch Manager in your notification bar. The video above will explain the steps above in a little more detail along with downloading your first few smartwatch apps. If you have any issues please feel free to drop a line below.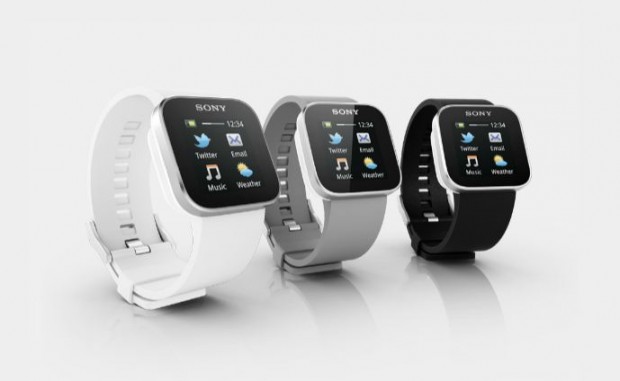 Sony has developed an Android smartwatch that connects to your Android powered device via bluetooth. This device has been availabel in the UK for about a month and is now available ion the US. This watch sells for $150 at Sony's online store (which is currently sold out) although for now anyway you can get the watch for $117.99 at Expansys (link below).
The Sony Smartwatch allows you to read text messages, emails, status updates, control your music and many other tasks from your wrist. On top of this Google Play will have apps specifically for the smartwatch so that you can make it do a bit more. If you get one please let us know how you like it.
Where to get the Sony Smartwactch for $117.99:
http://www.expansys-usa.com/sony-smartwatch-228482/
---