Welcome to Android Advice and Tutorials.
---
Verizon has announced a maintenance update for the LG Revolution to software version VS910ZV9. This update is only a small 20.9MB maintenance update but should prove to be a useful one for the LG Revolution. The update has a few notable fixes and features like allowing picture messages to send properly when connected to WiFi and a remote diagnostics tool for troubleshooting.
LG Revolution Software Update VS910ZV9 Features:
Android Security patches have been added.
Picture messages will send properly when connected to Wi-Fi.
Joining functionality in the mobile will keep contacts with same or similar names as separate entities for better user experience.
Improvements have been made to the Phone application to help reduce unknown errors and force closes.
Fixed issue where duplicate text messages were being received.
Device will receive Wireless Alerting System messages.
New customer care solution to help improve customer service experience. When a customer calls into Verizon Wireless customer care, this solution, with the customer's permission, allows support personnel to remotely view the user's device for device training, application demonstrations and troubleshooting.
Verizon currently only states that the update is coming soon without a date posted although generally when they make an announcement the update follows very soon. If you want to check for the update before its sent out OTA you can go to "Settings -> About Phone -> System Updates -> Check Now".
We recently posted the leaked version of Android 4.0 Ice Cream Sandwich for the HTC Amaze 4G but now it will finally be officially released May 21. While we expected the official release to have Sense 4 that has been seen on the HTC One its not there yet. The update brings the OS to Android 4.0 ICS and Sense to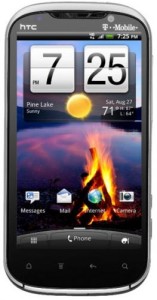 version 3.6. This also brings the HTC Amaze 4G to software version 2.14.531.3710RD.
HTC Amaze 4G 2.14.531.3710RD Update Featurs:
Android 4.0 (Ice Cream Sandwich)
Sense 3.6
System bar enhancements to easily view recent apps.
Re-sizeable widgets
Lock screen actions including pull down notifications and adjust volume while device is locked.
Data usage controls.
Face Unlock
Home screen folders
Improved battery life
Improved text input and spell checking
Improved menu structure
If you don't get the OTA (over the air) update on May 21st you can manually install the update to your HTC Amaze 4G. To manually update go to "Settings -> About Phone -> HTC Software Updates -> Check Now". The update is pretty big and will take about 20 minutes according to HTC over your data connection so you may want to connect to WiFi.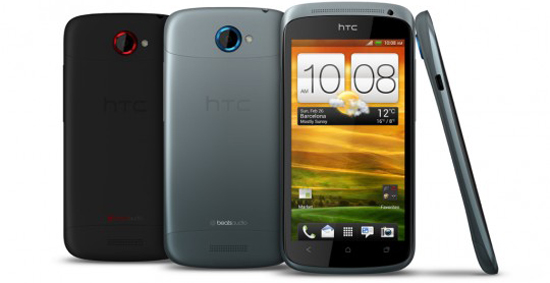 If you have an International carrier unlocked HTC One S there is an update available for your phone now. The update comes in at just under 60MB and brings the software version to 1.78. The update to the HTC One S is still based on the Android 4.0.3 ROM.
All we can see with the update that has changed is the three dot menu button on some of the Google products. Also some of the issues HTC One S users have had with WiFi connections being lost seems to have been fixed, as its used we will be able to verify this but since its a random issue we can't say with 100% certainty that it actually has been fixed quite yet.
If you have an HTC One S that is carrier branded you will still need to wait for the update as this is for the international unlocked version only. To manually get this update you can go to "Settings -> About Phone -> Software Updates" and grab it OTA (over the air). If you notice anything we missed please let us know here.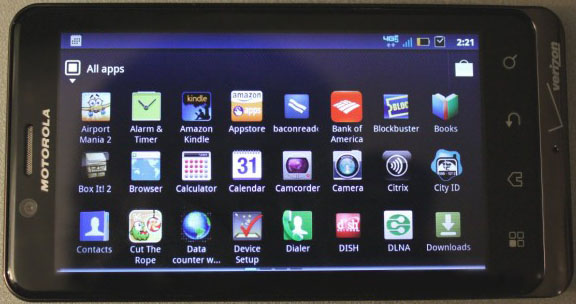 Motorola is ready to test the software update to version 5.9.904 on their Droid Bionic. The emails have already been sent to members of the Motorola Feedback Network using the Droid Bionic. The update will likely be only a collection of bug fixes with added stability to the device. Not taking lightly the stability aspect since the Droid Bionic has been plagued with issues since its release.
There will not be Android 4.0.3 in this update which is a bummer but the changelog does prove to be nice for Bionic owners. The update will officially be pushed out as version 5.9.904.XT875.Verizon.en.US.
Droid Bionic 5.9.904 Update Features:
Updated Visual Voicemail access URL
Preload Google R10 GMS apps
Visual Voicemails are sent to a device but no notification is given to the user
Bluetooth call tones are too loud
The APN table can be overwritten by 3 rd party applications,resulting in an inability to camp on the LTE network
DNS cache is not refreshed when moving from EHRPD to LTE
IPv6 default route is left over after LTE to EHRPD handoff
Added support for IPv6 over eHRPD
Reduce blank screen lock ups with inability to power up
Device may show a white 4G icon but the user is unable to connect to Internet
The Droid Bionic is in Verizon's list of devices to receive the Android 4 Ice Cream Sandwich updates this year so don't stress the fact that its not now. If your in soak tests please let us know how the update is running on your Bionic.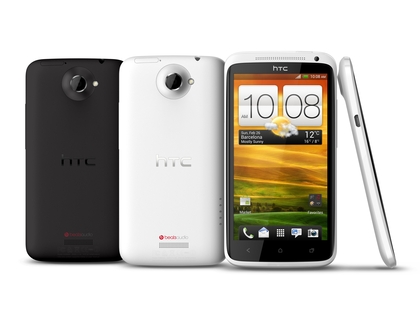 We have had a few people let us know that they have received a software update to their HTC One X today. This update to the HTC One X brings its software version to 1.28 with only a few things noticed that isn't behind the scenes. We don't currently have a change log yet so aren't sure what you will notice with the update but please let us know anything you notice. We see no features or functionality added but are still reviewing the update on a developer device. Hopefully this update will fix the battery drain that many users have been experiencing with the device.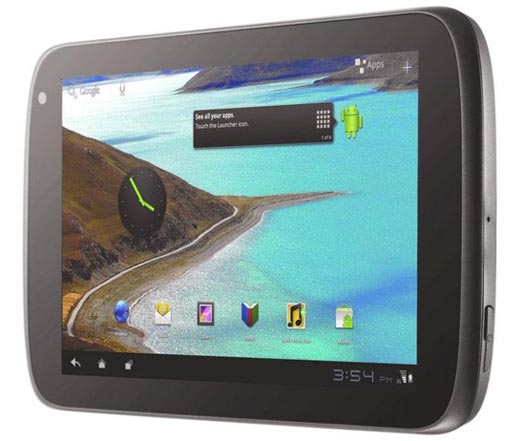 If you own a ZTE Optik on Sprints Now Network you will be happy to know that Sprint is releasing an update for the device. It was announced yesterday that the 7 inch ZTE Optik tablet has started receiving the update to software version V55V1.1.0B09. This update comes with some nice tweaks related to apps and overall function.
ZTE Optik Update V55V1.1.0B09 Features:
Google DRM solution
Google Music
Google+
Persistent notification after BT transfer
Software version corrected in x-wap profile
Sim City closes when attempting to purchase while connected to Wifi
Sim City download issue fixed
Response when connected to a computer via USB cable
This is a normal maintenance update and the first for the Optik since its release back in February. If you haven't received the update OTA (over the air) you can always manually check for it via "settings -> about tablet -> system updates -> update android -> check now". Please let us know when you have the B09 update installed and anything you notice from the update.

Verizon and HTC have announced a new software update for their HTC Rhyme bringing the device to software version 2.20.605.3 710RD. If you remember the device its the HTC Android phone that was marketed to the female Android fans out there. The most notable feature that has been updated on the Rhyme is the fact that data is no longer lost when in power saver mode. For a complete list of updates features see below.
HTC Rhyme 2.20.605.3 710RD Update Features:
"Ringtones" has been replaced with "Edit Home" when the Menu key is pressed on the home screen.
Updated signal strength meter to 5 bar Received Signal Strength Indication (RSSI).
Mobile networks no longer disabled when using Power Saver.
Device is enabled with the Wireless Alerting System.
Default applications in Dock Mode have been changed to "Phone" and "Calendar".
In-call volume control has been added to Dock Mode.
"All Apps" option has been added to Dock Mode.
Resolved issue of dock volume changing to 20%.
Device displays available music on the device and provides an option to purchase ringtones from the MOD application when a user is attempting to set a new ringtone through a prepopulated list.
Mail shortcut now shows unread mail count.
If your interested in the update go out and get it but be sure to let us know how it works for you. We don't have an HTC Rhyme to test the update on and would be appreciative of any and all input.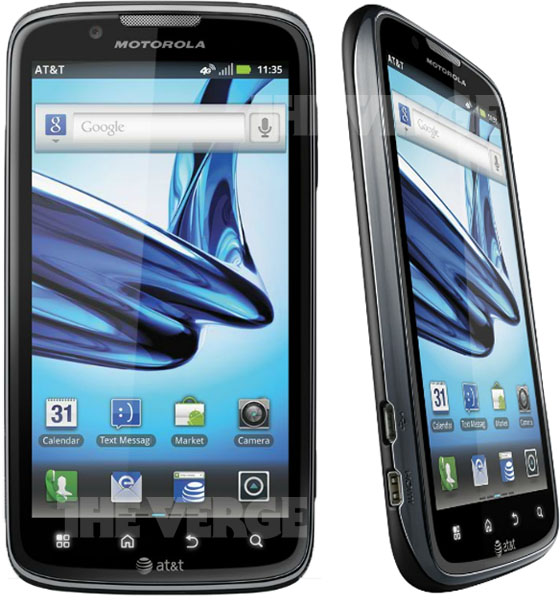 There is an update to the Motorola Atrix 2 rolling out now in the form of an OTA (over the air) update that brings its software version to 55.13.25.MB865.ATT.en.US. This update includes some security updates as well as improvements to features like the camera and mobile hotspot.
Motorola Atrix 2 Update 55.13.25 Update Features:
Camera – Enhancements to deliver better overall picture taking experience so you never miss a moment
Google Music – Addition of Google Music application so you have greater access to the world of music. Shop millions of songs and hundreds of free tracks. Store your purchases on Google Music for free, and listen instantly on your mobile device.
My Gallery, My Music, My Files – Re-naming of Motorola Gallery, Music, and Files applications for easy access in the Applications Tray
Device Security – Enhancements to deliver greater device security, including addition of Android security patches from Google and Cisco Any Connect VPN enablers.
Emergency Alerts – Enhancement to allow you to receive emergency alerts from authorities such as Hurricane warning notifications.
Amazon Kindle – Enhancement to include link to app for quick and easy method to access your library of Amazon digital books as well as access to the entire Amazon library.
AT&T Messages – Enhancement to include link to app for quick and easy method to give you access to all of your texts, calls and messages which have been stored in the cloud.
Keyboard – Improvements to keyboard functionality for better email experience
Mobile Hotspot – Improved stability for better overall performance
Webtop – Enhancements to improve stability and better overall performance
Many of you may have already received the OTA update although those who have not can grab it manually via "Settings -> About Phone -> System Updates". This is a rather large update so be sure to connect to Wifi.
As always let us know how the update goes and what you notice along the way. While not Ice Cream Sandwich it does seem to be a significant update to the device.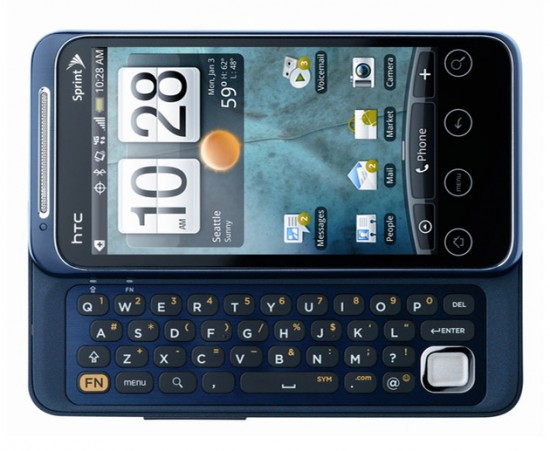 Sprint announced today that their HTC EVO Shift 4G will be getting a software update to version 2.77.651.3. The update looks to be a very small one that should start hitting handsets now. Nothing we notice will effect the average user from a noticeable standpoint.
HTC EVO Shift 4G 2.77.651.3 Update Features:
Security Update
Updated Peep client (to align with Twitter)
Battery life improvements
This security update seems to be the one for the Shift 4G to remove Carrier IQ from the device as Sprint has been doing with all new updates to their devices. Go ahead and check now manually through your phones settings if you want it now, or you can wait for it to be pushed OTA (over the air) on February 7th.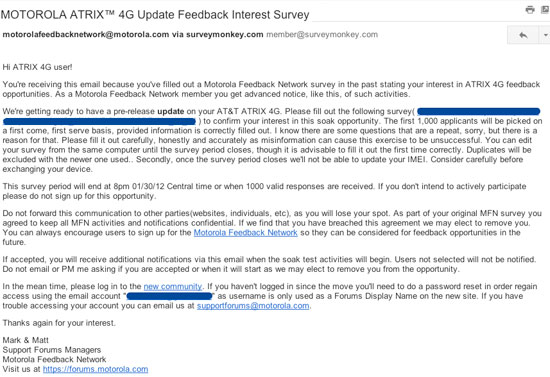 While we discussed earlier in the week that the Motorola Atrix would be getting an update that might be Ice Cream Sandwich, we were wrong and hate to say it. It looks like the Atrix 4G is getting updated to version 4.5.141 to include a few security and bug fixes but beyond that not much more. It also looks like if your device is rooted you may not see the update at all but is looking to be pushed out February 7th.
Motorola Atrix 4G Update 4.5.141 Features:
Latest Android security fixes from Android 2.3.6+
Bluetooth voice commands while the device is asleep
Improvements to the Messaging and Contacts applications (unspecified)
WiFi settings update and AT&T Mobile Hotspot usage built-in
Increases in stability, power management
While we again are sorry to even be posting this it looks like the Motorola Atrix may never see the update to Android 4 Ice Cream Sandwich officially. We can say with the Atrix's hardware that it will get an unofficial fully functional ROM at some point beyond what is already available via CyanogenMod 9.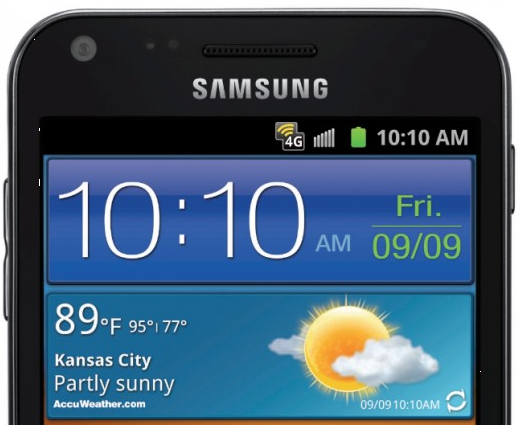 The Samsung Epic 4G Touch has been plagued with a hang when changing between Sprint and Verizon towers in low connectivity areas. In some cases the issue actually required a device reboot to regain connection to data. This issue has been found by Sprint and and solved it in the form of a software update.
This update will also fix the issue of losing 4G connections when on a phone call. This update is rolling out in the form of an OTA (over the air) update that started pushing yesterday. As always the update will be pushed in phases so if you haven't received it yet be patient it will appear.
Please let us know when you get the update if it fixes your issues and if any new ones arise.
---