Welcome to Android Advice and Tutorials.
---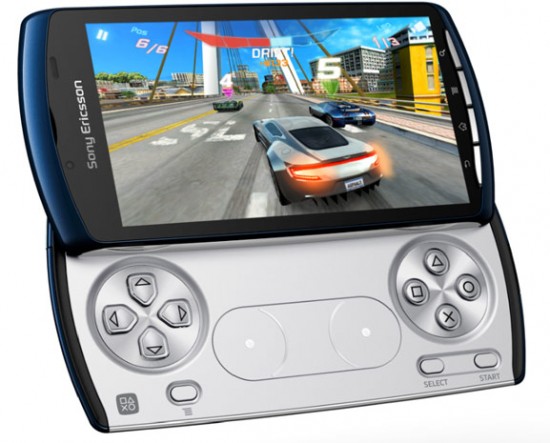 Sony has posted a list of their devices that will be getting the Android 4.0 Ice Cream Sandwich updates and the Sony Ericsson Xperia Play is not on the list. Sony had previously planned on the device getting the update but have decided not to push it to the device after all.
"In regards to Xperia PLAY, after extensive in house testing with our developer teams and working with our partners, we have concluded that a consistent and stable experience, particularly with gaming, cannot be guaranteed for this smartphone on Ice Cream Sandwich – therefore, we will not make the Android 4.0 upgrade available for Xperia PLAY.
This decision was also verified when we received similar feedback from the developer community; both experienced developers and advanced users, along with game content providers following our ICS beta ROM for unlocked Xperia PLAY smartphones."
I would have assumed with the lower end Sony Android phones getting the update to Android 4.0 that the Xperia Play would be a shoe in. Sorry to everyone with the Xperia Play it's certainly not fair. While the official update wont hit the device you can still always root and ROM.
If your on the AT&T network and are waiting for an Android phone with a gamepad your wait is over. On September 18th (as in a week away) AT&T will have the Sony Ericsson Xperia Play 4G. Not only can you now get this device but its going to cost only $49.99 with a 2 year contract. This Playstation phone is a gamers dream with a full slide out gamepad.
Sony Ericsson Xperia Play 4G Features:
1 GHz CPU
Adreno 205 GPU
Android 2.3.3 Gingerbread
4 inch 480×854 display
60 fps graphics for gameplay
5 MP rear camera
Front VGA Camera for video chat
The Xperia Play even though stating that it is a 4G phone will actually be running on AT&T's HSPA+ network and not a truly 4G network. The device will come with a multimedia dock station that will turn the phone screen into a clock and a MC100 music cable to allow the phone to be connected to external speakers.
On top of the accessories your Xperia Play will have some free really cool games like Dungeon Defenders Second Wave, Asphalt 6 Adrenaline, Star Battalion, Madden NFL 11, The Sims 3, Tower Bloxx, and Crash Bandicoot.
We aren't sure how well the phone will sell on AT&T although it does hit a demographic that AT&T currently does not support well. Let us know if you get your hands on one and what you think.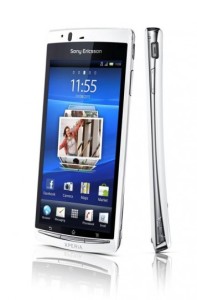 Sony Ericsson announced to day at IFA their new flagship Android phone, the Xperia Arc S. They let everyone know the Arc S will be released this October and seems to be a rather impressive device.
Sony Ericsson Xperia Arc S Features:
4.2 inch LED screen with Sony's Reality Display
1.4 GHz Snapdragon processor
8.1 MP Camera with 3D and 2D sweep panorama
View video in 3D via HDMI
Will come with Music Unlimited and Video Unlimited
"Nikolaus Scheurer, Head of Product Marketing at Sony Ericsson said: "Xperia™ arc S is the fastest and most entertaining Xperia™ to date and it clearly demonstrates how the Xperia™ family are the best smartphones to experience great entertainment services such as Music Unlimited and Video Unlimited."
The Sony Ericsson Xperia Arc S will be a quarter faster than its predecessor. There is no availability or pricing as of right now but we will tweet the information as it comes available.
Manufacturers like Motorola, Samsung and HTC have been pushing out high end Android phones like crazy and it seems like Sony Ericsson is trailing pretty far behind. Sony Ericsson is hoping to change this with the release of the Sony Ericsson Nozomi.
The Nozomi was originally to be released as a Japanese market exclusive but is said to be a globally released phone as of today. Rumors collected around Sony Ericsson is that the device will have a 1.4 GHz processor with a 4.3 inch 720p display. We aren't sure if the 1.4GHz processor will be dual core or not but can assume it will not be.
The Nozomi will still be released in Japan first as the SO-o2D followed by the global release with model number LT26i. There are also rumors that the Nozomi will be the Xperia Duo although no word as of now.
We will be sure to let everyone know as we have more information on the Nozomi as we get it. We will be following Sony Ericsson closely to see what comes out of it.
Sony just released that they will be updating ther existing Xperia models released this year with Gingerbread. On top of this they have announced a new phone named the Sony Ericsson Xperia neo V which will take 3D panoramic photos.
Sony Ericsson Xperia neo V Features:
Android 2.3 Gingerbread
1GHx processor
3.7 inch 854 x 480 touchscreen
2MP Front facing Camera
5MP Rear Camera
HDMI out
Somehow this device is supposed to capture 3D panoramic images with one camera (your guess is as good as mine). This device also meet's Sony Ericsson's GreenHeart seal meaning it meets certain eco-friendly criteria.
The Xperia neo V is supposed to be released some time in Q4 meaning if you get one it will likely be for Christmas. This being said we aren't sure how well this device will do with some of the heavy hitters like Apple and Samsung releasing powerful phones only a few months before this mid ranged phone is released.
Sony Ericsson has just announced that they are releasing a major software upgrade on their 2011 Xperia phones. Some of the features that will be added and improved are:
The latest version of Android software (Gingerbread) including Google Talk with Video Chat for smartphones with front-facing cameras.
Updated Facebook inside Xperia™ which allows users to like, share, and discover on Facebook faster and easier; users also have the ability to share games, apps and songs directly to Facebook™.
Enhanced camera capabilities from Sony, including 3D sweep panorama
Connectivity to USB peripherals (mouse, keypad, or game controller) through the Sony Ericsson LiveDock™ multimedia station.
Swipe to write which allows for text input by swiping the finger from one letter to the next.
Screen capture from anywhere on the phone.
This update will be available for most of Sony Ericsson's devices that have been rolled out this year. The OTA update will be rolled out in pieces starting in October. See the video below for more information.
If you are interested in the Press release by Sony Ericsson on the Xperia 2011 update see below:
25 August 2011, London, UK – Sony Ericsson today announced new functionality and features to its 2011 Xperia™ smartphone range with a comprehensive software upgrade from October 2011. Consumers with 2011 Xperia™ smartphones will benefit from improvements to Sony Ericsson's unique Facebook inside Xperia™ offering and 3D camera functionality from Sony. The upgrade also allows consumers to enjoy the full benefits of the Android Gingerbread platform including Google Talk with Video Chat.

Sony Ericsson's unique social experience provided by Facebook inside Xperia™ has been super-charged enabling Xperia users to like, share and discover on Facebook in a faster, easier and more intuitive way. The new functionality aims to make entertainment more social by giving users the ability to share and discover apps and games with friends through Facebook.

The latest camera enhancements from Sony introduce 3D sweep panorama technology so that images can be captured and then viewed in 3D by connecting the phone to a 3D TV using the HDMI output.

"With this software upgrade, we are bringing a wealth of new and really entertaining experiences to all our 2011 Xperia™ smartphones, including those already in consumers' hands today,"said Nikolaus Scheurer, Head of Product Marketing at Sony Ericsson. "Our users will get to enjoy new features from Google, an even richer Facebook integration, and enhanced camera functionality from Sony."

Xperia™ neo V is one of the first new products to launch with the new software and will include all the features like Google Talk with Video Chat, 3D sweep panorama and enhanced Facebook inside Xperia™ functionality. Building on the success of the original Xperia™ neo launched earlier this year, Xperia™ neo V takes the latest Android software for smartphones and the best of Sony entertainment experiences, including Reality Display with Mobile BRAVIA® Engine, to even more markets. Sony Ericsson Xperia™ neo V will be available globally in select markets from Q4 2011.

The software upgrade will be available in select markets through a phased roll out starting from October 2011. Xperia™ owners will receive a notification instructing them to instantaneously download the software over the air via 3G or WiFi. Alternatively, they will have the option to connect to a computer and download it via PC companion.

Upgrade at a glance:

Xperia™ smartphones to be upgraded to the 2.3.4 version of the Gingerbread platform with new features including Google Talk with Video Chat for smartphones with front-facing cameras
Updated Facebook inside Xperia™ functionality for enhanced like, share and discover abilities
Xperia™ smartphones introducing world's first 3D sweep panorama functionality powered by Sony.
The software upgrade enables consumers to turn their Xperia smartphone into a mini-mobile PC by connecting USB peripherals (mouse, keyboard or game controller) to Sony Ericsson LiveDock™ multimedia station. Connect the smartphone to a TV via HDMI to get a big screen experience.
Swipe text input – text input by swiping the finger from one letter to the next
Screen capture – allows the user to share a screen grab from anywhere in the phone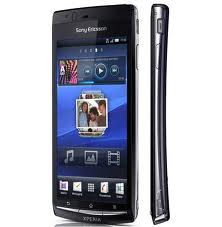 Sony Ericsson has pushed out an update to their European Xperia Arcs. This update will put the Firmware to version 4.0.A.2.368. If you haven't already gotten this update all you need to do is plug your Xperia Arc into your computer and open up your PC Companion software. If you don't have the software then just get the OTA update by going to "Settings -> About Phone -> Software Update".
Some New Features in Firmware 4.0.A.2.368:
xLoud – boosts your music when played through the speaker
Stereo recording – shoot video with high-quality stereo sound
Digital home – enjoy entertainment content stored in your phone on DLNA certified media devices
New themes and Landscape mode for your home screen
We have a leaked image and some rumored features for those of you looking forward to the Sony Xperia Duo.
Sony Ericsson Xperia Duo Features (rumored):
Android OS (Gingerbread)
1.4GHz dual-core processor
NovaThor A9500 chipset (2 A9 cores & Mali-400 graphics)
Qualcomm's Latest Snapdragon design
4.5 inch qHD display (Bravia Engine)
12MP Camera
2500mAh battery
Sony is always improving with each device they release and the Xperia Duo dual-core powerhouse is no exception. I mean a 12 MP camera, its the little things that make this phone stand out in a world of hundreds of devices.
PRESS RELEASE
Android has quickly become the most used mobile operating system for not only phones but tablets as well. With Android users increasing rapidly, online resources for these devices are also increasing. When looking for information on a new phone that your interested in or trying to find a way to modify the one you already have, consider the following:
Information on New Android Devices
There are over 500,000 Android Devices activated every day and only a few great resources on the devices available outside of the biased reviews from carriers and manufacturers. When looking for the perfect Android phone for your needs (and wants) its important to look at an unbiased review.
Rooting your Android Device
Once you have the new device that you feel is the latest and greatest (after looking around for days i'm sure) its time to unlock all of the features your new device is capable of. Rooting your phone while slightly dangerous (depending on the method) is worth every worry along the way. Some of the reasons you will want to root would be installing custom ROM's like CyanogenMod or Tethering without paying a carrier for the plan using an app like Barnacle and for some users (AT&T users i'm talking to you) its as simple as being able to install apps from sources other than the Google Android Market.
Currently while we have only been around a few months now we have all kinds of instructions on rooting and modifying your Android Devices. This site does not stray from Android Devices much but also includes news and information on Android Carriers and Device Manufacturers.
Sony Ericsson has promised the Gingerbread update for their Xperia X10 that will be available very soon. We can see how close it is to release by their release of the following video.
Its nice to see the Xperia X10 keeping up with the competition. Sony has been a slow mover in the past when it comes to their android devices although it looks like things have changed. We thank Sony Ericsson for releasing this Video.
The Sony Ericsson Xperia ARC is one of the top five phones currently available running Android (so of course it can easily be rooted).  We have the easiest way to root your phone here.
Sony Ericsson Xperia Arc Root Instructions:
Enable USB Debugging mode on your phone (settings … applications … development … check USB Debugging mode)

Make sure USB debugging is enabled

Make sure you have an SD card formatted and in the phone

Transfer the APK on the phone and install it (download the apk here)

Open the APK and press the root button

Wait a few minutes and the device will reboot, be patient it can take a few minutes

Make sure the Superuser app is installed and working

You now have your Sony Ericsson Xperia ARC rooted Using the Gingerbreak method.
As always Android Advice is in no way responsable for the use of this information or apk file.  You root your phone at your own risk.
---