Welcome to Android Advice and Tutorials.
---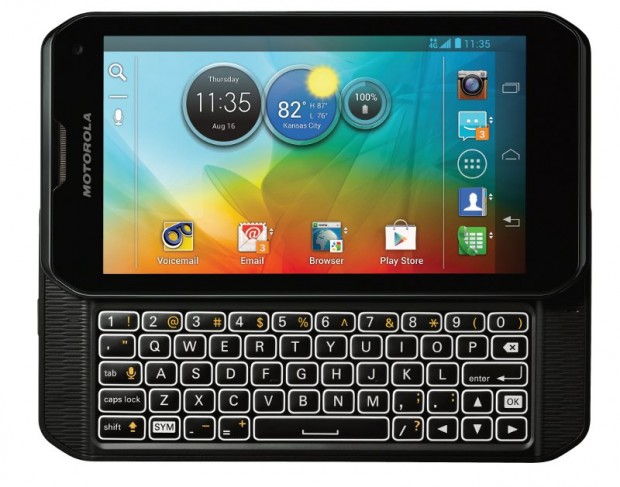 The Motorola Photon Q on Sprint is now getting a maintenance update version Q 7.7.1Q-6_SPR-125_ASA-10, bringing bug fixes and some great new features. This is not the Android 4.1 Jelly Bean update although you will notice an overall improvement to your Photon Q after this update.
Sprint Photon Q Update Q 7.7.1Q-6_SPR-125_ASA-10 Features:
Improved text messaging when requesting usage and upgradeability through Sprint Zone; seamless international text messaging; Improved MMS functionality
Enhancements for WiFi hotspot in GSM/UMTS mode and adding new WiFi connections; select number of users to access Wi-Fi hotspot
Random power cycle when using Wi-Fi Direct
Manually send or auto-sync emails from outbox
Faster launch and playback using the YouTube application
Improved browsing with Google Chrome for Android Mobile Browser
More easily import contacts from SD card
Improved music playback, both streaming from Amazon Cloud or Internet Radio services and music saved to the phone – minimizes occasional skips or -repeats
Now supports 1080p HD video capture, and enhanced video settings for more responsive playback
Easier creating and accepting calendar meeting notices on the phone
The update has started now but is rolling out in stages, so it could take up to two weeks for it to hits yours. If you haven't received the update yet be patient, if you have updated already then please let us know your experience via a comment below.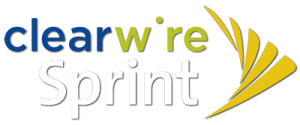 Sprint now officially holds the controlling interest in Clearwire putting them at 50.8% up from 48.1%. With Softbank's acquisition of Sprint on Monday they are finally out of there financial struggle putting them in the position to acquire the controlling interest in the still struggling Clearwire. Now that these companies have combined interests we should see Sprint grow more like the its larger competitors that it has the last few years.
Sprint Nextel was able to get its hands on the controlling interest by paying Clearwire's founder, Craig McGraw, $100 million to raise Sprint's stake in the company. The control was a strategic move for Sprint to gain access to more of Clearwire's LTE Network. Sprint easily worked its way in due to the fact that they are Clearwire's number one customer and Clearwire's fail with WiMAX causing it huge struggles.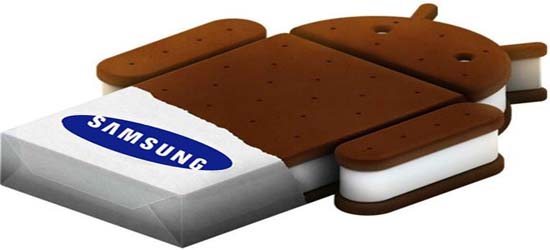 With Android 4.0 Ice Cream Sandwich being almost a requirement now when looking for a new phone Samsung is letting us know what devices they will update with the popular current Android OS. Samsung has been slow with their Android 4.0 updates although they have released a list of devices that will get the update by carrier. The following are confirmed ICS updates to come although not all devices that will get the update may be listed.
AT&T Samsung Android Phones Getting Android 4.0 ICS:
Galaxy S2 (SGH-i777)
Galaxy S2 Skyrocket (SGH-i727)
Galaxy Note (SGH-i717)
Captivate Glide (SGH-i927)
Nexus S (SGH-i9020A)
Galaxy Tab 8.9 (SGH-i957)
Sprint Samsung Android Phones Getting Android 4.0 ICS:
Galaxy S2
the Epic 4G Touch (SPH-d710)
Verizon Samsung Android Devices Getting Android 4.0 ICS:
Galaxy Tab 10.1 (SCH-i905)
Galaxy Tab 7.7 (SCH-i815)
Galaxy Tab 7.0 Plus Wi-Fi (P6210)
Galaxy Tab 8.9 Wi-Fi (P7310)
Galaxy Tab 10.1 Wi-Fi (P7510)
There has been no mention of T-Mobile updates although Samsung has stated that "We are in close communication with T-Mobile to ensure that eligible devices are upgraded to Android 4.0 Ice Cream Sandwich in the coming months and will provide updates as we have additional details to share." We can assume such devices as their version of the Galaxy S2 will be getting the update although thats about all we can say for sure right now.
Source: Samsung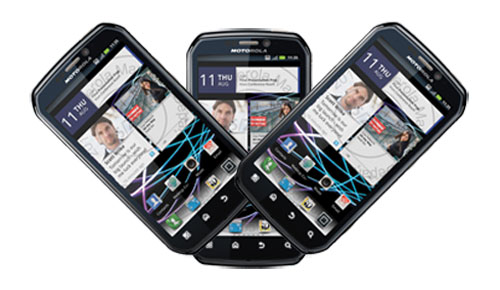 Last year Motorola offered up Sprint's first flagship Android phone the Motorola Photon 4G. The Photon 4G was Sprint's version of AT&T's Motorola Atrix 4G with its dual-core processor and qHD display. We have heard about a sequel to the Photon 4G that may be released soon on Sprint's Now Network. With Sprint's new implementation of their LTE Network Motorola is rumored to have a new Photon 4G for the network calling it the Motorola Photon Q 4G LTE.
While we don't have much information on the new device as its currently still rumored with only bits and pieces of information on it. We can already assume it will at least have a dual-core processor but more likely a quad-core with a 720p HD display and the same look and feel as the original Photon. We will let you know when we get a price and release date but for the time being we will just wait for more information.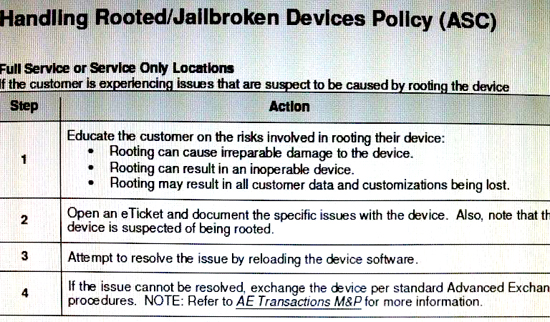 Another point to Sprint for now supporting rooted Android devices. Sprint sent out a new policy for their customer support for handling Rooted Android devices that can still allow warranty service to be active even when rooted. Most carriers will tell you that your rooted device is not supported anymore and that your warranty is gone but now Sprint has taken action to be different and improve their customer support.
The new policy states that the representative should make sure that the user is aware of the risks involved in rooting their devices such as irreparable damages, inoperablity of the device and data customization loss that can be incurred. This being said they will still open a ticket documenting the issues and try to resolve the issues. In some cases if the issue cannot be fixed they are now authorized to actually exchange the device.
Sprints Policy Handling Rooted Devices(ASC):
Educate the user on the risks involved in rooting their device

rooting can cause irreparable damage to the device
rooting can result in an inoperable device
rooting may result in all customer data and customizations being lost

Open an eTicket and document the specific issues with the device. Also note that the device is suspected of being rooted.
Attempt to resolve the issue by reloading the device software
If the issue cannot be resolved, exchange the device per standard Advanced Exchange procedures. NOTE: Refer to AE Transactions M&P for more information.
While Sprint may or may not replace the device if damage is caused by rooting it they are making an attempt to help even those that root and mod. Sprint has proven to be loyal to its customers and has proven to be a favorite carrier for Android devices. This could cause an increase in the molding community supporting Sprint devices along with building a better relationship between Sprint and their customers.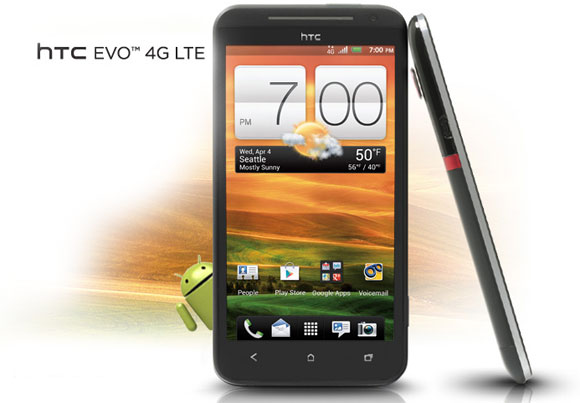 According to a few reputable Android sources customers of Sprint could see the release of the EVO 4G LTE May 18th. With AT&T just announcing the release of the HTC One X on May 6th its good to see Sprint may be keeping up. With the EVO line being one of the most popular Android line ever and Sprints only real flagship device the "Now Network" should see a lot of love from the release of the EVO 4G LTE.
The EVO 4G LTE will be supported by a 28mm Snapdragon S4 processor and an HD screen. The EVO LTE will also be Sprints device to compete with not only AT&T's HTC One X but also Sprints own Galaxy Nexus releasing next week. The EVO LTE like the Galaxy Nexus will run Android 4.0 Ice Cream Sandwich although with the popularity of the EVO line on Sprint we will assume the LTE will win this battle for them at least.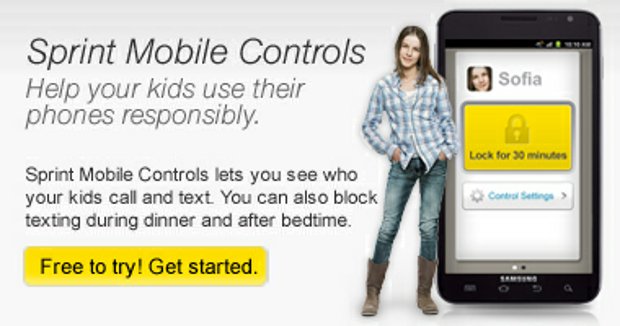 Sprint has put out an ad for their mobile controls that curiously shows what looks like a Samsung Galaxy Note in the ad. While we don't have definitive information on a release of the Phone tablet hybrid on the "Now Network" you have to take this ad as a sign that they will be getting the popular device at some point soon.
This could be a marketing mishap or even a graphic designer that just happened to find an unbranded image of a Galaxy Note and figured it fit but those on the Sprint network can at least have the hope that it may hit the carrier in the coming months.
Sprint plans on rolling out a program for their customers that will buyout their current contract early with a small fee to upgrade. The program will reset their early upgrade eligibility so users can sign a new two year contract and upgrade their device. The program will be available to Sprint customers between 2/12/2012 and 04/14/2012.
Customers that are not Eligible for the Upgrade Buyout:
Customers that have upgraded less than eight (8) months ago
Corporate Accounts
Customers in collections
Airave and tablet accounts
iDEN devices
Fee Breakdown for customers planning on using the buyout:
$165 – Customers with a 9-11 month old contract
$125 – Customers with a 12-14 month old contract
$95 – Customers with a 15-17 month old contract
$55 – Customers with a 18-21 month old contract
$36 – All others
This is good news for Sprint and its customers. With all of the new devices available you can surely find one you would rather have than the old one your working off of right now.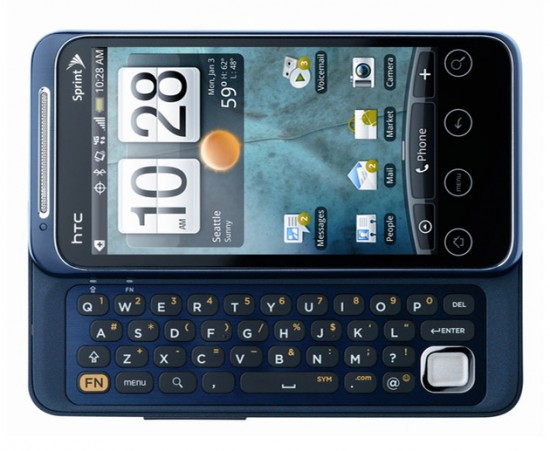 Sprint announced today that their HTC EVO Shift 4G will be getting a software update to version 2.77.651.3. The update looks to be a very small one that should start hitting handsets now. Nothing we notice will effect the average user from a noticeable standpoint.
HTC EVO Shift 4G 2.77.651.3 Update Features:
Security Update
Updated Peep client (to align with Twitter)
Battery life improvements
This security update seems to be the one for the Shift 4G to remove Carrier IQ from the device as Sprint has been doing with all new updates to their devices. Go ahead and check now manually through your phones settings if you want it now, or you can wait for it to be pushed OTA (over the air) on February 7th.
Virgin Mobile is a prepaid division of Sprint that offers unlimited data to all of its users. On March 23rd the unlimited data will be throttled when reaching certain markers.
While Virgin Mobile will still offer its members unlimited data they will only get the 3G speeds until they hit 2.5 GB of data use and the speed will drop to a creeping 256kbps after that until the end of the month.
Sprint being the Corporate part of Virgin Mobile using most of their marketing to talk smack about other carriers that throttle their speeds (ironic right?). At least for now Sprint is not saying anything about throttling their unlimited data plans and since this is their claim to fame for the iPhone 4 we assume it wont happen any time soon.
Sprint has started to push out ota (over the air) updates to the HTC EVO Design 4G today. The main reason for the update is to remove Carrier IQ from the devices although Sprint has decided to go ahead and make a few other changes to the device. Below you can see other changes that have been made with the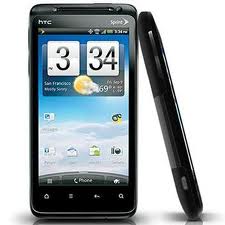 update.
HTC EVO Design 4G 4.67.651.3 Update Features:
Update to version 4.67.651.3
Security Update
Updated Peep client ( to align with Twitter)
Battery life improvements
If you don't see the update yet don't worry they have said that it could take up to 10 days for everyone to get it pushed to them. This is a minor update but we always recommend updating. Also please let us know if you notice anything that we missed.
---