Welcome to Android Advice and Tutorials.
---

Samsung has partnered with developer Mushroom Media to announce an application called Easy Phone Sync to those that own Galaxy tablets and smartphones. Easy Phone Sync is an application to allow phones to transfer content from their PC's via USB as well as importing music and media from iTunes as well as messages and contacts from iOS. The Easy Phone Sync app is free and available on the Google Play Android Market for Galaxy devices.
Get the Easy Phone Sync App Free on Google Play:
https://play.google.com/store/apps/details?id=com.galaxysync.android.app
Samsung's goal with Easy Phone Sync it to create an atmosphere for current iPhone users switching to their Android devices an easy transition. Samsung is easily the largest thorn in the side of their "equal competitor" Apple and make it known every chance they get. With the introduction of Easy Phone Sync Samsung hopes to get converts upgrading from their current iPhones to their Galaxy S III.
Easy Phone Sync Official Press Release:
SAMSUNG CUSTOMERS NOW ABLE TO TRANSFER CONTENT FROM IOS TO ANDROID FOR FREE
Exclusive licensing agreement makes Easy Phone Sync available on Samsung Galaxy devices

22nd June 2012, London, UK – Samsung Mobile UK today announced it will be making Easy Phone Sync available for free to anyone purchasing a Samsung Galaxy device. Easy Phone Sync is a simple new way for people to transfer their iPhone and iTunes media – including music, videos, podcasts, pictures, contacts and text messages – to a Samsung Galaxy device including the new Galaxy S III.

As part of an exclusive licensing agreement with Media Mushroom Applications, Samsung is making Easy Phone Sync available for free for UK customers to transfer content from their iOS device to their Samsung Galaxy device in a few simple clicks. As well as being able to access DRM free content they have purchased from iTunes music, customers can continue to use iTunes software on their PC to manage their music, videos and podcasts and keep their Android device in sync with it.

Simon Stanford, Vice President, Telecommunications and Networks, Samsung UK and Ireland said: "We're really proud to announce the launch of this new application and can't wait to hear what our new and existing customers think of it. We know that traditionally iPhone users have been reluctant to switch to an Android device because they couldn't use iTunes to manage their content. Easy Phone Sync means people can now enjoy their iTunes content on a Samsung Galaxy phone. What's more is that it's really easy for them to do, and literally takes five minutes to set up."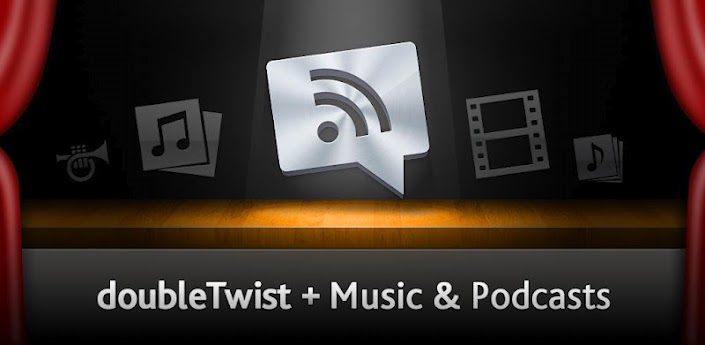 Many people use iTunes and are worried about moving to Android because of this, syncing your iTunes library to an Android device is very easy though. While there are many ways to do this we are going to cover the one we feel is the easiest and clearest. Also the process to sync your iTunes library to Android device we will be using does require a windows PC with iTunes installed on it since this is the way we have tested it.
How to Sync iTunes to Android:
Download DoubleTwist for Android from the Android Market
Run the DoubleTwist app from your Phone
Email yourself the PC download link
Install DoubleTwist on your PC via the link emailed
Run DoubleTwist once it installs and it will scan and import your iTunes Library
Connect your Android device to PC via USB
Drag Notification Bar down and Enable USB storage Mode
DoubleTwist should now detect your Android device (will show on left)
You should now be able to sync from DoubleTwist easily
NOTE: In order to play the music that you have synced with your Android device you will open the DoubleTwist Android App and play it from there.
Keep in mind that the instructions above are for syncing iTunes to your Android device via PC although the same instructions hold true to a Mac.  Feel free to drop us a line if you have any questions or feel we should add anything else.  Good luck and have fun playing your iTunes music on your Android device.
If you use iTunes for your music library and use an HTC phone you may be able to sync your Android device with iTunes. If you have an HTC Rhyme or HTC Sensation XL you can now sync with iTunes using HTC Sync. All you have to do if you have a supported device is update your HTC Sync and iTunes will automatically sync and update your device's music.
Currently you could just use Google Music for any Android device and get your iTunes to sync with it. Although if your not interested in using Google Music for your collection then this seems to be another option. Please let us know if it works for you and as we find out about additional models that are supported we will let you know.
---