Welcome to Android Advice and Tutorials.
---
The T-mobile Samsung Galaxy S3 is currently getting an update to Android 4.1.2 that adds multi-window support. This update comes in the form of an OTA (over the air) update to the Samsung Galaxy S3 on T-mobiles network bringing it to software version T999UVDMD5. The major update to the device is the multi-window feature which allows you to concurently split between two running applications. Currently the update comes in at around 186 MB so it may be a good idea to connect to Wifi before starting the process.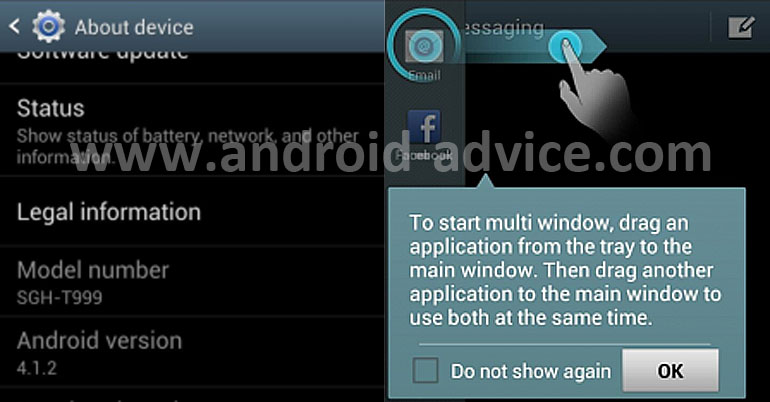 Galaxy S3 Android 4.1.2 version T999UVDMD5 Features:
Android version 4.1.2
Software version T999UVDMD5
Multi-Window
Auto-pairing via NFC
enhanced Camera options
Sound Balance
Paper Artist
Samsung Gallery
Blocking Mode
Easy Mode
Again the update is around 186MB so you may want to connect to wifi to download it. Also be sure you have at least 50% battery before beginning to avoid any issues that a dead battery could cause. If you haven't received the notification that the update is available you can manually check by going to "Settings -> About Phone -> Software Updates". On a side note you can wait and get the update via Samsung Kies although that will not be available until June 16th. Please let us know when you get the update and anything you notice good or bad via comments below.

A couple days ago Samsung posted the source code for AT&T and T-Mobiles version of the Galaxy S III. Samsung's posting of the source code is for the SGH-I747 for AT&T and SGH-T999V for T-Mobile so that developers can go crazy on the device with mods, apps, roots and whatever they want really. While your average Android user will not know what to do with the source file it is a piece of gold for those that do. The most useful aspect of the source codes release is that the average Android user will get most of their ROM's and root access from this file.
Download the AT&T Samsung Galaxy S III Source File Here
Download the T-Mobile Samsung Galaxy S III Source File Here

If you have an HTC One S on T-Mobile you will be happy to know that there is an update coming to your device in a few hours. The update has been slated to be released May 31st and includes some improvements and minor bug fixes. The update will move the software version from 1.53.531.76 710RD to software version 1.84.531.2 710RD.
HTC One S 1.84.531.2 710RD Update Features:
Resolves goodbye splash not appearing when powering off due to low battery.
Resolves voicemail indicator not appearing while using Wi-Fi calling.
Improvements to Wi-Fi Calling
Improvements to camera stability
Resolves signal fluctuation
While we aren't sure if the update will remove root access on rooted devices nor do we know how rooted devices will react to the update in general. If your not running the stock ROM you may want to hold off for others to get the update that don't mind being guinea pigs.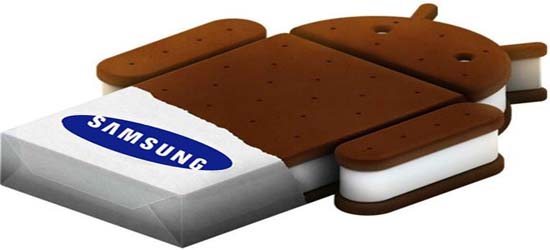 With Android 4.0 Ice Cream Sandwich being almost a requirement now when looking for a new phone Samsung is letting us know what devices they will update with the popular current Android OS. Samsung has been slow with their Android 4.0 updates although they have released a list of devices that will get the update by carrier. The following are confirmed ICS updates to come although not all devices that will get the update may be listed.
AT&T Samsung Android Phones Getting Android 4.0 ICS:
Galaxy S2 (SGH-i777)
Galaxy S2 Skyrocket (SGH-i727)
Galaxy Note (SGH-i717)
Captivate Glide (SGH-i927)
Nexus S (SGH-i9020A)
Galaxy Tab 8.9 (SGH-i957)
Sprint Samsung Android Phones Getting Android 4.0 ICS:
Galaxy S2
the Epic 4G Touch (SPH-d710)
Verizon Samsung Android Devices Getting Android 4.0 ICS:
Galaxy Tab 10.1 (SCH-i905)
Galaxy Tab 7.7 (SCH-i815)
Galaxy Tab 7.0 Plus Wi-Fi (P6210)
Galaxy Tab 8.9 Wi-Fi (P7310)
Galaxy Tab 10.1 Wi-Fi (P7510)
There has been no mention of T-Mobile updates although Samsung has stated that "We are in close communication with T-Mobile to ensure that eligible devices are upgraded to Android 4.0 Ice Cream Sandwich in the coming months and will provide updates as we have additional details to share." We can assume such devices as their version of the Galaxy S2 will be getting the update although thats about all we can say for sure right now.
Source: Samsung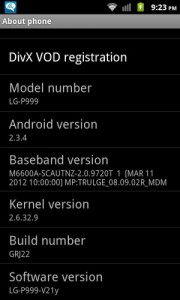 There is a minor update to the T-Mobile G2X that can be found via the LG Mobile Support tool. Before you get too excited this update is very minor and is not Android 4 Ice Cream Sandwich. The update brings the device to software version LG-P999-V21y and to Android 2.3.4. You wont notice much besides the Baseband version changing and Google+ added to the ROM.
This update supposedly increases the G2X battery life a bit but not to an extent that we have noticed to this point. Still the same hardware heavy but software buggy device that it started out as and we aren't sure that the G2X will ever even see Ice Cream Sandwich. If you get the update let us know if you see some great addition that we may have missed.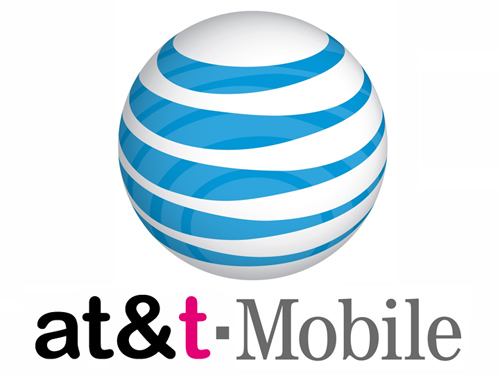 After nine months of pursuing T-Mobile USA, AT&T has pulled out of bidding. This comes soon after the FCC and Justice Department started to get involved to ensure consumer choice and controlled prices in the market. We have all been following this merger and expected it to end this way once the Justice Department got involved.
AT&T Chairman and CEO Randall Stephenson says that this in no way will slow the success of AT&T nor will it stop future investments.
"To meet the needs of our customers, we will continue to invest… However, adding capacity to meet these needs will require policymakers to do two things. First, in the near term, they should allow the free markets to work so that additional spectrum is available to meet the immediate needs of the U.S. wireless industry, including expeditiously approving our acquisition of unused Qualcomm spectrum currently pending before the FCC. Second, policymakers should enact legislation to meet our nation's longer-term spectrum needs."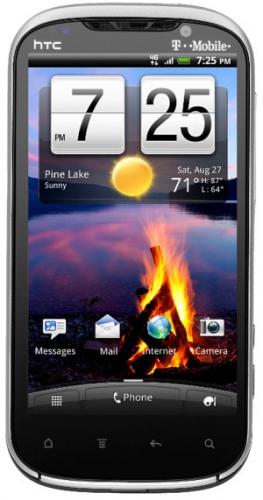 The HTC Amaze 4G is getting an OTA (over the air) update now to fix various bugs and Wifi calling. Some of the bugs that are being repaired you will not notice although there are a few features that will be improved or fixed besides Wifi calling.
HTC Amaze 4G Update Features:
Bluetooth connection improvements
Clock widget fix for time zone change
Twitter application improvements
Wifi connection improvements
While this isn't a huge update to say a new OS or anything the update is worth it for the Wifi calling feature. If you aren't getting the update yet you can always manually check. Either way be patient it will be on your Amaze 4G in no time.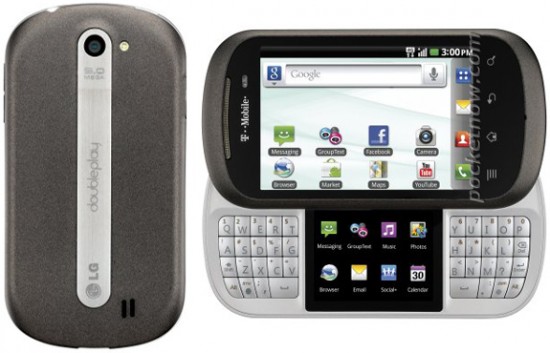 Some time ago we saw a device that was to be released by T-Mobile that has a slide out keyboard and a secondary screen. This second screen is smaller than the primary one and shows up in the middle of the keyboard. Thanks to PocketNow we have a screenshot above.
The bottom secondary display is a 320×480 display that by the image appears to be an app tray for your most used apps. We don't currently have much information on the LG DoublePlay besides what you see above. According to the buzz around the Android community the device will have a price tag of $150 and will be released November 2nd.
Anyone waiting to see if the Nexus Prime would make its way to AT&T the answer is yes. The Samsung Galaxy Prime or Nexus moving through the FCC as model number GT-i9250 was approve under the AT&T and T-Mobile brands.
There has been a lot of anticipation for this device over the last few months. Its nice to see the Nexus Prime finally getting close to its release. As we find out more we will let you all know.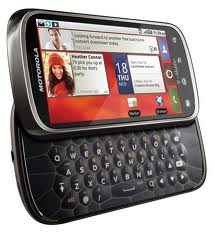 While the Cliq 2 isn't among the popular most popular phones, those that have it will be getting the Gingerbread update soon. There was a leaked Gingerbread ROM that has been said to be the actual Gingerbread software from Motorola.
This official ROM that has been leaked will not be released to the public until those that have it achieve root on it. Due to demand they may not have root on the build for a while now but even with a delay I would assume it will be a few weeks worst case.
As we get more information on the Official Gingerbread update and/or the rooted Gingerbread build, we will let you know here at Android Advice.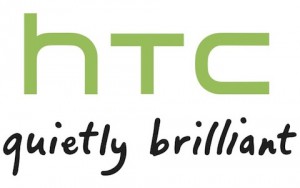 What we have previously called the HTC Ruby seems to be what HTC will be name=ing the HTC Amaze 4G when it hits T-Mobile. This is another in a long line of high end phones that HTC has been pushing out this year.
HTC Amaze Phone Features:
Android 2.3 Gingerbread
Dual-core 1.5 GHz Processor
4.3 inch qHD display
1GB of RAM
8 megapixel rear camera
front camera
We look forward to playing with this new HTC Amaze 4G and hope that its everything that it seems to be.
---