Welcome to Android Advice and Tutorials.
---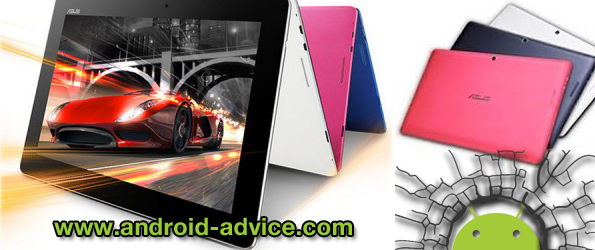 We have seen the rumors of the ASUS MeMo Pad 10 flying around but ASUS has now officially announced the new Android device. This new tablet however has been unveiled for only one market for the time being. ASUS showed their new Tablet off during the Thailand Mobile Expo but will not know much more about the global release until Mobile World Congress later this month.
ASUS MeMo Pad 10 Confirmed Specifications:
Android 4.1 Jelly Bean
10.1 inch WXGA display
Quad-core 1.2GHz NVIDIA Tegra 3 processor
1GB RAM
16GB internal storage
1.2 MP front camera
5 MP rear camera
MicroSD slot for expanded storage
While only unveiled in Thailand at THB 10,900 we can equate the price to around $360 in USD. The new MeMo Pad 10 will be released with model number ME301T and available in a few different colors including pink, blue, and white.
With all of the competition in the Android Tablet market how do you see this new device released by ASUS stacking up against those of the Galaxy Note 10 and Nexus 10? We can assume that with the lower price tag of around $360 that it will sell but those that are already addicted to the Samsung and Google tablets it may be a hard one to move into.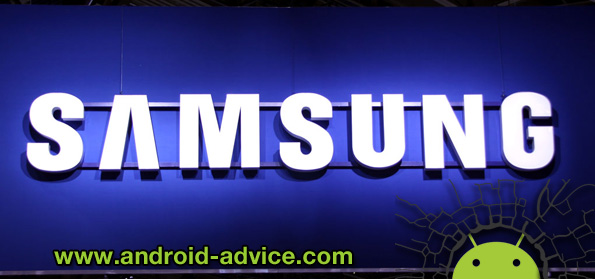 We all look forward to seeing Samsung's new products, lets be honest they are the best in most cases. It looks like they are now getting ready to announce their next Galaxy Tab in the popular lineup of Android tablets, the Samsung Galaxy Tab 3 Plus.
Based on the few specifications that we have found online (very few mind you), this will create competition for the Samsung made Google Nexus 10. Samsung being the manufacturer and the 2560 x 1600 display alone make this tablet worth looking into. We also hear that the Galaxy Tab 3 Plus will come out of the box with Android 4.1 and is rumored to also have the same overall specs as the Nexus 10. This being said we will post more detailed specs as the rumors merge with reality.
The GT-P8200 is supposedly to be announced by Samsung within the next several weeks (give it a month just to be safe). Odds are based on history and other tablets in its class we can assume the price point will be closer to the $499 mark. This being said the actual price and release date assuming this is all true should be announced this quarter.
If this becomes a reality, how likely are you to look into this new Samsung tablet? Will you be getting one if the specs and price is right, or have you already snagged a Nexus 10 and are happy with it? Let us know in the comments below.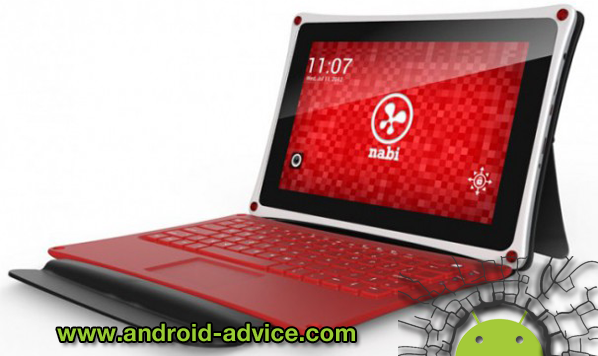 Fuhu, Inc. has come to realize that the younger generation is a relatively untapped opportunity for Android devices, there are iPads and Nexus devices for adults and many kid tablets but what about the teenagers and pre-teens? They have announced their fully customizable Nabi XD tablet that runs Android Jelly Bean.
This tablet is not the weaker kids tablet like many on the market right now but sports a quad-core Tegra 3 chip and a nice 10.1 inch IPS HD display. On top of this it has its own custom user interface called Kanzi UI that is simply a tiled grid of dynamically updating widgets or apps. Users of the Nabi XD can define time and location based rules to determine what the tablet will allow in that location or at that time. For instance Facebook and other social apps may be blocked when the user is supposed to be doing chores or homework with others like internet and research apps fully functional.
Official Press Release by Fuhu, Inc. about the Nabi XD:
Fuhu, Inc. Unveils nabi XD: The World's First Android Ultraportable for Tweens at $249
Fuhu, Inc. defines a new market for tablet users with its nabi XD, positioned as a tween's first tablet with a keyboard dedicated to homework, gaming, social networking and kid-safe browsing

EL SEGUNDO, Calif., Dec. 12, 2012 – Fuhu, Inc., the leader in tablets made just for kids, today unveiled the new nabi™ XD: an ultraportable tablet that combines the best of a notebook and tablet PC with an amazing 10.1-inch high-definition in-plane-switching (IPS), five-point capacitive touch screen. Positioned to be your tweens' first portable computer, nabi XD features an NVIDIA Tegra 3 4-PLUS-1™ quad-core processor, Android™ 4.1 Jelly Bean, front and back cameras, near field communications (NFC) technology, 10-hours of battery life and the 10.1-inch screen – all for only $249. The nabi XD is a first of its kind, an Android ultraportable tablet with productivity apps, incredible console quality gaming, modified parental controls for browsing and a dynamic and intelligent gadget-based user interface
that adapts based on the time of day and location.

Featuring the NVIDIA Tegra 3 4-PLUS-1 quad-core processor
nabi XD features a beautiful 10.1-inch IPS 1366×768 HD capacitive touch screen running the Android 4.1 Jelly Bean operating system. The NVIDIA Tegra 3 processor with a 5th battery saver core helps extend battery life so that nabi XD can go up to 10 hours between charges. nabi XD introduces an affordable yet incredibly powerful, ultraportable hybrid tablet and notebook solution with pad-folio and integrated silicone keyboard cover nabi XD features a sleek aluminum body that mirrors nabi's trademarked flared corner design built for a long a productive life. Fuhu designers and engineers spent countless hours ensuring that each nabi is built with unmatched precision — meticulously thinking through every little detail. The result is a beautiful, thin, light, polished and refined look that feels incredibly strong and durable. Combined with its patent-pending optional pad-folio and integrated silicone keyboard cover that provides a traditional typing feel, nabi XD is your tweens' ultimate first tablet PC.

"Smart" 3-D User Interface
In partnership with Rightware®'s Kanzi® user interface solution (UI), nabi XD is taking UIs to the next level. A tiled grid of dynamically updating gadgets, widgets and apps headlines the new UI. Pin as many gadgets as you like and move them around just the way you want. Define time and location based rules that dictate when and where your favorite gadgets show up. Want news in the morning and games in the evening? Create a rule for that! nabi XD's UI lets you create multiple home screens each with your own layout of widgets, gadgets and apps. nabi XD's home screen gadgets are designed to give you the most relevant information that you want, when you want it. Set rules for your home screens based on GPS locations, Wi-Fi networks and time, allowing you to define which home screen is the most relevant for any situation.

Incredible Gaming Experiences
nabi XD will be the first of the nabi family of tablets to feature NFC technologies. NFC allows you to sync devices simply by touching them together – Great for Bluetooth syncing or sync nabi's exclusive family of 16 figurines with your nabi XD and challenge them to amazing battles while leveling up your unique character. Watch out for the Battle KINABIs™ game and figurines made for nabi XD! "nabi XD features the most powerful specifications and brilliant display of the nabi tablet family. We are excited about what these new features bring to gaming and content," said Fuhu's CEO Jim Mitchell. "nabi XD represents a real transition in personal portable computing with an introduction of an Android-based productivity and gaming device."

Pricing and Availability
The 10.1-inch nabi XD will be available late December in limited release and mid-January nationwide. The 16 GB model will be priced MSRP $249 and 32 GB for MSRP $349. Pad-folio and numerous other accessories will be available mid-January ranging from MSRP$19.99 and MSRP$89.99.
The Nabi XD is going to have a price tag of $249 and $349 for a 16GB and 32GB version respectively. Fuhu, Inc. will be releasing the tablet the end of this month in a few locations with its International release expected in January.
Ematic has released an Android 4.0 Ice Cream Sandwich tablet for $219, it may be mid range but based on price and features its a tough on to beat. The Ematic Android tablet named the eGlide XL Pro 2 is in line with the ereaders but is a full featured tablet with specifications that are very hard to beat one of which simply being the 10-inch display.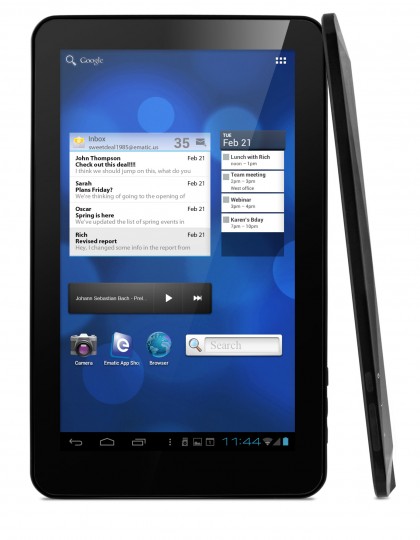 Ematic eGlide XL Pro 2 Android 4.0 Tablet Features:
Android 4.0 Ice Cream Sandwich (out of the box)
10-inch Display
1 Ghz Processor
400 mhz GPU
We aren't sure of many more features at this point although they are in a partnership with Kobo for delivery of books and the tablet is on sale at Wal-Mart stores already. We have no idea on Google features or if Google Play even comes on the device although as soon as we get a chance to hold on to one we will let everyone know.

There is an ongoing issue with Android tablets and their ability to see all Android applications on the Market. Even now with the new Google Play your Android tablet will likely not see all apps when you search the market. You can make the tablet see all Android applications that your tablet can run easily by following a few simple steps.
How to Fix Limited Market Visibility on Android Tablets:
Disconnect Tablet from PC if connected
Go to your Tablets settings
Go to "Applications -> Manage Applications"
Select the "All" tab
Scroll down to the Market and select it
Tap "Force Stop" then "Clear Cache"
Tap back (however your tablet allows)
Scroll up to "Google Services Framework" and select it
Tap "Clear Data" then "OK" then "Force Stop"
Exit back to your home screen then open Google Play (or Market)
If you get an error message its ok, Press "OK"
Hold your Power button and turn off the tablet
Turn the tablet back on and wait for it to load completely
Open Google Play (of Market) and enjoy!
This seems to work on most Android tablets although we have had a few people say that they are still having issues. Please post a comment below to let us know if it works with your tablet and what tablet you have to help others. If anyone has additional questions please feel free to comment those as well.
It looks like Philips will be releasing a new line of Android tablets to consumers in China. From what we currently know the Philips tablets will have a 7 inch display and will be running Android 4.0 Ice Cream Sandwich out of the box. The new Philips tablet will also be running a MIPS CPU instead of the popular ARM or x86 processors in most high end tablets.
Google has stated that they have plans to increase support on the MIPS processor and will bundle support in their developers kit with a compiler for it. Now that Google has taken notice and is increasing the support we may see the MIPS processor used for more than just inexpensive low end tablets. It doesn't sound like we will see this new Philips tablet in the US.

While we noticed the Lenovo IdeaTab S2109 make it through the FCC recently its now officially announced by Lenovo. The tablet wont be an iPad killer but has some great specs worth mentioning. The most notable and semi-expected feature currently is the fact that it runs Android 4.0.3 Ice Cream Sandwich out of the box and has four speakers on the device.
Lenovo IdeaTab S2109 Features:
Android 4.0.3 Ice Cream Sandwich
9.7 inch Display with 4:3 Aspect Ratio
1024 x 768 Screen Resolution
Texas Instruments OMAP processor
1 GB RAM
1.3 MP front facing camera
FM Radio
micro HDMI
microSD Card slot
SRS Truemedia Sound
8.9mm thick
Google seems to have been caught off guard with the insane sales of the Amazon Kindle Fire and have now decided it was time for them to follow suit. The Amazon Kindle Fire has sold more tablets that any other Android manufacturer to date and thus made incredible profits from its ability to only download apps from their Amazon Market (without rooting it). Google now with the mention of their Google Nexus tablet plan to do the same thing subsidizing profits from the tablets with the Google Play Market.
Google says that they should be able to sell their Google Nexus Tablets for around $200 helping to reposition the Android Market experience and putting the App sales back into their court. Google plans to debut tablets by Asus and maybe even Samsung and sell them under the Google or "Nexus" name for around that $200 price point.
While we don't have all of the details now the Wall Street Journal has confirmed that Google will be selling the "Nexus" tablet directly to consumers through an online web store. This should also keep costs down. As more information comes available we will be sure to let you know.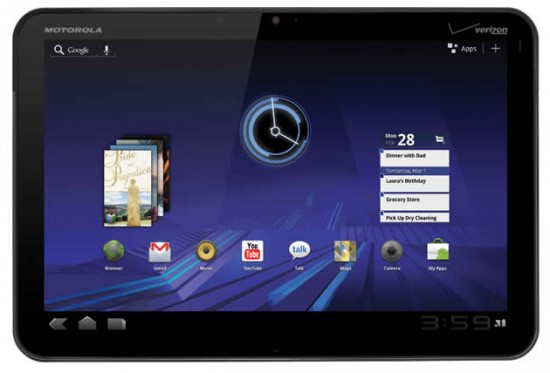 Motorola's Xoom tablet which was the first pure Google Android Experience on a tablet will be recieving an update shortly to Android 4.0.5. The Android version is still speculation although since the tablet is already running version 4.0.3 we can assume there will be some sort of update to the version number with the new update. While we don't have much infomration on the upcoming update we do know that Motorola has already sent out the soak test emails to Motorola Feedback Network members.
Obviously this will not be a major update but will probably consist of small bug fixes and a few updates to current features. It looks like as of now the update will be pushed out by Google directly and not Motorola. The update, assuming all goes well in soak testing, could hit devices within the next few weeks. If anyone involved in soak testing could comment below with anything that you notice to let other know what to expect would be great.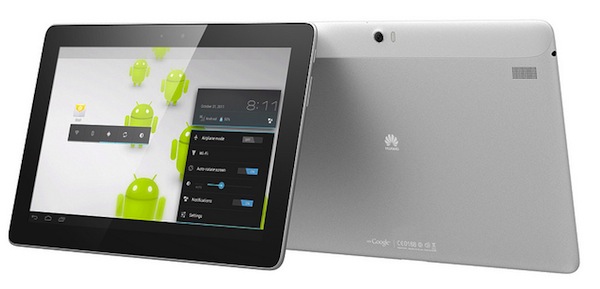 Huawei has been a great name in Android phones over the last year and now they are getting into the Tablet market with an Android 4.0 quad-core powerhouse of a tablet called the Huawei MediaPad 10. The tablet is designed to render 3D graphics like no other tablet and will prove to be a leader in Video and Gaming to date. This tablet not only has a quad-core processor but 2GB of RAM to make it scream.
Huawei MediaPad 10 Tablet Features:
8 MP rear camera
1.3 MP front-facing camera
2 GB of RAM
1.5 GHz K3 quad-core processor
Supports HSPA+21/42/84 Mbps and "a number of network standards including LTE"
10-inch, 1920 x 1200 IPS display
Dolby surround sound technology
8.8mm thin, 598g weight
Huawei has stated that the MediaPad 10 tablet will be released to consumers next quarter and that the price will vary by market. If your interested in this tablet we will be sure to update with release date and price when available closer to release.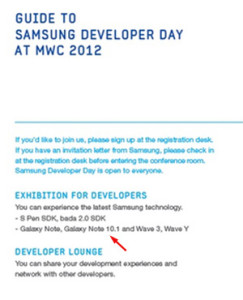 Samsung released a "Guide to Samsung Developer Day" for Mobile World Congress this year that shows a Galaxy Note 10.1. We already knew that Samsung would not be announcing the Galaxy S III at MWC so have to assume that there is a reason other than the device not being ready for prime time. We see that the S-Pen is a big focal point for Samsung and with that they state that the Galaxy Note, Galaxy Note 10.1 and Wave devices will be announced together.
The Galaxy Note 10.1 Tablet is said to be created for education, art and financial planning. This will be a device that is being promoted to students and was a commercial said to be in the works. The posting has since been removed but was supposed to be filmed early this month.
As we find out more about this Galaxy Note 10.1 tablet we will be sure to let everyone know. Either way this should be an interesting MWC for Samsung.
---