Welcome to Android Advice and Tutorials.
---
The Samsung Galaxy Note has an update to Android 4.1.1 Jelly Bean that has been leaked with build version N7000XXLS2. The leak seems to be dated October 9th so this means even with its leak it took a while to hit the main stream. This being said there is actually a build version N7000XXLS7 seen on a few Galaxy Notes which is Android version 4.1.2. The 4.1.2 has TouchWiz Nature UX skinned over it.
Since the leak we actually see available to all is Android 4.1.1 and Android 4.1.2 has been spotted (without general availability) we can assume the original Galaxy Note will update directly to 4.1.2 and skip 4.1.1 completely. If you own a Galaxy Note you can expect the Android 4.1.2 update by the end of this year.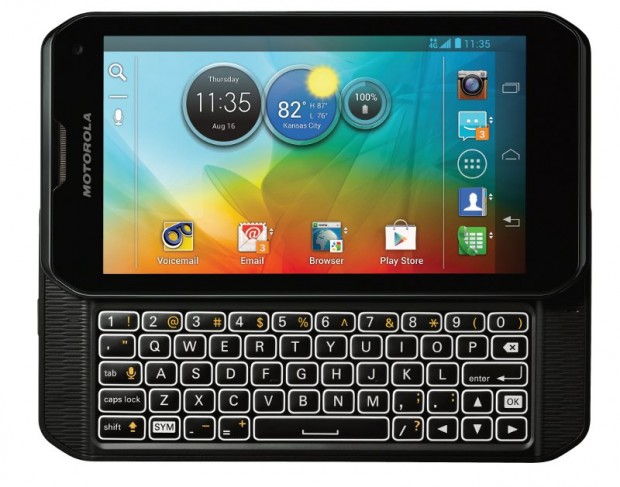 The Motorola Photon Q on Sprint is now getting a maintenance update version Q 7.7.1Q-6_SPR-125_ASA-10, bringing bug fixes and some great new features. This is not the Android 4.1 Jelly Bean update although you will notice an overall improvement to your Photon Q after this update.
Sprint Photon Q Update Q 7.7.1Q-6_SPR-125_ASA-10 Features:
Improved text messaging when requesting usage and upgradeability through Sprint Zone; seamless international text messaging; Improved MMS functionality
Enhancements for WiFi hotspot in GSM/UMTS mode and adding new WiFi connections; select number of users to access Wi-Fi hotspot
Random power cycle when using Wi-Fi Direct
Manually send or auto-sync emails from outbox
Faster launch and playback using the YouTube application
Improved browsing with Google Chrome for Android Mobile Browser
More easily import contacts from SD card
Improved music playback, both streaming from Amazon Cloud or Internet Radio services and music saved to the phone – minimizes occasional skips or -repeats
Now supports 1080p HD video capture, and enhanced video settings for more responsive playback
Easier creating and accepting calendar meeting notices on the phone
The update has started now but is rolling out in stages, so it could take up to two weeks for it to hits yours. If you haven't received the update yet be patient, if you have updated already then please let us know your experience via a comment below.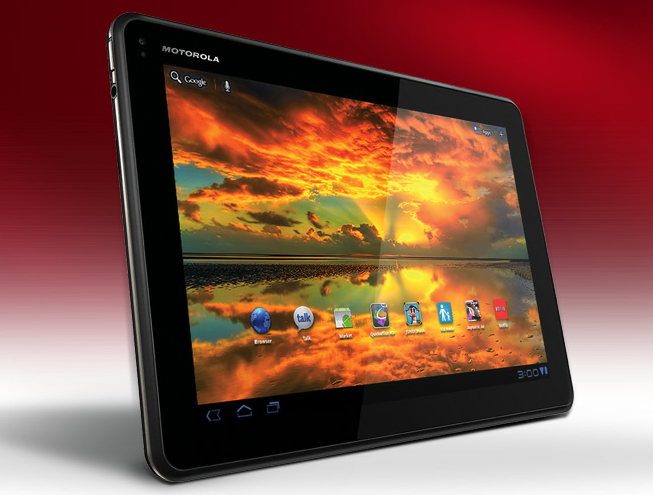 The Motorola Xoom Family Edition is finally getting the update to Android 4.0.4 Ice Cream Sandwich. The update started rolling out in the U.S. a couple days ago and has now made its way through all of the devices we own. This update previously hit the European version of the Family Edition Xoom early last month.
If you haven't already received the update to your Xoom then you can manually check for the update via "settings -> about tablet -> system updates". You will get a popup there asking if you want to check and of course you will tap "Check Now". Once it finds the update be patient as the update is around 130MB and can take a few minutes depending on your WiFi speed. Once completed you will then be asked if you want to install the update, go ahead but at this point you can walk away for a while because it will take a good fifteen minutes to complete.
If you want to see the process before updating or are having issues with the update and want to see what it should look like then watch the video below. The video does however speed through the long waits so expect a longer wait time for your installation to complete.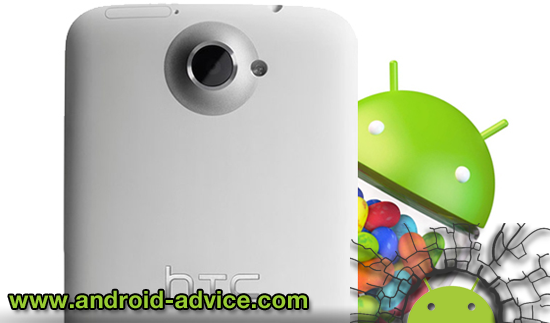 Android 4.1 Jelly Bean has started rolling out to the International version of the HTC One X. We have verified the update throughout Europe and Asia after originally starting in Taiwan. This update is only hitting the Tegra 3 powered devices, which of course is all international versions (non-US).
This new software update to the HTC One X will bring its Android version to 4.1 Jelly Bean and HTC Sense 4+ (the latest version of Sense). Some of the new features include SMS forwarding, an updated gallery, and password protection for message inbox. Also with HTC Sense 4+ there is said to be a massive 10 percent increase in performance from Google's Project Butter improvement. There will of course also be your other standard Jelly Bean features that all devices with the update can expect.
With this currently being an update for only the International versions of the popular HTC One X the US is left out for now. There is no date set to get the Android 4.1 update on the US version of the One X although we can assume with no big road blocks from carriers we will see the update in the US within a few weeks.
Sony has finally announced its Android 4.1 Jelly Bean update plans and the Android devices that will see the upgrade. While Sony has announced its upgrade plans it seems their timeline is a bit drawn out and doesn't even start until Q1 next year. The first devices that they mentioned will be getting the updates are the Sony Xperia T, Xperia TX, and Xperia V all slated for mid Q1 2013.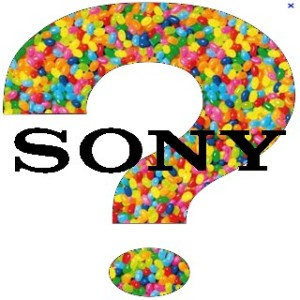 Sony Devices that will get Adnroid 4.1 Jelly Bean (no set date):
Xperia Tablet S
Xperia S and ACRO S
Xperia Ion
Xperia P and J
Xperia Go
Sony has also stated that none of its 2011 Android devices will see the Jelly Bean update including the Xperia Arc, Arc S, Play, Neo, Neo V, Mini, Mini Pro, Pro, Active, Ray, Sony Ericsson Live or Walkman. With all of this said at least Sony has taken the time to let their users know what is going on with their devices after leaving everyone in the dark for so long.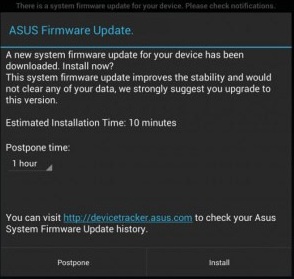 ASUS has started to push out a small update to the Transformer Pad Infinity (TF700) to fix a few WiFi, keyboard and camera issues. This is a very small update and will still keep the Android version at 4.1.1 and you will likely not even notice anything different unless you were having any of the bugs with the WiFi, camera or keyboard. There has also been talks of another update hitting soon to actually make some noticeable changes and updating the Android version to 4.1.2.
While this particular update may be small and nothing that the average user cares too much about ASUS has proven to care about its users and take care as well. As far as updates as users report bugs ASUS is number one and we hope that Motorola, HTC and others will take notes.
As always make sure that your battery is at least 50% charged before you go and try to start the update. Even with smaller updates you can ruin a device if it dies during the update. Those of you that get the update and happen to actually notice something please let us know in the comments below.
Motorola had released a timeline for upgrading their Android devices to Android 4.1 Jelly Bean and now have sent out a revised list. The new list has the devices that will see Android 4.1 and a general idea of when each device will receive the update. This new list that Motorola has released is larger than anyone anticipated and should prove a good move on their part.
Android devices on the list that are eligible for the Jelly Bean firmware update are the Droid RAZR, RAZR Maxx, RAZR M, RAZR HD, RAZR Maxx HD, Atrix HD, Photon Q, Electrify 2, Droid 4 and the Droid Bionic. While some of these devices based on location already have the update and the Bionic oddly just got ICS yesterday this gives those without the upgrade some hope.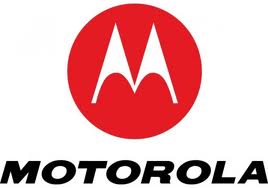 Motorola devices getting the Android 4.1 Update by the end of this year:
Droid RAZR M (XT907)
Droid RAZR HD (XT926)
Droid RAZR Maxx HD (XT926)
Motorola devices with no date but still have a promise:
Atrix HD (MB866)
Photon Q (XT897)
Electrify 2 (XT881)
Droid RAZR (XT912)
Droid RAZR Maxx (XT912)
Droid 4 (XT894)
Droid Bionic (XT875)
While this list has been released those that are holding their breath should take this as a maybe list. Motorola has not been the best at keeping their word when it comes to updates nor the timelines they are to hit the devices.
Users of the Motorola Droid Bionic on the Verizon Network are finally able to get the Android 4.0 Ice Cream Sandwich update. The update comes after a year of waiting and wondering but has started the process of pushing out yesterday October 19th. We have already had a few Droid Bionic users report they have received the over the air update and that it came in at around 368MB.
Verizon Droid Bionic Android 4.0 ICS Update Features:
Easy smooth multitasking – You will notice this in the incredible reduction in the time it takes switching between apps.
Face Unlock – new feature that has a very low usage rate although a fun feature to have just the same.
Battery improvements – battery optimization seems to be a key feature in all Android updates although with the Droid Bionic already being a great device on battery this should prove beneficial.
Direct Access Lock – users can now unlock their device directly to their text message, camera app, keypad or unlock screen. This is by far the one improvement that most will find the most useful and those that like to get the camera out quickly now have no reason to complain.
Enhanced Notification bar – Swipe to dismiss functionality of the new notification bar is a feature that many devices have and makes for a much easier experience. Also there are many visual changes you will notice.
Home screen folders – it's now easier to create folders on your home screen by simply dragging an icon over another to create a folder.
As always when updating your Droid Bionic be sure to have at least a 50% charge and connect to WiFi to be sure the process is not interrupted  Again the download is 368MB so be patient as it could take a bit to get down. If you want to check for the update manually all you need to do is go to "settings -> about phone -> system updates". If you see the popup "update available" then your good to go otherwise just try again later.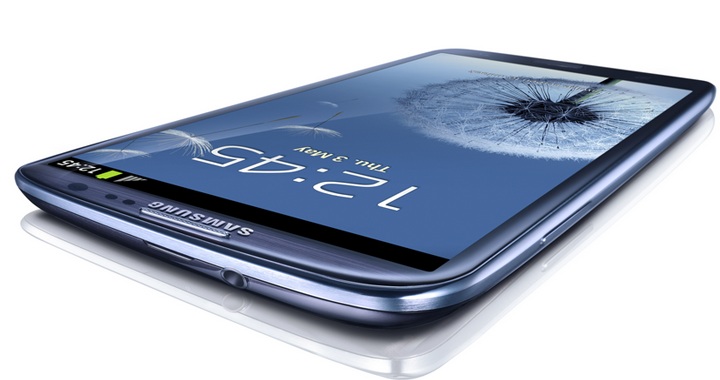 Before you get too excited the roll out is not in the immediate future and Samsung's official statement is "in the coming months". Samsung has however created an official press release titled "Samsung Mobile to Begin Jelly Bean Update with TouchWiz Enhancements for Galaxy S III Smartphones in the U.S.". This heading got us really excited and then there it was, Samsung's version of "coming soon". Samsung has also mentioned that the update may come over the air or Kies which again says nothing definitive. See the press release below:
Samsung Mobile to Begin Jelly Bean Update with TouchWiz® Enhancements for Galaxy S® III Smartphones in the U.S.
Available in the coming months, the Galaxy S III update offers the latest Android™ platform; new camera, video and customization enhancements; and access to ESPN's ScoreCenter app with custom AllShare® integration

DALLAS — October 17, 2012 — Samsung Telecommunications America, LLC (Samsung Mobile) – the No.1 mobile phone provider in the United States and a subsidiary of Samsung Electronics Co., Ltd., the No. 1 smartphone provider worldwide –continues its commitment to bringing the latest innovation to market with the rollout of Android 4.1, Jelly Bean, the latest version of the world's most popular smartphone operating system, to all Galaxy S III smartphones in the U.S. in the coming months.

The update will be made available both over the air and as a download via Kies, Samsung's content sync and software update solution. The specific timing and update method will be announced by each carrier partner, AT&T, Sprint, T-Mobile, Verizon Wireless and U.S. Cellular.

Galaxy S III owners will receive the Jelly Bean update as well as a host of new and enhanced TouchWiz features, making it a faster, richer and more responsive device experience. Samsung's best-selling flagship smartphone just got even better.

Samsung refined and enhanced the Galaxy S III experience by adding new capabilities to the camera, video and user interface, including:

New live camera and camcorder filters offer a range of new ways to spark your creativity. Warm vintage, cold vintage, black and white, sepia, color highlights (blue, green, red/yellow), and many more are selectable from the main camera screen.
Pause and resume while recording video allows users to string together multiple captured video clips from a party, birthday or sporting event into a single file with no post editing required.
Low light photo mode takes advantage of Galaxy S III's best-in-class High Dynamic Range (HDR) capabilities and offers an optimized mode for low light and indoor photos.
Pop Up Play Update: Users can now easily resize or pause the Pop Up Play picture-in-picture video window, taking full advantage of the Galaxy S III's powerful processor and large 4.8-inch screen.
Easy Mode: Easy Mode is a simplified user experience option for first-time smartphone owners, providing large home screen widgets that focus on the device essentials. The Easy widgets include both 4×2 and 4×4 arrangements of favorite contacts, favorite apps, favorite settings, clock and alarm.
Blocking Mode: Galaxy S III owners can disable incoming calls, notifications, alarms and LED indicators for a designated period of time.
Improved Usability: Users now have multiple keyboard options with the addition of the Swype® keyboard.

Android 4.1 Jelly Bean offers users a smoother, faster and more fluid experience with expanded feature functionality, including:

Google Now™: Google Now gives users the right information at the right time, like how much traffic to expect before leaving work, when the next train is scheduled to arrive at the subway station or the score of a favorite team's current game – conveniently delivered as notifications. Additionally, Google Now provides powerful voice assistant functionality across a range of domains, including weather, maps, navigation, search, image search, flight status and more. Google Now can conveniently be launched from the lock screen shortcut or by a long press on the menu button from any screen.
Rich Notifications: Notifications can now expand and shrink with a pinch to show the right amount of information a user needs. Notifications have been enhanced so action can be taken without having to launch the app first – like sharing a screenshot directly from the notification.
Automatic Widget Adjustment: Customizing the home screen is easier than ever before. Users can simply place a new icon or widget on the screen, and existing icons will move out of the way to make space. When widgets are too big, they automatically resize to fit on the screen.

In addition to the operating system update, Samsung and ESPN worked together to integrate AllShare® technology into ESPN's popular ScoreCenter® application. This means Galaxy S III owners will now be able to wirelessly push on-demand ESPN global sports coverage and highlights from the ESPN ScoreCenter app to their Samsung SMART TV™. When on the same Wi-Fi network as a Samsung SMART TV, a sharing icon will appear within the ScoreCenter video player which allows users to seamlessly push what they are watching to the TV. The ScoreCenter app with AllShare integration is available today for download through S Suggest™ on all U.S. Galaxy S III devices.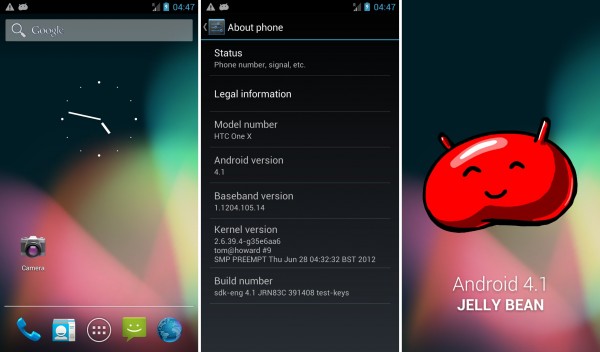 If you own an HTC One series Android phone you know there has been promises by HTC to update the devices to Android 4.1 Jelly Bean. The HTC One series of Android devices are one of the best designed and feature filled devices of the year only to be compared to the Samsung Galaxy S III. While HTC has made the promise to "listen to their customers" as well as timely updates to their devices it seems its a false sense of security.
HTC has missed many deadlines on their newer devices as well as ones that have been around for some time like the Thunderbolt and Incredible 2. Both of these devices have been slated for Android 4.0 Ice Cream Sandwich and both missed their deadlines.
With the release of the HTC One X+ which is a small upgrade from the HTC One X and not worth spending for the upgrade HTC has gone back on its most basic stance of slower phone rollout to shift focus to quality. The largest part of this promise was to only rollout new devices and the HTC One X+ is obviously an upgrade to a current model that has only been out a short time itself.
HTC was one of the first manufacturers to promise they would be releasing the Android 4.1 Jelly Bean update to their devices. More specifically the confirmation was for the One Series of devices. There was never an ETA on the Jelly Bean updates although they used to overly used term "soon". We haven't seen so much as a leaked build for the One Series which leads us to believe that soon was just a term used to keep the community interested in the device and those users that were thinking of another device to be persuaded.
From what we have heard the HTC One Series of Android devices will not get the Android 4.1 Jelly Bean update until December at best. Usually this rollout would start with the International versions and followed by the carrier specific versions. HTC has disappointed many of its users by making hollow promises and if they plan on keeping their commitments and customers happy are going to need to get on the ball with this update.
Personally we love HTC devices and usually choose the HTC counterpart of any Samsung device when talking about our personal daily use phone. This being said the winds could change if using their devices is a gamble when it comes to latest and greatest updates when promised. Please chime in via comments below to let us know how you feel about HTC's inability to keep their promises and the lack of updates to Flagship devices specifically.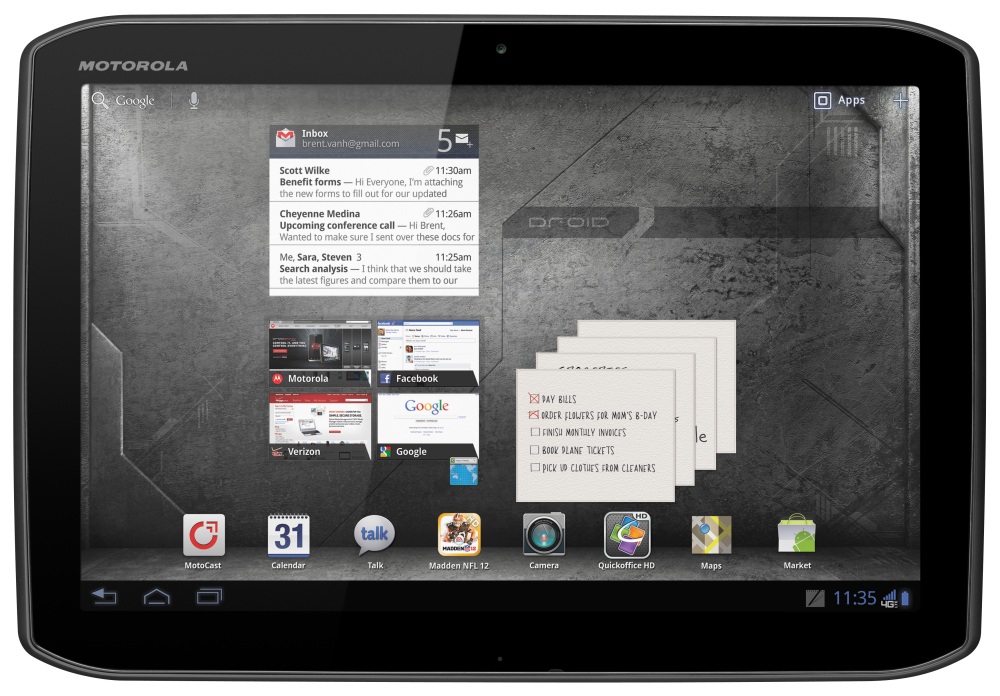 If you are carrying around a Motorola XYBOARD Wifi Edition version 10.1 or 8.2, the update to Android 4.0 Ice Cream Sandwich is now available. Motorola has started rolling out the update today so when you have time go ahead and connect to Wifi (as if you have another way) and get the update. The update seems to be a standard Android 4.0 ICS update although if you want more information read on.
Motorola XYBOARD Android 4.0 ICS Update Features:
Updated Browser with faster rendering, zoom and pan: Users can also now save pages for offline reading and request desktop versions of websites.
Swipe to dismiss notifications and recent apps: You can now dismiss individual notifications and apps from the Recent Apps list with a simple swipe of a finger.
Redesigned app launcher: In All Apps launcher, you can now simply drag an app to get information about it, immediately uninstall it, or disable a pre-installed app.
New System Font for Improved Readability: An entirely new typeface (called Roboto) optimized for high resolution screens improves readability and brings a polished feel to the user interface.
Updated "People" Application: Replaces contacts and integrates seamlessly with Google+ and other social networks.
Improved text input and spell-checking: The keyboard now features improved accuracy to make text input faster. It also now includes an in-line spell checker to make corrections easier.
Type with your voice: Now you can simply touch the microphone on the keyboard and start talking to write emails, or any other text—more than 20 languages supported. Text appears in real time, so there's no waiting for server processing.
Richer and versatile imaging capabilities: For new flexibility and convenience while shooting video, you can now take snapshots at full video resolution just by tapping the screen as video continues to record. For capturing larger scenes, the camera introduces a single motion panorama mode. You can also launch camera directly from the Lockscreen. When you shoot videos, you can now choose from a number of silly faces and other fun effects which recognize individual facial features so you can give your friends big eyes, squeeze heads, make noses bigger, or change the scenery with background replacement.
Redesigned Gallery app with photo editor: To help pictures look their best, the Gallery now offers a powerful photo editor so you can crop and rotate pictures, set levels, remove red eyes, add effects, and much more.
Richer, resizable widgets: You can expand widgets to show more content, or shrink them to save space.
Quicker screen rotation
A new setting to choose whether the power button immediately locks the device or not: shows up only when you have a pattern, PIN or password lock, it then lets you set a timer for how long it takes to lock after pressing the sleep button.
Microsoft Exchange improvements with additional EAS policies
Improved stability
Face Unlock: Face Unlock is a new screen-lock option that lets you unlock your device with your face. It takes advantage of the device front-facing camera and state-of-the-art facial recognition technology to register a face during setup and then to recognize it again when unlocking the device. Just hold your device in front of your face to unlock, or use back up PIN or pattern.
Along with the enhancements to the 10.1 and 8.2 Wifi versions of the Motorola XYBOARD you should notice quite a few bug fixes on both devices. There is still no date given for the Verizon 4G LTE version of the XYBOARD although if your waiting for it there should be more information soon. If you have received the update to your XYBOARD please let us know what you think via comments below.
---