Welcome to Android Advice and Tutorials.
---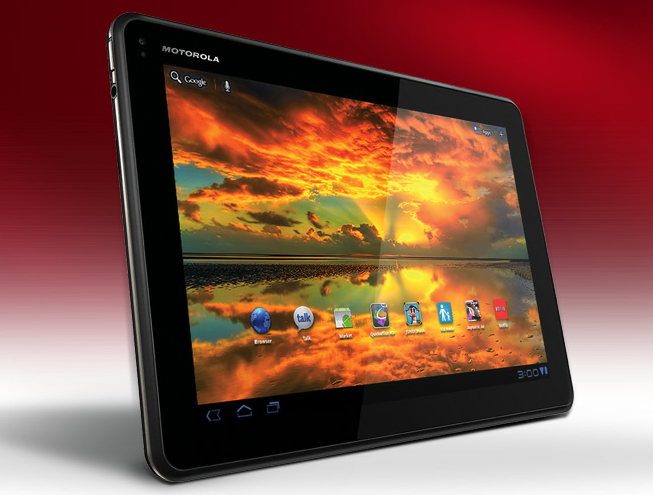 The Motorola Xoom Family Edition is finally getting the update to Android 4.0.4 Ice Cream Sandwich. The update started rolling out in the U.S. a couple days ago and has now made its way through all of the devices we own. This update previously hit the European version of the Family Edition Xoom early last month.
If you haven't already received the update to your Xoom then you can manually check for the update via "settings -> about tablet -> system updates". You will get a popup there asking if you want to check and of course you will tap "Check Now". Once it finds the update be patient as the update is around 130MB and can take a few minutes depending on your WiFi speed. Once completed you will then be asked if you want to install the update, go ahead but at this point you can walk away for a while because it will take a good fifteen minutes to complete.
If you want to see the process before updating or are having issues with the update and want to see what it should look like then watch the video below. The video does however speed through the long waits so expect a longer wait time for your installation to complete.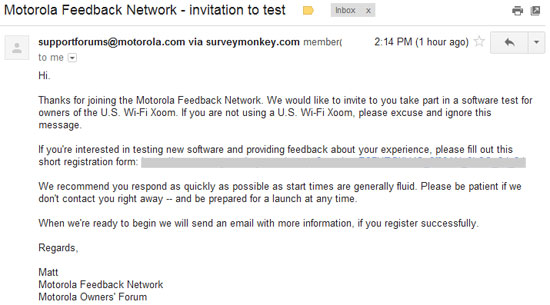 We already knew that the middle of July was the time those that own a WiFi-only Motorola Xoom would get a taste of Android 4.1 Jelly Bean.  The time has come where those that are members of the Motorola Feedback Network will start getting the updates.  Soak test emails were just sent out about two to three hours ago and those willing to test Android 4.1 Jelly Bean on their Xoom Wifi's can get involved now.
Those that aren't members of the Motorola Feedback Network should be getting the update about a week after soak testing begins.  This being said if all goes well everyone with a Wifi Xoom should have the Android 4.1 Jelly Bean update by the end of the month.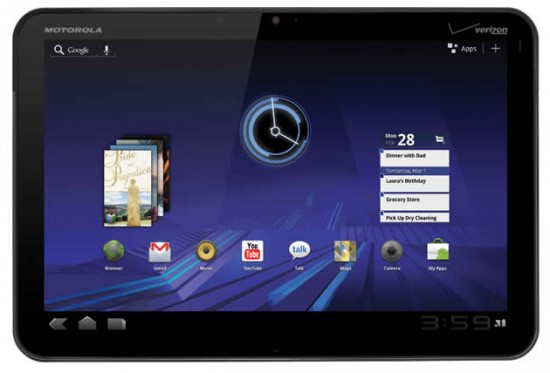 Motorola's Xoom tablet which was the first pure Google Android Experience on a tablet will be recieving an update shortly to Android 4.0.5. The Android version is still speculation although since the tablet is already running version 4.0.3 we can assume there will be some sort of update to the version number with the new update. While we don't have much infomration on the upcoming update we do know that Motorola has already sent out the soak test emails to Motorola Feedback Network members.
Obviously this will not be a major update but will probably consist of small bug fixes and a few updates to current features. It looks like as of now the update will be pushed out by Google directly and not Motorola. The update, assuming all goes well in soak testing, could hit devices within the next few weeks. If anyone involved in soak testing could comment below with anything that you notice to let other know what to expect would be great.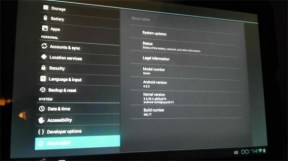 If you own a Wifi version of the Motorola Xoom then your wait is finally over, Motorola is pushing the Android 4.0 Ice Cream Sandwich update right now. This update is a noticeable difference from Android version 3.2 to the newest Android 4.0. While Motorola promised to be the first to update the device and are now following the Transformer Prime with the update at least its happening.
Currently the update is only for the American Wifi version but word is that the International version will follow shortly. We have already updated our Xooms to Android 4.0 and it runs very smooth. The only issue we noticed is that some of the shortcuts to apps stopped working and we had to re-create them but other than that its great.
Since the Android 4.0.3 source code has been made available via the Android Open Source Project we can expect many new ports of Ice Cream Sandwich to devices. One device that has already seen some action from the development community is the Motorola Xoom seen above.
Since the Motorola Xoom was the first Honeycomb tablet we knew it would be early on the port list. Running Android 4.0 Ice Cream Sandwich on the Xoom makes it not only feel like a brand new device but also runs as smooth as if it was meant for it.
While Motorola has already stated that the Xoom will get an official update to Android 4.0 those of you that want it ahead of schedule may get it unofficially. The video above comes courtesy of DroidNerd via YouTube. We will let you know when the port is available for public consumption.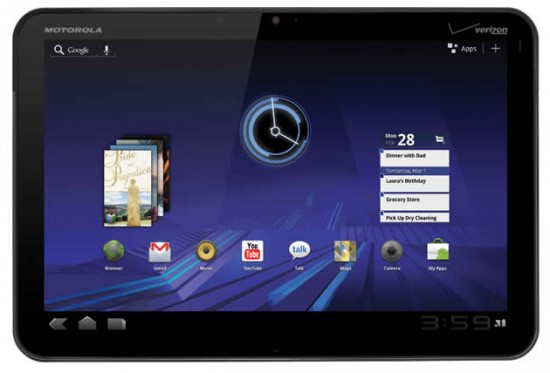 Rumors are everywhere about what devices will or will not get Android 4.0 in the form of an official upgrade. The Motorola Xoom has been brought up as the device that should get the first official Ice Cream Sandwich update.
On Motorola's support forums a moderator named Matt confirmed that the Motorola Xoom will be getting this update to Android 4.0. There was however a statement that he had no way of knowing if it would be the first Honeycomb tablet to get this update.
So now at least we know that the Xoom will eventually get the Ice Cream Sandwich update. We don't have a time frame or even an estimated time at this point but we will keep you all informed as more information comes available.
We have heard from more than one source that the Motorola Xoom may be the first Tablet to receive the Ice Cream Sandwich update. Most of the speculation is based on the fact that Google has acquired Motorola Mobility which makes perfect sense.
We have however confirmed through many sources across the Android community that several devices will get Android 4.0 Ice Cream Sandwich. The tablets that have been confirmed to receive this update are the Asus Transformer 1, Asus Transformer 2, Samsung Galaxy Tab 10.1, Lenovo and Sony.
We have no ETA on the upgrades for the Motorola Xoom or any of the other devices for that matter although we can assume with the list above that the Xoom will be included if not first then at least early on. Also with some of the custom systems in those listed it will take a while and not likely to be a quick release.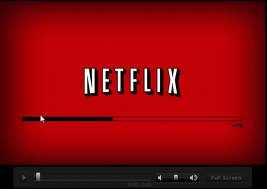 Netflix has updated their app to verson 1.4.1 build 262. Those of you with Netflix on the Motorola Xoom know two things; 1 is that you are getting an annoying popup saying that there is a new version every time you open it and 2 that its not available on the market.
Installation of Netflix on the Xoom is easy. All you have to do is download the APK and tap it.
This is a stock Android 3.2.2 4G Xoom ROM that is already Rooted. You can easily take this and install it on your Xoom with a few easy steps and have your 4G Xoom rooted running Android 3.2.2 Honeycomb. This Stock Rooted ROM was provided by solarnz over at XDA.
NOTE: You can use this ROM on any Honeycomb device although the 3G/4G networks will only work with the 4G Motorola Xoom. Any other Tablet this is installed on will be stuck with Wi-Fi.
Instructions to Root the 4G Xoom:
Place the Stock ROM on your SD Card (Download Link)
Reboot your Xoom and wait for the Motorola Dual Core boot Screen
After about 3 seconds press "Volume Down" for Recovery Mode
Press "Volume Up" to enter Recovery
Perform a Factory Reset (Wipe Data and Cache)
Install the zip file
Congrats you are on the Stock pre-rooted 4G Xoom 3.2.2 Honeycomb ROM!
If you have any problems with busybox then download and flash busybox installer with ClockworkMOD (Download Link)
Apparently a Droid Life reader received an email stating that Motorola will begin the 4G LTE upgrades to the Xoom in the next few days. This seems to be only for those that are business and government customers although will be followed shortly by the rest of the world.
While it was thought that the Xoom's would have to be sent to Verizon for the upgrades it looks like they will be sent back to Motorola instead. Motorola has promised a 3 day turn around on all tablets sent to them for the upgrade. Motorola will be sending packaging for free shipping for all of those that registered for the upgrade so it will be free.
Be sure when sending back your Xoom that you backup all of the information as the device may be reset back to factory during the upgrade. Also if you decide to leave any information on the Xoom be sure its encrypted just to be safe.
With all of the students going back to school the question is up in the air, can you use a tablet in place of a laptop and if so are the functions and software there to support using one.
Personally we say yes a tablet has the same features as most laptops with many advantages. Of course the first and most important aspect of a tablet is ease of transporting followed closely with the incredible battery life that tablets possess.
Some of the Advantages of a Tablet over a Laptop:
Weight and Size
Battery Life
Fast wake up
Speed because of lightweight OS
Ability to have 4G built in
"It depends on how much content creation they're going to be doing versus consumption," said Nick Stam, director of technical marketing at NVIDIA. "That holds true for not just the back to school kids but for everyone."
Of course we are thinking high end tablets when we are talking about replacing your laptop. This would include tablets like the Motorola Xoom, Samsung Galaxy Tab 10.1, ASUS Transformer, etc.
While many users such as engineering majors and businesses that require more intense processor speeds this would not be a viable option. Those that are using it for school and basic business functions will easily be able to do everything if not more on a tablet. We have no doubt that in the near future tablets will fully replace laptops and desktops alike.
---